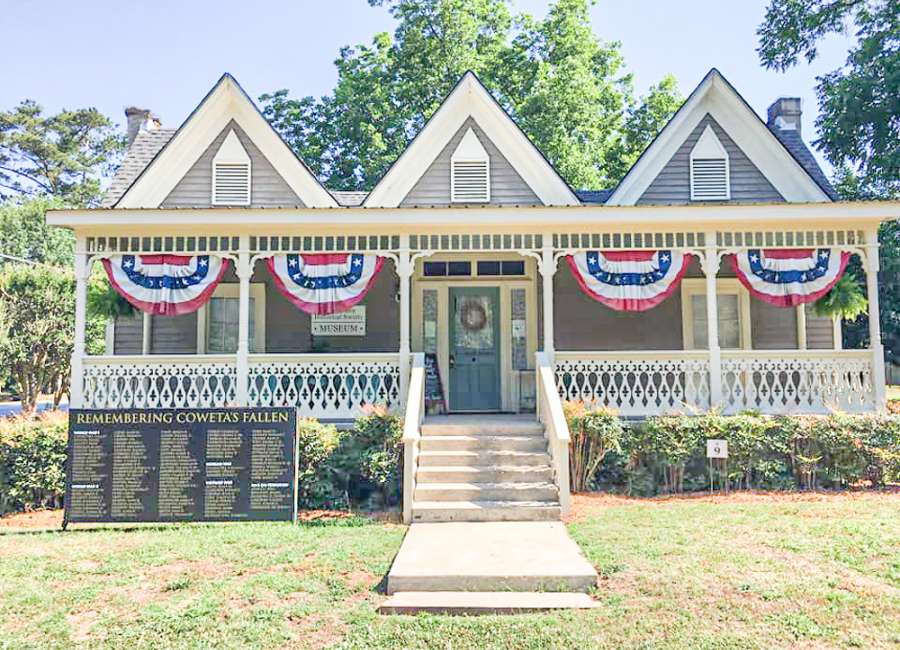 The Senoia Area Historical Society will hold its annual auction, their largest fundraiser of the year, on Saturday, Nov. 13.
The SAHS is a nonprofit organization whose mission is to preserve and promote the city's unique history.

The event will be held at the SAHS History Museum, located at 6 Couch St. in Senoia and is open to the general public. Admission is $15 and includes a paddle (for placing a bid!) and light fare provided by Charcuterie Knife & Stone. A cash bar will also be offered. The silent auction will take place from 6:30 until 7:15 p.m. followed by the live auction at 7:30 p.m.
Museum Director Maureen Schuyler says the auction, now in its second decade, "helps with operating expenses so the Museum can continue as a valuable resource for Senoia's residents and visitors." Normal operating hours are 1 to 4 p.m. on Fridays and Saturdays throughout the year, during which time docents are available to "share Senoia's history and heritage."
Maureen says, "Items (at the auction) run the gamut from antique furniture to lemon meringue pie. Original artwork to a Casablanca movie poster. Waterford crystal to novelty Christmas wine glasses. Brighton jewelry to a Bocce ball set. And gift baskets from local merchants including Table Talk and Carriage House Antiques."
This year, sprinkled among the auction items, there will be a number of "experiences" including a Farm-to-Table Dinner for Six at Elder's Mill Farm, a night's stay at the historic Veranda Inn in Senoia and a Roast Your Own Coffee experience with David Pengelly, the owner and roaster of Coffee by David.
As for that lemon meringue pie mentioned previously, Maureen says it is provided "every year by our sweet Meryl Brannon." It is indeed one pie, and "when it comes up for auction, it's one of the highlights of the evening — as merriment ensues during bidding which is quite competitive and fun."
This year the SAHS auction is also offering an exclusive Opportunity Drawing. Only 50 tickets are being sold (at $100 each) for a 1 in 50 chance of winning a 7-night stay at Mountain Thunder Resort in Breckenridge, Colorado, that includes round-trip airfare for two from Atlanta to Denver. The offer is valid between 11/14/21 and 11/14/22 (there is also a cleaning fee of $180) and is based on availability. The resort is within walking distance to the Breckenridge Station Gondola and Main Street dining and shopping. It is located near the Skyway-Skiway Run, so skiers will be able to ski home at the end of the day.
The winning ticket will be announced at the auction (need not be present to win). For further details, contact SAHS President Dennis Sanford at dennissanford@hotmail.com .
For further information about the auction, contact Maureen at maureenschuyler@yahoo.com .