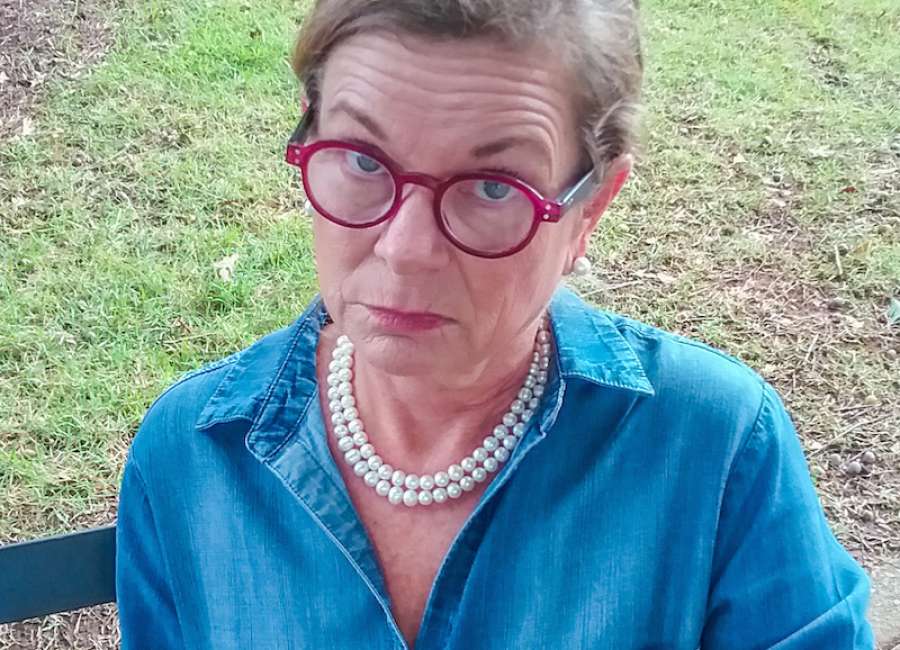 Dear Miss Pearl,
My family takes turns hosting the Thanksgiving meal every year. This is my brother's year to host, but his wife doesn't want to have us all over because she just got new carpet. I think this is a pitiful excuse!
I tend to agree with you. Especially since most people like an excuse to show off their new carpet, draperies, big screen TV, matching Lazy Boy recliners, trolling motor, grill, bathroom wallpaper, etc., etc. I'm sure someone in the family has already volunteered to host this year, but you need to remind your brother that he is still responsible for providing the turkey, ham, paper goods (if needed), congealed salad and plenty of sweet tea and beer. He doesn't get a free ride just because people aren't coming to his house this year. I know this is ugly of me to say, but I kind of hope that your sister-in-law drops the congealed salad on her new carpet.
Dear Miss Pearl,
The Braves, college football and the NFL are keeping my husband from doing some much-needed chores around the house. Could you please tell him that it is not okay for him to sit on his butt watching sports all day? He doesn't seem to listen to me.
I will tell him no such thing! You should know not to expect too much when the Braves are in the playoffs. It's not your husband's fault that this occurs during football season. And your husband is at the mercy of the networks as to when all of these games are scheduled. You should also know by now that football comes before chores. Is there anything else I can help clear up for you?
And Another Thing:
1. Big and I are celebrating our 34th wedding anniversary! By "celebrating" I mean that we will give each other a card and I will remind Little and Baby that it is our anniversary. I love that we have surpassed the milestone where we have spent more years together than we have apart. I will be forever indebted to Wendy and Tony Brogdon for bringing us together. AND for Big's precious Mama insisting that he "go out there in the dining room and meet that girl." I love him beyond words and look forward to the next 34 years!
2. I trust everyone will continue to wear their pearl necklaces for the Braves (thank you, Joc Pederson).
3. Don't buy crappy candy for the Trick-or-Treaters. Get the good stuff in case you have leftovers!
4. Sal is coming to spend the week with us. Who would like to break the news to Gus and Millie Katherine?
5. LET YOUR LIGHT SHINE!!
"Miss Pearl," aka Colleen Sprayberry, is one of Newnan's leading authorities on modern etiquette. She gladly lends her advice to everyone whether they want it or not, because, "After all, it's all about the children and setting a good example for them." Her videos are available on her Facebook page and YouTube channel. She can be reached at misspearl678@gmail.com .