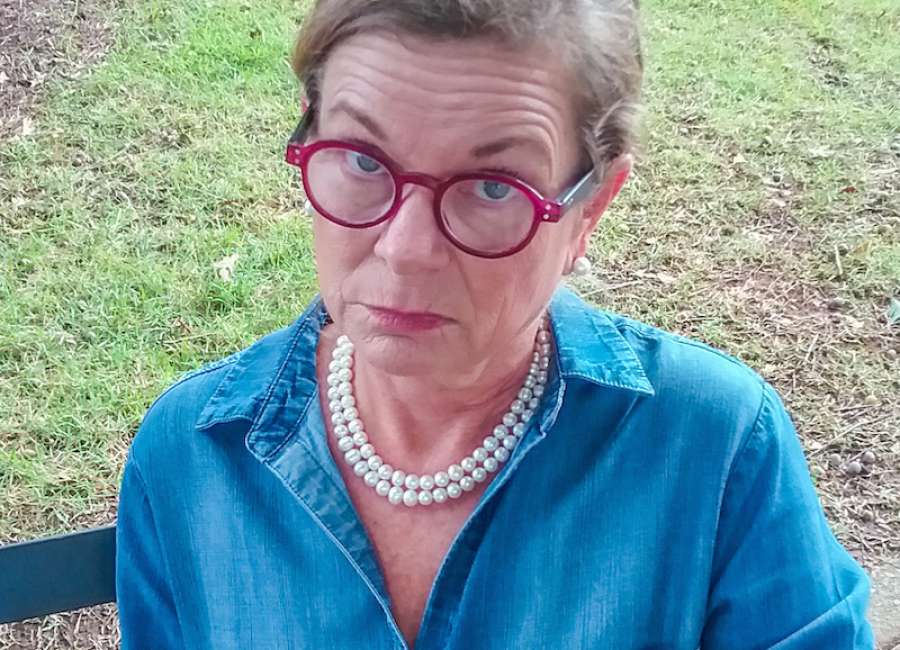 Dear Miss Pearl,
I read your column online every week and nearly had a stroke to find "Miss Pearl" included in the Obituaries. Whoever is responsible for this gross oversight should be fired!
This seems like a good time for a quote from my good friend, Mark Twain…"The report of my death was an exaggeration."
I was busy being a domestic goddess last Friday and was not paying attention to my phone blowing up with texts, emails, and messages. I assumed that all of the activity was from my obnoxious UGA friends who were sending their condolences for the upcoming butt whoopin' my team was going to receive (which, unfortunately, happened; but at least my team scored).
Later in the day, I was out in public when a lovely lady I did not know nearly threw herself on me. With tears in her eyes and relief washing all over her she told me how she reads my column online and, finding it in the Obituaries, she thought perhaps I had passed on the Glory. She was SO happy to see me in the flesh and then she got really perturbed that this blunder had occurred and cost her ten years off of her life.
The lovely lady, Gay, was with her husband, Richard, and she had him pull up the evidence on his phone to show me. Sure enough, there it was in black and white. WTH? I tried calling the editors of the paper but was unable to reach them. Seems my millions of faithful readers were calling the newspaper office which caused the phone lines to crash (serves them right). Long story short, someone got the message and removed my column from the Obituaries and put it in the right spot.
The damage, however, had already been done. Big thought the debacle was hysterical…I did NOT. Much gratitude to my new friends, Gay and Richard, for knowing how to make me feel appreciated and loved. And it goes without saying that this never would have happened to Alex McRae or Toby Nix!
And Another Thing:
1. Freddie Freeman hit a solo home run to put the Braves up by 1 going into the 9th inning. Will Smith, our hometown boy and Northgate HS graduate, comes in as the closer and SMOKES the last three Brewers to secure the win and advancement to the National League Championship Series. Congratulations Will, I hope we see you and the Braves in the World Series!
2. Bonne Boyd Bedingfield has won ALL THREE cake challenges on Halloween Wars. Y'all, this
never happens on the Food Network! I smell a winner….
3. The DAWGS are #1 thanks to Texas A&M and some sketchy behavior by referees. Can this possibly be their year?
4. I organized my pantry, cleaned off the dining room table, and made Big some of my famous loaded oatmeal cookies. This accomplishment probably won't make the Top Ten plays of the week on ESPN…but it should!!
"Miss Pearl," aka Colleen Sprayberry, is one of Newnan's leading authorities on modern etiquette. She gladly lends her advice to everyone whether they want it or not, because, "After all, it's all about the children and setting a good example for them." Her videos are available on her Facebook page and YouTube channel. She can be reached at misspearl678@gmail.com .