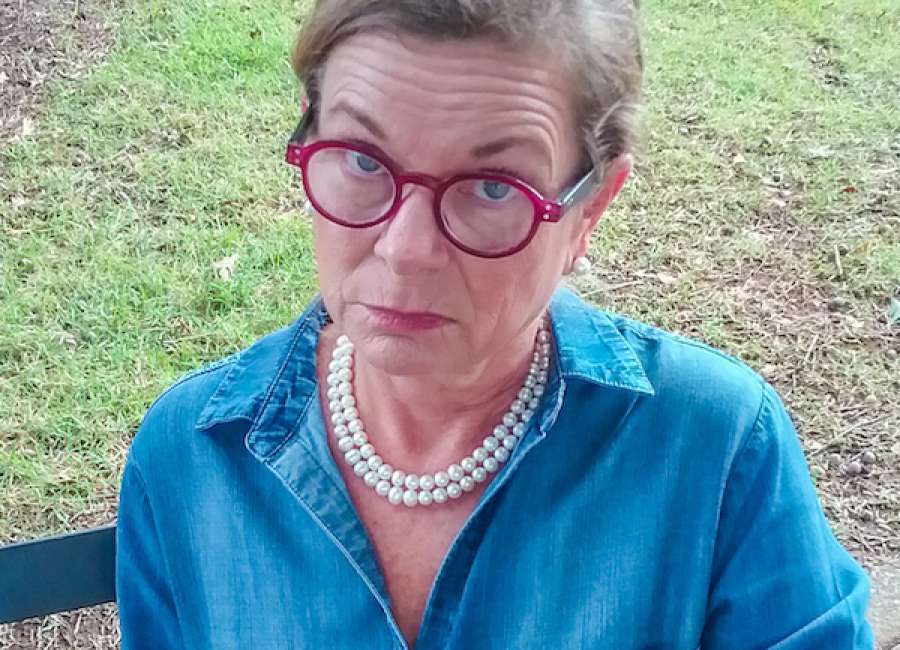 Dear Miss Pearl,
I have been collecting various holiday hand towels for years and I even have some that belonged to my mother. My husband knows these towels are not to be used but he continually "forgets" and manages to stain some. How do I get him to stop using them when I have asked him a thousand times not to?
All men, unfortunately, have a defective gene. Couple this with selective hearing and you have the makings of a perfect storm. Perhaps you should "accidentally" use his prized baseball cards as a bookmark. How about getting in his pristine car with mud or dog poop on the bottom of your shoes? When all else fails, a hissy fit might be just the thing to get his attention. I'm sure he means no harm in using your "for decoration only" hand towels-he's just clueless and it is time to clue him in!
Dear Miss Pearl,
Our 15-year-old son stayed out past his curfew and he is now on restriction for two weeks. He is sulking, has a bad attitude, and speaks only when spoken to. The tension is unbearable and we are only four days in. I'm wondering if I should let him off of restriction earlier than two weeks.
Is this about you and your comfort or is it about teaching your son a valuable lesson? Let me put it to you this way; if you go back on the agreed-upon restriction, you will be sending the message to your son that it is okay to act like a 4-year-old to get his way AND that it is okay to break the family rules because there are no real consequences. Children need to be held accountable for their actions and there are times when the restriction is necessary to get their attention. Repeat after me, "I am the boss, NOT my 15-year-old son."
And Another Thing:
I heard from numerous readers in regards to the person who did not approve of my enthusiasm for college football. My dear friend (champion chain yanker and pain in my side), Mr. Z, called me to share his thoughts on the subject. While affirming my enthusiasm he, at some point during his oration, used a fabulous term that I had never heard before. Mr. Z said that this person was in need of an "attitude enema"! I pride myself in rarely agreeing with Mr. Z but I must admit that he hit the nail on the head with his assessment. Oh, if it could only be so easy…..
It's game day and I hope all of you have your colors on!
"Miss Pearl," aka Colleen Sprayberry, is one of Newnan's leading authorities on modern etiquette. She gladly lends her advice to everyone whether they want it or not, because, "After all, it's all about the children and setting a good example for them." Her videos are available on her Facebook page and YouTube channel. She can be reached at misspearl678@gmail.com .