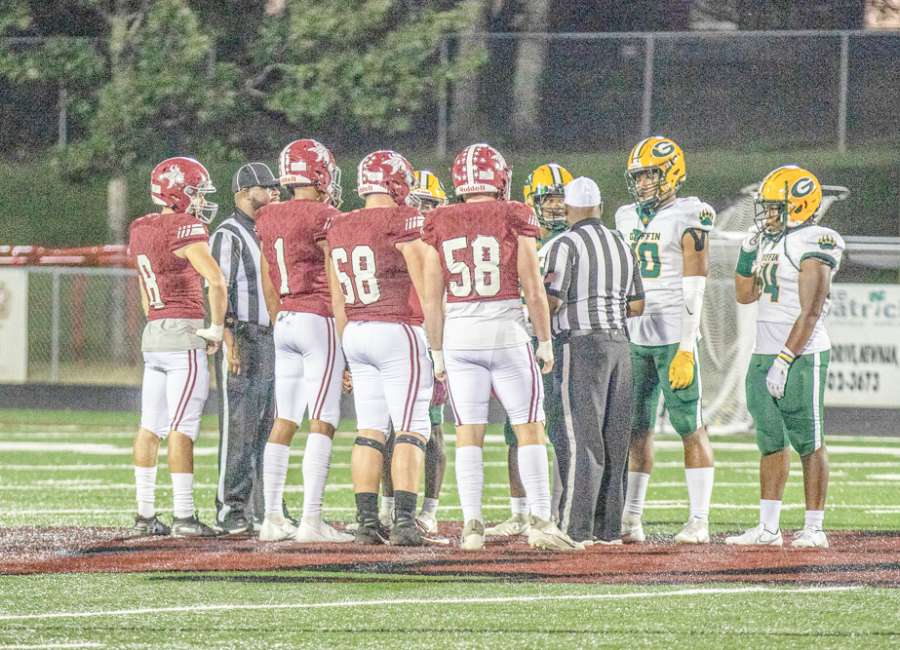 The Northgate Vikings played a game on Thursday night for the second week in a row, and it had the same outcome.
They lost a heartbreaker.
The Vikings fell to the Griffin Bears 27-21 in double overtime.

The game was played on Thursday because the GHSA is having a game official shortage and are moving games up so they can be properly officiated.
Once again, they got off to a great start. The Viking defense held the initial Griffin offensive possession got good field possession from a Tay Lee punt return. Nick Troemel put the first points on the scoreboard with a 31-yard field goal and a 3-0 Northgate lead.
The Viking defense held the led for almost 12 minutes, but a 66-yard touchdown from Griffin quarterback Khalfani Harps. It was an athletic, freelance move that got him into space for the score.
The Vikings still had life. With the clock winding down towards the half, Brandon Bordeaux recovered a fumbled Bear punt, and the Vikings cashed that in for another Troemel kick to go into halftime down 7-6.
Several times in the second half, the Vikings had an opportunity to give up, but they continued to meet the challenge. A third-quarter touchdown extended the Bears' lead to 14-6. That was followed by the Vikings starting quarterback Ishan Metts getting banged, and backup Colin Meehan entered the contest.
The Bears were on the verge of scoring another touchdown to make it a two-possession game, but Tay Lee had an interception in the Northgate endzone to stop their rally.
Meehan calmly led the Vikings on a drive culminating with a fourth-and-goal fade pass to Landon Usher for the touchdown. Clayton Cowart bulldozed his way into the endzone for the two-point conversion, with 4:15 remaining to tie the game at 14-14.
The defense, led by Bourdeaux held the Bears to force overtime.
After the Bears scored on their first possession, the Vikings responded with a Cowart 5-yard touchdown, and Troemel tied the game again.
Unfortunately, the Vikings fumbled the ball on their next possession, and the Bears scored to complete the 27-21 win.
The never-give-up Vikings will return to action next Friday at Henry Seldon field when they play the Whitewater Wildcats.