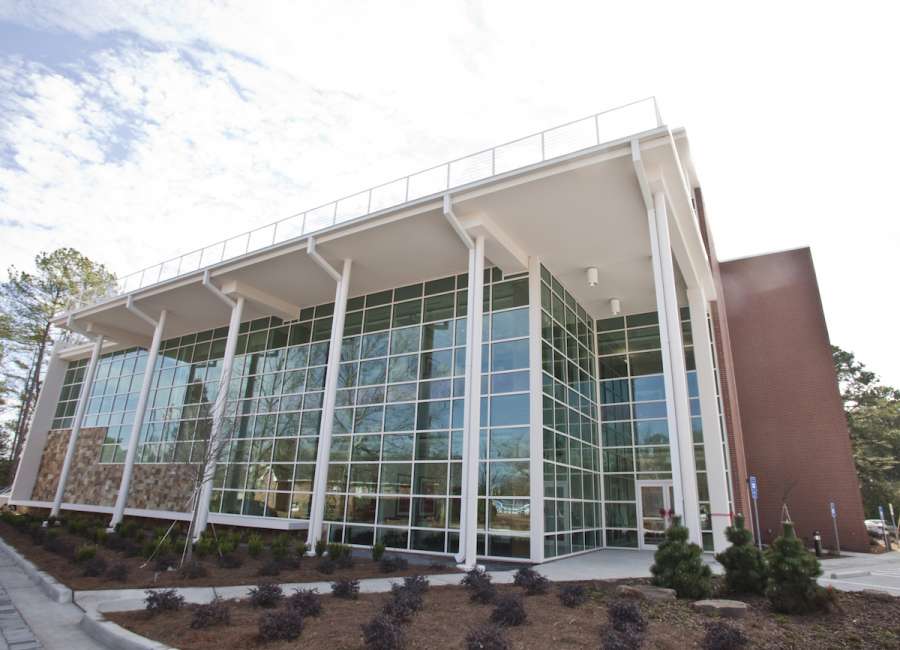 Palmetto-area residents once again have access to a full-service pharmacy, with the opening of the YourTown Health pharmacy.

YourTown Health is a nonprofit community health care center headquartered on Main Street in Palmetto. While the center has long filled certain prescriptions for its lower income patients, YourTown Health has now opened a full-service pharmacy for the public.
Palmetto has been without a pharmacy since the closure of The Medicine Cabinet/the former Lambert Pharmacy a few years ago.
The local pharmacy had gone through several ownership changes over the past few years, and closed down abruptly about 18 months ago, said Jon Wollenzein, CEO of Your Town Health.
"We saw that as an immediate opportunity for us to fill a void in this community," he said. When YourTown Health opened the pharmacy for its patients many years ago, "we made the decision that we would not compete with any local pharmacist … so our pharmacy only provided medications to our uninsured patients," he said. "So when the local pharmacy closed down, we knew that was our opportunity to head into that retail market and fill that void."
YourTown Health has long held a retail pharmacy license, but never operated as a retail pharmacy, he said. To provide the new service, they've built out a new pharmacy space on the second floor, and all pharmacy services will be provided in that space. There are also some over-the-counter medications on sale.
YourTown Health will continue to offer its 340B federal discount drug program, which provides deep discounts on certain medications for patients who live at or below 200 percent of the federal poverty level.
Costs for other patients and other medications will be comparable to other retail pharmacies, Wollenzein said. The pharmacy accepts most insurance plans and offers the same prescriptions standard retail pharmacies offer, though it doesn't offer compounding.
If someone needs a medication that is not in stock, YourTown Health can order it and can typically receive orders within 24 hours, Wollenzein said.
"This is an extension of YourTown Health's mission to meet our patients where they are," he said.
Hours are now extended, with the pharmacy open from 8 a.m. to 8 p.m. Monday through Friday. Saturday hours are coming soon. "We're really beefing up our organization to be able to be available to meet people's needs when they want to go to the pharmacy," he said.
The pharmacy will stay open later than the medical offices, but there is a separate entrance to the pharmacy after hours.
He said the organization sees the new pharmacy as "a major opportunity for our organization to create access to services that have now disappeared from the community. That is what we are all about anyway, offering access to services and access to care for anyone who lives in the community, regardless of their ability to pay," he said.
YourTown Health offers medical care on a sliding scale based on income at its health care offices, and flat-rate medical care at the Quick Care clinic.
YourTown Health has offices in Coweta and surrounding counties, including an office in Senoia. The main facility, as well as the Quick Care Clinic, are in Palmetto. The Quick Care Clinic offers free COVID-19 testing and at times is able to offer the rapid PCR tests, also for free, depending on availability. The organization also offers a COVID-19 vaccine site at the Palmetto Community Center, 595 Main St., Palmetto. Walk-in appointments are available Tuesday through Friday 8 a.m. to noon, and appointments can also be made online or at 770-626-4038.
Local businesses that wish to vaccinate employees can also arrange for YourTown Health vaccination staff to come to the workplace to administer vaccinations.
For more information call 770-626-4038 or visit yourtownhealth.com .