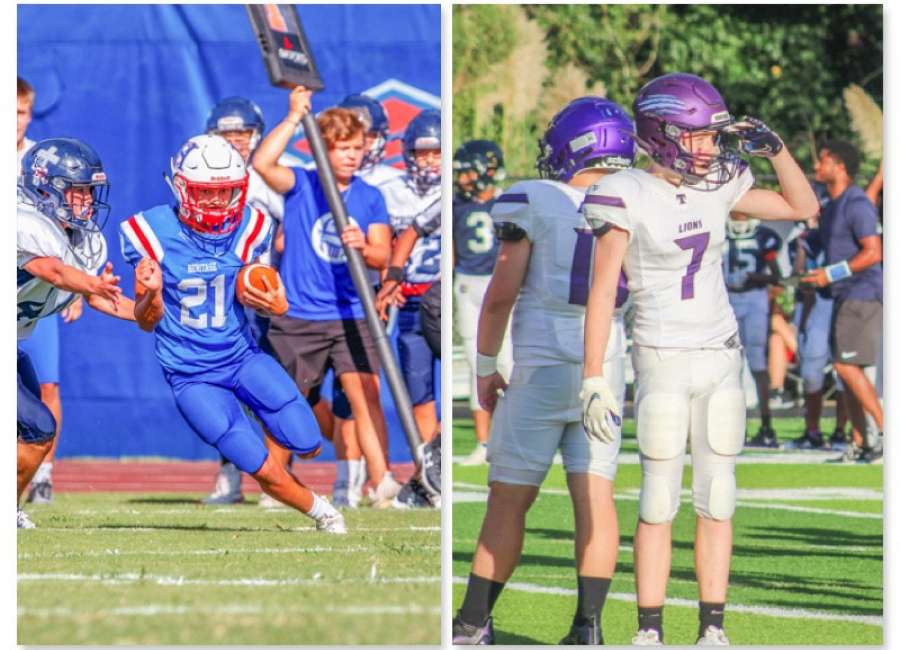 David Dallas is the starting quarterback at top-ranked Trinity Christian, and Hugh Barbee is his counterpart with The Heritage Hawks.
But on Thursday afternoon, it was their younger brothers who stole a little of their big brothers' shine.

At Trinity Christian, the fifth and sixth grade Lions defeated Eagles Landing Christian Academy 20-0. Zech Dallas, the youngest of Trinity Christian Head Coach's children, scored two defensive touchdowns to ignite the Lions. He had a fumble return for a touchdown and a pick-six as well.
Over at The Heritage School, Hugh's brother, Rocco Barbee, led the Hawks to a 20-7 victory over Strong Rock Christian.
Both were on the sideline Friday night to root for the older brothers. It is just a matter of time before they are the Friday night stars.