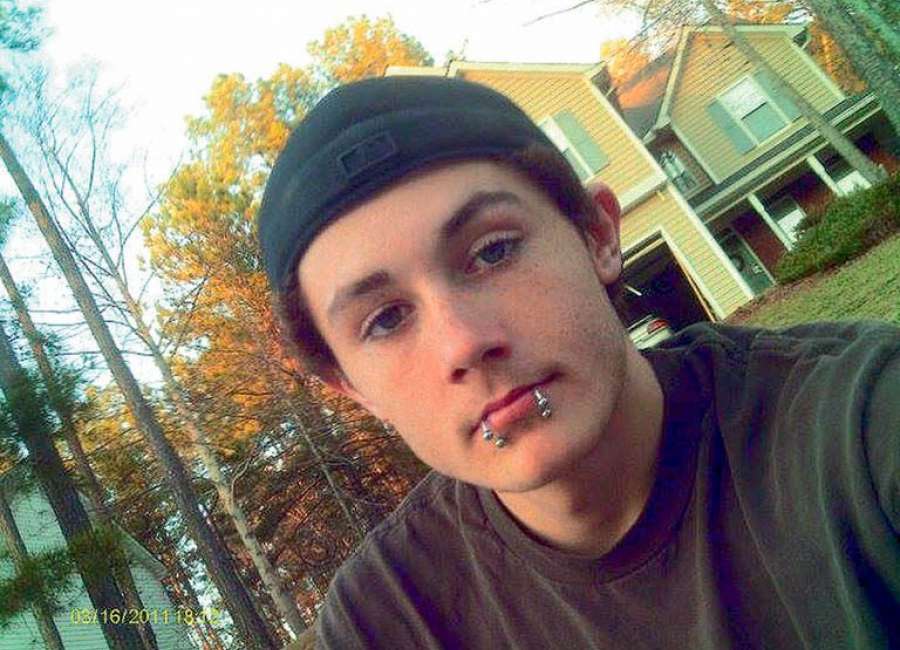 It's been nearly a decade since Blake Tyler Chappell went missing the morning after a high school dance.

Two months later, the 17-year-old – clad only in his underwear – was discovered face-down in a chilly neighborhood creek, dead from a gunshot wound to his head.
On Oct. 15, 2011, Blake's mother, Melissa, had dropped him off at his girlfriend's home so the pair could attend East Coweta High School's homecoming dance together. Blake was wearing black dress clothes and sporting a brand-new tie that matched his date's dress.
It was the last time Melissa saw him alive.
"We were a little late getting there because he took so long picking out his tie," she said. "Her parents were taking a lot of pictures, and I kept trying to get him to turn around so I could get a hug, but he never did."
Her son's body was found Dec. 19, 2011, after an indeterminate period of time in a small creek that runs alongside the driving range at SummerGrove Golf Club.
Blake initially was identified by the jewelry in his lip piercing and the tiny Playboy bunny tattooed on his chest. Melissa had been unhappy about both, especially because her son had kept the tattoo a secret from her until he accidentally revealed it one day while he was changing his shirt.
"A friend and his older brother took him and signed for him at the tattoo shop," she said. "I had said they couldn't (get a tattoo) before they were old enough to think for themselves. I was so disappointed."
How a night that happily began with dinner, friends and dancing ended with a missing – and later, murdered – teenager remains a mystery. The investigation into Blake's death remains open and active, authorities say.
According to published reports, the mother of Blake's date drove the young couple back to her home after the dance. They watched a movie, and Blake shed his black dress shirt because he was still sweaty from hours of dancing. Later, the mother drove him to the home of a friend, where Blake was to spend the night.
However, the teenager made his way on foot back to his girlfriend's home a few hours later, wearing black pants and a white Aeropostale hoodie, and climbed in through her window.
Blake was caught by a family member in his girlfriend's room in the early morning hours of Oct. 16, and he reportedly fled her home and began walking the three miles back to his friend's house, along either Lower Fayetteville Road or SummerGrove Parkway.
As he was making his way, Blake – using his week-old, text-only phone – was apologizing to his girlfriend's mother for being at her house without permission, as well as texting his girlfriend.
Blake commented on the cold weather in a final text to his girlfriend around 5:30 a.m., and that was his last known communication. He never arrived at his friend's house and was reported missing to Newnan Police just before noon on Oct. 16.
Despite extensive searches over the next several weeks, no sign of Blake was found until Dec. 19, when passers-by reported the body in SummerGrove. No identification, clothing or possessions were found near the site, according to authorities. Blake's phone has never been located.
The $20,000 reward offered by the city of Newnan for information leading to an arrest in the murder – at the time, the largest reward of its kind ever offered by the city – remains unclaimed to this day.
Family and friends said goodbye to the easygoing 17-year-old with the infectious giggle during a memorial service on Dec. 29, with a slideshow put together by a friend and Kansas' "Carry On Wayward Son" playing in the background.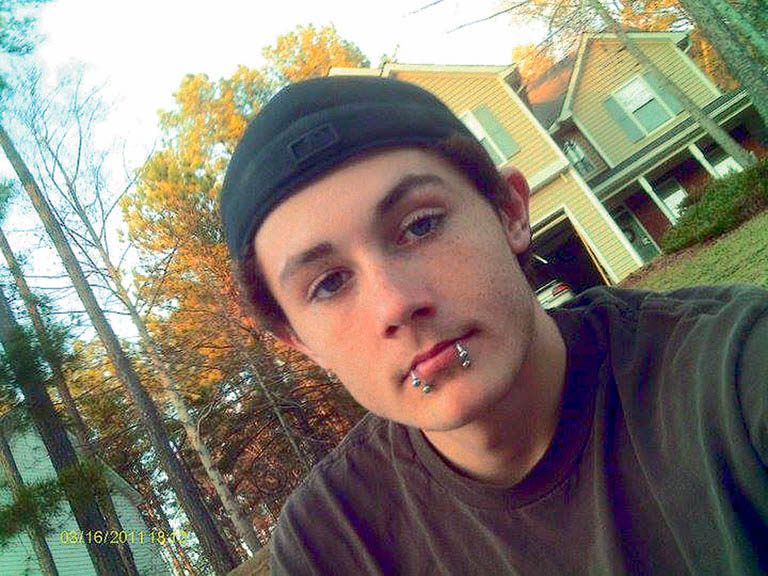 An assault in Clayton County
Melissa had moved with her then-boyfriend and Blake to a secluded Senoia home in mid-2011 after the teenager was physically assaulted by the stepfather of an ex-girlfriend in Clayton County, where the family had been living since 2008.
He later texted about the incident to a friend in Florida, saying his ex ran away to where he was, and he was on his way to call her parents when "her dad showed up wit(h) two other guys (a)nd guns tellin(g) all my friends he was gunna (sic) kill me."
According to a May 28, 2011, Clayton County Police report, Blake told officers the man punched him in the face, knocked him to the ground and kicked him in the head.
However, Melissa said it was Blake who ended up arrested, charged with custodial interference because the girl had run away from home intending to be with Blake. The charges were later dropped.
Melissa said she was afraid for her son after the assault, that he had been threatened with further harm by the girl's family, so she moved Blake to Senoia to keep him safe. She also said she refused to let him have any contact with his former friends in Clayton County so the man who allegedly assaulted him could not track him down.
Investigators say that man has been cleared and is not a suspect in Blake's murder.
Money, Monsters and beef jerky
Blake's family had already endured hardship before they moved to Clayton County. Melissa, once a retail store manager, had been disabled by a stroke in 2007, and the family had to adjust to a new standard of living.
Blake refused to go to the hospital despite a possible concussion after the 2011 assault, Melissa said, because he didn't know how much it would cost.
In a school essay he called "Poverty," Blake talked about money struggles.
"People in this world live day to day cold, hungry and alone while most of us flaunt … our money and just spend it like it's nothing. I do not understand it! … Don't get me wrong, some people chose to make the wrong decisions which landed them in that kind of situation but others … Others didn't choose to be that way.
Believe it or not, I used to be poor. I lived for three months without a house, without a sense of stability and security … stuck in a horrible dream where everything was taken from me.
I'm so thankful for everything I have now. I have a sense of sympathy for those who have to live EVERY SINGLE DAY like I had to."
Perhaps partly because of his family's struggles, Blake was a budding entrepreneur, Melissa said. He'd buy Monster energy drinks and sell them for a slight markup at school, where they were not available in vending machines.
He made a little money and also collected the tabs from the cans to trade for gear for his Monster-themed Kawasaki 250 dirt bike, which he raced at high speed on trails surrounding the Senoia house.
He could draw, dabbled in modeling and was a master at Guitar Hero. Melissa said he could play the complicated "Carry On Wayward Son" – the song that would be later played at his funeral – with his back to the TV and never miss a beat. He loved rap music and skateboarding, Aeropostale hoodies, skinny jeans and DC shoes.
Blake took broadcasting classes in high school. He'd made some demos when he spent time with his biological father, who worked in a related field. The idea of becoming a TV anchor was intriguing, but what he told people he wanted to do was become a lawyer, Melissa said.
"He was always talking, trying to figure things out and make sure things were fair for everyone," she said.
He also loved being the center of attention, even when he was very young. At his grandmother's wedding, the then-7-year-old performed a full rap song to a karaoke track and brought down the house.
"He loved rapping," Melissa said. "He was pretty good at it. Well, maybe I would tell him he was a little better than he actually was."
Blake inherited his mother's green eyes, and they sometimes looked blue or gray, depending on what he was wearing. His favorite color was blue, and at the time of his death, he was growing out his thick, wavy hair.
He loved to eat sushi, steak and seafood – a love that never seemed to affect his perpetually 5 foot 8, 120-pound frame. If Melissa took him to lunch at Po Folks, he would order the most expensive thing on the menu, she said.
And he was a big fan of beef jerky, too.
"We stopped at a convenience store to get beef jerky once," she said. "I gave him $20. He came out with the biggest bag of jerky he could find and handed me like four coins in change."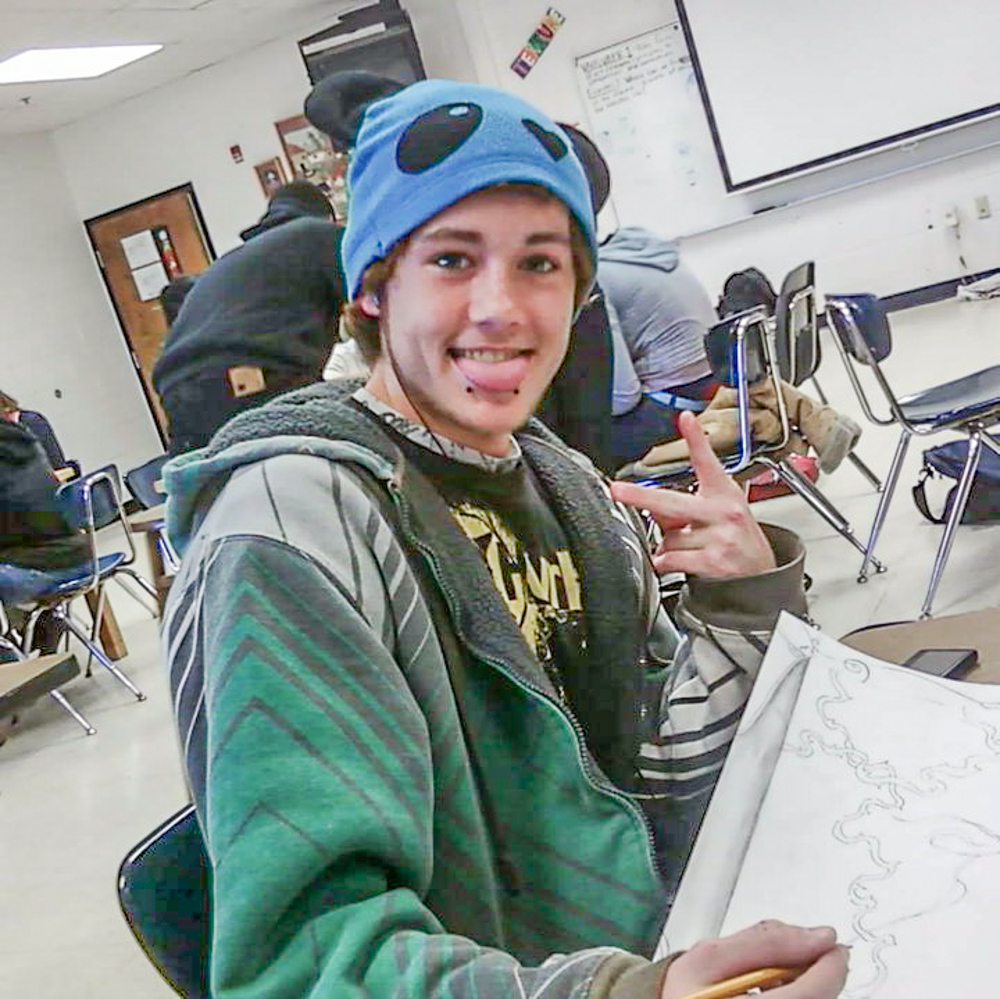 The last 'I love you'
Blake was an Aquarius, born Feb. 7, 1994. He made people laugh and "would do anything for anyone," according to his mother.
"Everybody loved that child," Melissa said. "He would bring stray animals home, and he brought stray kids home. If their parents locked them out because they made it home past curfew, he would say, 'He doesn't have a place to stay and he's hungry.' So we would bring the kid in, feed him and make him a pallet on the floor."
But Melissa said she noticed some changes in Blake's personality and behavior after the Clayton County assault.
"He started to have a problem with selective mutism," she said. "When he was scared, he couldn't speak."
He also started experimenting with drugs like ecstasy, Melissa said.
Still, he seemed to have no trouble making new friends, finding a new girlfriend and essentially starting over in Coweta County. Melissa said he'd called her after the dance on Oct. 15, telling her what a good time he'd had.
"He was so happy and excited,'" she said. "He said, 'We danced all night with our friends' and he sent me a video somebody else had taken of him dancing."
He begged to stay the night at his friend's, Melissa said.
"I was terrified, because that would be the first time he stayed overnight anywhere since all that happened (in Clayton County)," Melissa said. "I told myself I had to have more trust, more faith. So I said yes, but I said, 'You do not leave that house for any reason whatsoever.' And he promised."
Melissa said Blake's last words to her were "I love you, and I'll see you tomorrow."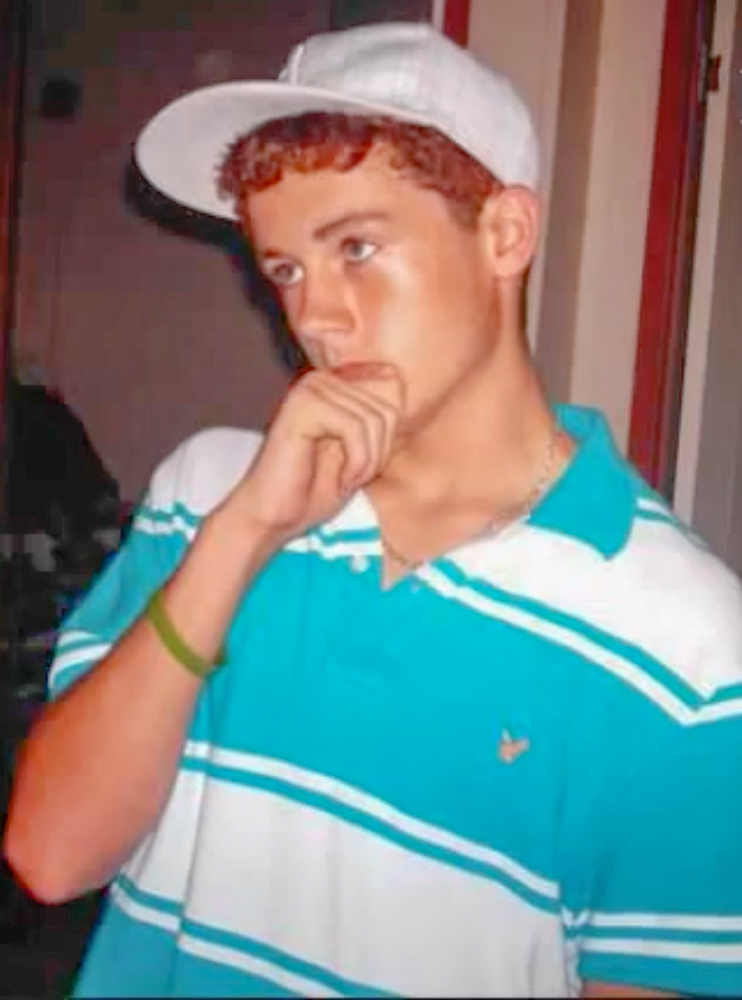 An odd phone call
About five weeks after Blake disappeared, Melissa said she received an odd phone call from a blocked number.
"When I answered the phone, nobody said anything," she said. "I could hear a TV in the background, maybe people on the news talking far in the background. The person literally sat on the phone for at least four or five minutes, and (I was) listening to see if I could hear any noise whatsoever in the background. I kept saying, 'Blake? Blake?' And I felt like this was the person who had my son or did something to my son. I've never felt so helpless in my entire life."
Thanksgiving 2011 was a particularly difficult day. Melissa said she was with some of her family, saying blessings, when "something just took over me."
"I honestly felt in my gut at that moment that Blake was dead," she said. "I heard his voice in my head saying, 'Mama, I'm dead.' and I kept saying, 'Don't say that, don't say that, I feel like I'm going crazy.' And he said, 'I'm not angry. I'm just so disappointed.'
Melissa said she can't explain the incident.
"I don't know where he was," she said. "I don't know if he was alive for a month, I don't know when he was killed or when he was dumped. I don't know what he went through."
On Blake's death certificate, his time of death is listed as 6 a.m. on Oct. 16, 2011 – around the time of his last confirmed communication. He was pronounced dead of a "gun shot to the head/shot by other" at 4:57 p.m. on Dec. 19, 2011 – the day his body was found in SummerGrove.
The aftermath
Blake's friends are now mostly in their mid 20s, some with children of their own. For awhile, Melissa said she tried to keep in touch with his friends, but she has since given up. An "RIP" Facebook page dedicated to finding Blake's killer was abandoned in 2015.
That was around the time Melissa's life began to spiral downward. She and her live-in-boyfriend of 11 years split up, and she found herself in the last home she had shared with Blake, which she could not afford alone.
Within a span of 18 months, Melissa said she was diagnosed with both diabetes and breast cancer. She moved to Texas with a relative, where she underwent treatment for cancer. These days, she couch-surfs between relatives' and friends' houses, usually within arm's length of a container full of videos of Blake's life. She can't bring herself to watch them.
She said police won't answer her questions about the state of Blake's body, which was cremated after his memorial service. Melissa said she has spent a lot of time researching anatomy, different types of decomposition and the experiments performed at the Forensic Anthropology Center at the University of Tennessee, more commonly known as "The Body Farm."
"They won't tell me anything about the condition of Blake's body," she said. "Did he have broken bones? Was he run over, or were there marks around his neck? Was there evidence of him being tied up? I asked if his skin was black, and they said it had just started to turn black."
Regardless of her unanswered questions, Melissa said she "thanks God every day" that her son's body was found.
"I never would have survived not knowing," she said. "At least, not bringing him home."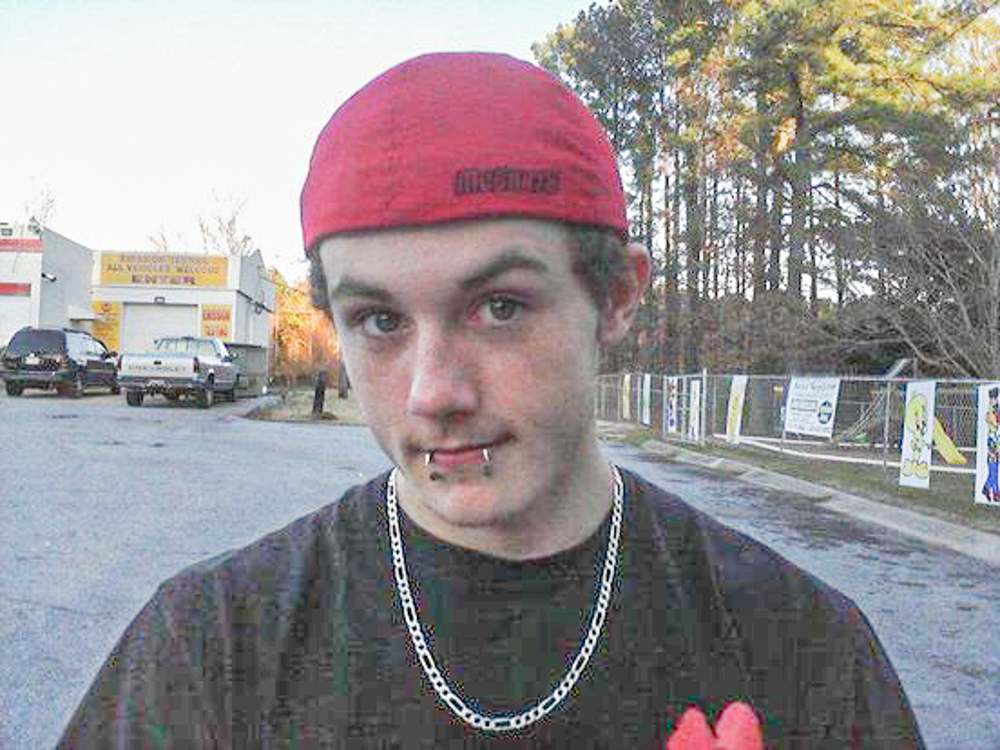 The investigation continues
In the almost 10 years since Blake was murdered, authorities have interviewed and re-interviewed witnesses and suspects and followed up tip after tip – some submitted as recently as this year.
Then-Sgt. Brent Blankenship, now chief of Newnan Police, also investigated Blake's disappearance early on.
"We want nothing more than to solve this case," Blankenship said.
Newnan Police recently launched an "Unsolved Murders" page featuring several cases that have not been resolved, including Blake's.
Blankenship said it takes not only law enforcement diligence but also the community's willingness to revisit the facts and come forward with information to solve cold cases.
"It takes all of us working together," he said. "I can't express how appreciative I am when we do get these tips. We always follow up on them, and we continue to get them, even in recent times. With our community involved and providing this information to help us, eventually the right piece is going to fall into place.
"One thing we can't do is just let it fall asleep," Blankenship added. "We have to keep talking about it and keep it out there."
For Melissa, finding Blake's killer would allow her to have the answers she needs to get her life back on track.
"I believe that if I could just know why, and what led up to all of this – if I could have a face and understand – it will help me have hope for my own life going forward," Melissa said. "I will be able to process everything and not sleep 20 hours a day.
"Right now, I have no desire to do anything but find answers," she said.