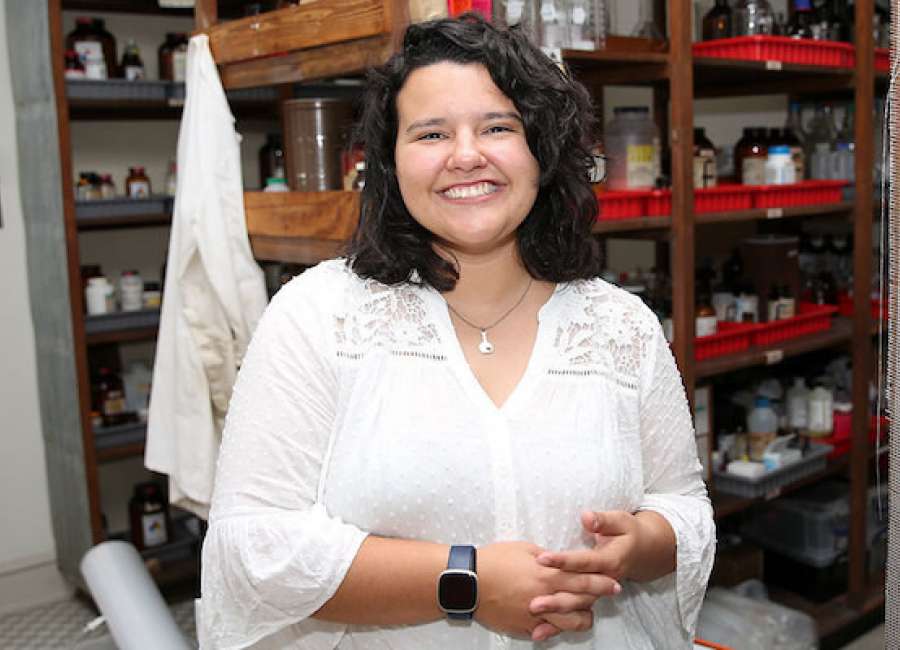 Bailey Bullard of Sharpsburg recently was recognized for her work during a summer research symposium.
For two summers in a row, the University of North Georgia student has been accepted into a National Science Foundation Research Experience for Undergraduates, including her most recent one at Mississippi State University.
Bullard, a senior pursuing a degree in chemistry, tied for third place in the physical sciences and engineering category at Mississippi State's Summer Undergraduate Research Symposium. She was one of 11 students to receive top honors out of 113 submissions, which were faculty-guided research projects at Mississippi's leading research university.
"A lot of great projects at the symposium were about the material I had been studying for the summer, so I was surprised to have stood out at all," Bullard said. "I was extremely shocked that I tied for third. It felt amazing to be recognized for the work that I had put into the project this summer."
Bullard worked on the production and testing of engineered biochar for the removal of phosphorus from stormwater runoff. Biochar is carbon-rich char left behind from burning elements under high temperatures and low oxygen levels. For Bullard's project, Douglas fir wood chips were burned and treated to absorb and retain phosphates.
"I thoroughly loved the project that I got to work on," she said. "During the program, I was exposed to what applied research looks like. It taught me how to ask better questions, how to better analyze data and how to improve my lab skills."