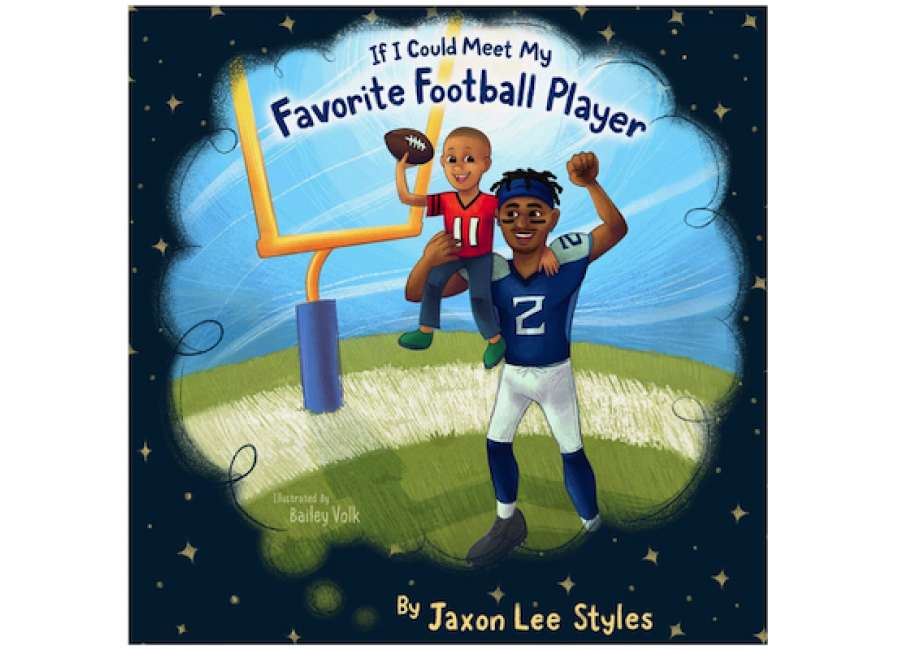 Jaxon Lee Styles, a third grader at Ruth Hill Elementary School, is the latest young Coweta County author to publish a book.

Styles, the son of Quinecia Styles Smith and Christopher Smith, wrote "If I Could Meet My Favorite Football Player" as part of the Share Your Story program through the nonprofit organization Leap for Literacy, founded by Stan Tucker.
Styles' book, available at www.amazon.com , was sponsored by Barnard Sims and illustrated by Bailey Volk.
Leap for Literacy's goal is to address the lack of access to printed materials in at-risk communities. Among the organization's literacy-based initiatives is the Read 'N Roll Truck, a bookmobile that allows children the opportunity to choose a free book to take home and add to their personal libraries.
Styles said he is as big a fan of reading as he is of football.
"I think reading is important because it helps you learn new words," he said. "I like to read books about things that I don't know a lot about. I want to know everything, so that is why I read a lot of books."
All proceeds from the sale of each young author's book will fund scholarship accounts for the authors. Tucker says he has set a 10-year goal of publishing 1,000 books by young authors, and two other Coweta students – Riley Allen and Ja'Kiah Chester – have published books as well.
Outside of school and reading, Styles said he enjoys playing with his 5-year-old brother, Christian, watching football with his dad and making grocery lists for his mom. He says he wants to grow up to become a professional football player, a business owner and a Newnan police officer.
He wrote the book as a first grader and it was selected as a winner last year.
"I never thought I would be a real author," he said. "I'm only 8 years old. This is the best thing that has ever happened to me."
Styles dedicated his book to the Atlanta Falcons and to his favorite football player, Julio Jones.
"I was so sad that Julio Jones was traded to Tennessee, but I'm still a Falcon fan no matter what," he said. "He will always be my favorite player. I still want to race him. I know I can win.
"If I do not meet Julio Jones, It will be OK," Styles added. "I just want him to read my book and sign my football. I'll race him when I make it to the Super Bowl."