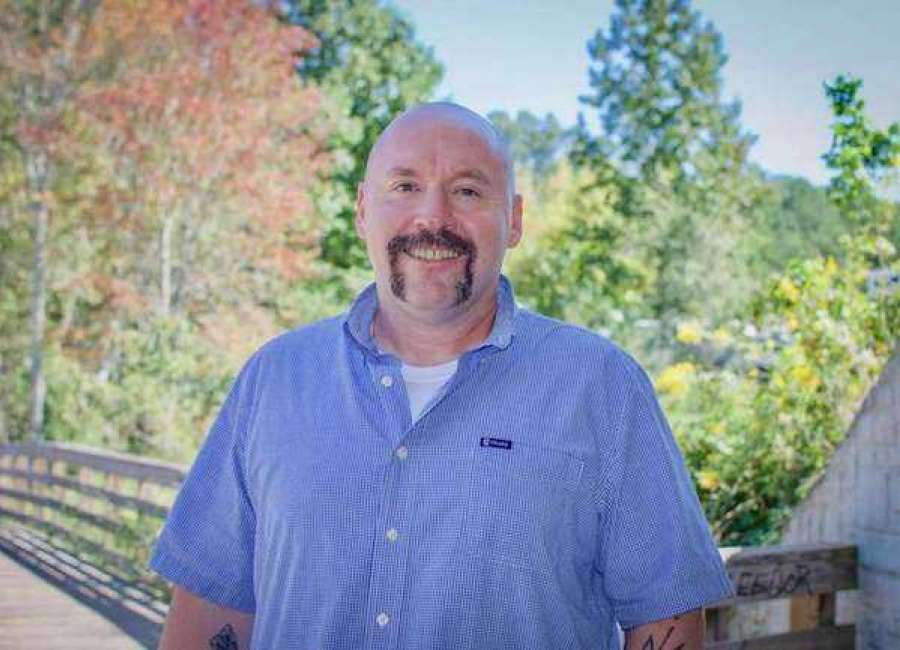 I was part of a procession Thursday. The worst kind you ever want to take part in.

I knew there would be a long line of cars. I made sure to get there early. The boys and girls in blue take care of their own.
The enormously long line of cars was impressive. Not surprising, but impressive. Multiple agencies from around the state came to show their respects. Like I said, the boys and girls in blue take care of their own.
I'd only ever crossed paths with him a few times. But those few times were enough for me to know that every heartbroken post I read about him was 100 percent true.
I was never around him that he didn't make a point to come speak. And his smile, which was always mentioned in posts about him, was as accurately bright as those closer to him than I described.
The thing I wasn't expecting is what I saw as the procession made its way through the city.
The number of people lined up on the square, on the roads leading out of town, was overwhelming. Entire businesses were empty. I know this because I saw the employees I know outside, many with their hands over their hearts.
I know not everyone likes us. I know there are many in this country who wish us harm, for no reason other than the uniform we wear to work.
But I feel sorry for people who do the same job as me in a community not like mine.
There are two times I can remember crying at work, in my car. Today was the second.
I don't know what you call the tears that fell today. Some of them were sad – tears for why we were driving where we were driving.
But some of them were from the sight of the community showing its support. Those weren't sad tears at all.
Yeah, the boys and girls in blue take care of their own. But this community takes care of us as well as any community possibly can.
I'm thankful to do what I do, where I do it, and with who I do it with.
Toby Nix is a local writer, guitarist and investigator with the Coweta County Sheriff's Office. He is the author of two books, "Columns I Wrote" and "A Book I Wrote." He can be reached at tobynix@yahoo.com .