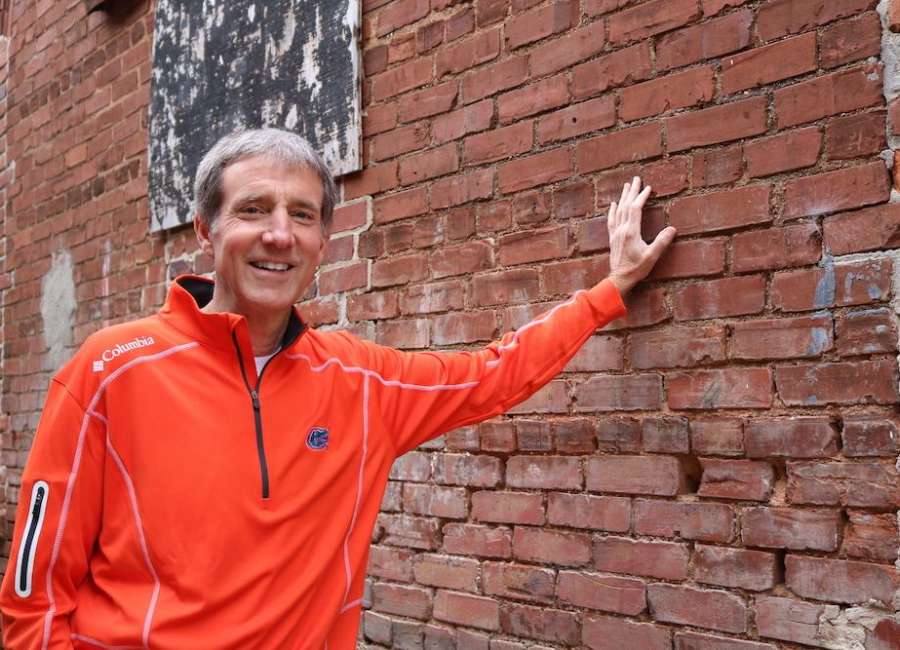 As suggested in last week's column, Georgia, voted the second-best team in the country, had an offense that produced just three points – and was outscored by the defense – in their opening game.
They made up for it this week, putting eight touchdowns on the board against the undermanned Blazers from UAB. There may be a quarterback controversy brewing in Athens. Backup QB Stetson Bennett, filling in for injured starter JT Daniels, put up some impressive numbers: 8 for 9 for 269 yards and five touchdowns – all in the first half. Final score: Georgia – 56, UAB – 7.

Speaking of QB controversy, consider the Florida Gators. For the second week in a row, starter Emory Jones was inconsistent and made several questionable decisions, while backup Anthony Richardson was absolutely mesmerizing every time he stepped on the field.
Wearing Tim Tebow's number (15) – brought on by the encouragement of his many fans – Richardson put up Heisman-worthy numbers despite seeing limited action: three for three in passing for 152 yards and two touchdowns (75 and 41 yards), and four rushes for 115 yards, including a spectacular 80-yard touchdown run.
Heading into next week's game against #1 Alabama, Florida coach Dan Mullen says he's sticking with Jones as his starter. Time will tell how long that will last. Incidentally, Florida won the game against South Florida, 42 – 20, and is on the verge of breaking into the Top Ten.
Alabama didn't appear to have its 'A' game in last week's win over Miami. The same held true in this week's 48 – 14 victory over Mercer. Perhaps they're saving the intensity for next week's game against the Gators in Gainesville. After back-to-back 'B' game efforts, expect the Crimson Tide coach to spend the week in Tuscaloosa preaching the fire and brimstone of the Gospel of Saban. And expect Alabama to have their 'A' game on display Saturday at Steve Spurrier Field.
Tennessee was the only SEC school to lose in Week Two. To Pittsburgh. At home. (Missouri also lost, but did so to an SEC opponent, Kentucky – so one of them had to lose so they don't count.) The rumor mill says that Smokey, the Volunteer mascot, will be entering the transfer portal any day now.
Last week it was reported in this column that Ohio State would enter their home game against Oregon 'licking their chops.' It was highly unlikely they would leave the game licking their wounds, but that's exactly what happened after the Ducks toppled the Bucks, 35 – 28, in front of a stunned Columbus crowd of 100,000 – most of them in scarlet and grey. Freshman Buckeye quarterback CJ Stroud had a prolific game in a losing effort: 35 for 54 for 484 yards and three touchdowns with one interception. It was the second highest yardage ever for a Buckeye quarterback, and he did it in just his second start. The only consolation for Ohio State is that it wasn't a conference game, as was the case for Clemson last week in their loss to Georgia. Despite their early season setbacks, Ohio State and Clemson will be very much in contention for playoff spots at the end of the season.
As will Notre Dame, unless someone puts them out of our misery. (Looking at you, Cincinnati.) For the second week in a row, they squeaked by a vastly inferior opponent, again by only three points. Last week it was FSU in overtime; this week it was Toledo, 32 – 29. Notre Dame had the luck of the Irish once again, tossing the game-winning touchdown pass with just over a minute left in the game.
As for Notre Dame remaining in the Top Ten, consider this: Florida State, their opponent last week, lost 20 – 17 on a most fortuitous Hail Mary touchdown pass by Jacksonville State with no time left on the clock. In the Seminoles' hard-fought overtime loss last week, I imagined the late and great Bobby Bowden was smiling down on them from Above. This week, I imagine the improbable and unexpected FSU loss had Coach Bowden spinning in his grave.
As for Cincinnati, the team most likely to knock Notre Dame from the undefeated ranks, they beat Murray State 42 – 7, in a game that was tied at one touchdown apiece at halftime.
ESPN's Game Day was in Ames, Iowa for a battle between in-state rivals Iowa and Iowa State, two schools that probably should be in the same conference but aren't. Entering the game, both teams were in the Top Ten. Not anymore. Iowa – 27, Iowa State – 17.
In a rematch of former Southwest Conference and future Southeastern Conference teams, Arkansas toppled Texas, 40 – 21. First-year Texas coach Steve Sarkisian realized very quickly that it's a little different coaching on the Longhorn sidelines than it was assistant coaching alongside Nick Saban at Alabama. Even though Texas is several years away from leaving the Big-12 and plying their trade elsewhere, the game clearly had a message for them: 'Welcome to the SEC, b*tch.'
Oklahoma, the other team exiting the Big-12 to join the SEC, had a breather after last week's narrow win over Tulane: Sooners – 76, Western Carolina – 0. In related Big-12 news, the conference announced that Cincinnati, Houston, Central Florida, and Brigham Young would be added to offset the impending losses of Oklahoma and Texas. When that happens, the Big-12 will consist of (drum roll)…12 teams.
Oklahoma should be able to hold its own in the SEC. As for Texas, that could be an entirely different story. At least the Longhorns will have an ally in Tennessee, since the Vols will no longer by the only team in the conference sporting uniforms that are butt-ugly orange.
Scott Ludwig lives, runs, and writes in Senoia. His latest book, SOUTHERN COMFORT is his second collection of 101 columns. His first, SOUTHERN CHARM, and all of his other books can be found on his author page on Amazon. He can be reached at magicludwig1@gmail.com