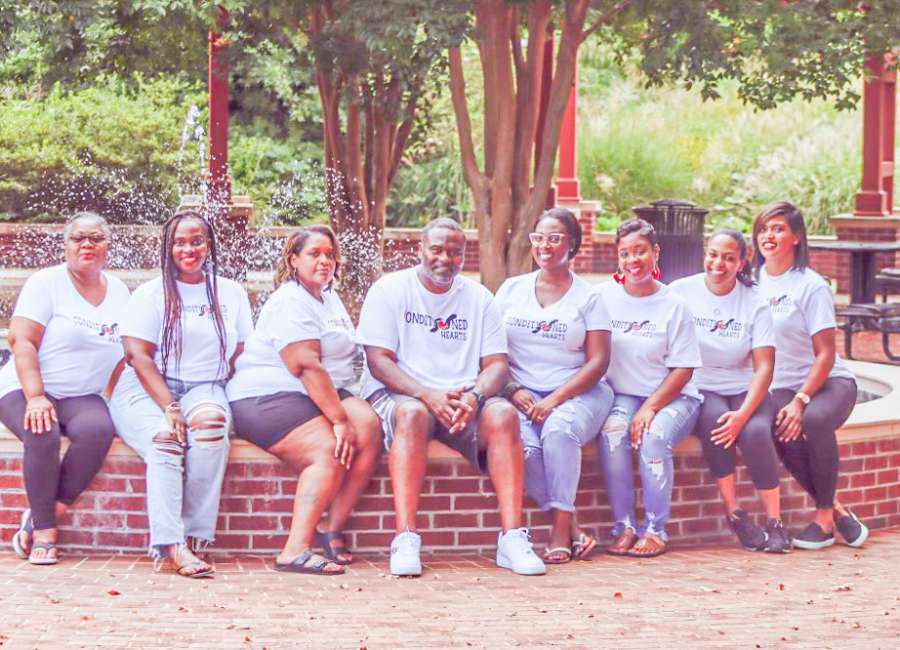 Newnan had one of the worst tornadoes to hit the State of Georgia in more than a decade on March 25, 2021.

The EF-4 Tornado brought so many in the community together. Tony Moss, whom most people know from his accolades as an outstanding football player at Newnan High School, was at a volunteer event where he ran into Kenya Brantley.
The pair, who are Facebook friends, collaborated with several other influential leaders to form the group Conditioned Hearts. Moss shared that each one of them came from a different circle and were brought together after the devastating tornado. It has created a bond formed by God.
The Members
I ask the Conditioned Hearts members what's their "Why?"
Tiffany Geter-Barker: "I want to serve. I want my heart on the inside and outside to match up, with my overall performance lining up with that."
Kim Mitchell Bell: "I want to have an influential role in this community as well as providing resources for the less fortunate and underprivileged."
Kenya Brantley: "I love Newnan. I really want to see it prosper, grow and succeed. I want to be in a position to help our community as much as I can. I am a 14-year resident, and I want to make sure every community is being served."
LaRhonda Guy: "I really enjoy helping people in my community."
Lois Mitchell: "Christ was a servant to the people, and I want to be a servant to the people … those who are in need and those who are not in need."
Tiffany Moss: "My why is 'Why not?' I have been blessed to have enough, and I want to give my extra to others."
Tony Moss: "I just want to help … because I know so many who are less fortunate than me. I really want to take care of my community."
Keesha Woods Willingham: "I want to give, and it is so necessary. I want to provide the resources that we didn't have growing up."
The group mentioned that they wanted to make sure that all of the communities received enough resources. They want to feed them as well as educate them on what is going on. They want the same education to be given to every community, as they don't want our community to be lacking. They know that there is some division, but they want to unite our community.
What's Next
Tony Moss stated that they really want to collaborate with others as they want to see the movement grow. They want people to see that they are real about serving. Kim Mitchell Bell shared that they are planning a community event for Halloween and will be serving the community during Thanksgiving.
My Thoughts
Conditioned Hearts is a group full of powerful, driven residents of Coweta County who really embraced the words "serving" and "servant." I felt the passion of the members and their desire to help the less fortunate citizens of our community.
I have had the opportunity to see the efforts of them individually, but as a member of this community, I am thankful for their collaboration. If anyone is interested in connecting the dots with Conditioned Hearts, feel free to reach out to them on Facebook, and they will soon be available on multiple social media platforms.