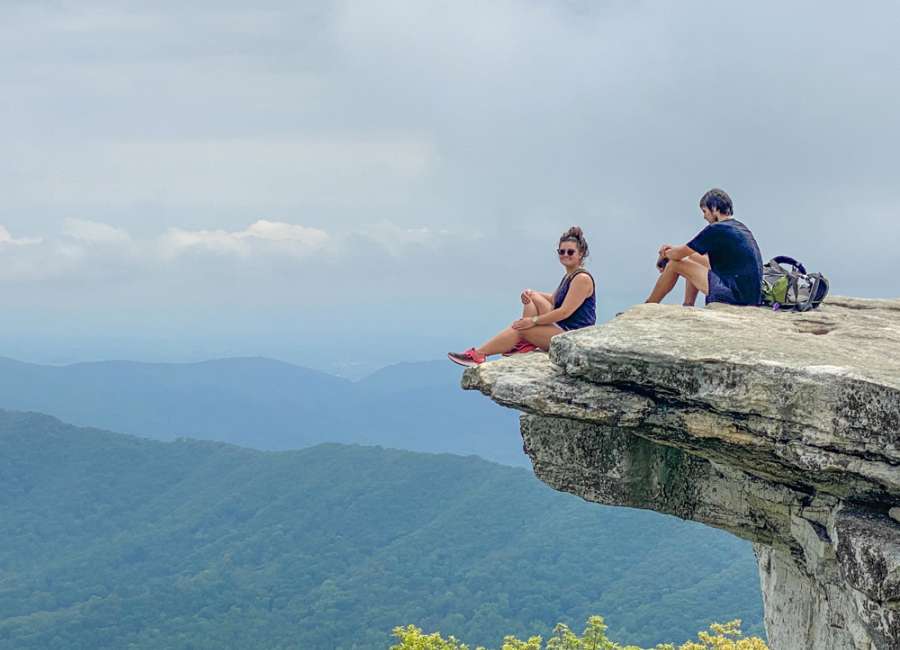 The Appalachian Trail is around 2,200 miles in length from Georgia to Maine, and earlier this year, a Coweta County resident completed it from start to finish.

Julia Yarbrough, a 23-year-old resident of Sharpsburg, spent six months on the trail and in spite of a number of challenges that faced her down, including a battle with Lyme disease, made it all the way to Maine.
The trip started Feb. 28 in Georgia, and ended in Maine on Aug. 27.
LISTEN TO JULIA'S STORY HERE ON NTH PODCASTS
Looking back, Yarbrough said the biggest part of the trek wasn't quite so much the physical preparation, but rather the mental preparation.
"It was not as hard physically as you might think it was, because you were exercising every day and you only got stronger. It was much harder mentally than physically. It was an adventure more than anything else."
As Yarbrough went through the states on the trail — Georgia, North Carolina, Tennessee, Virginia, West Virginia, Maryland, Pennsylvania, New Jersey, New York, Connecticut, Massachusetts, Vermont, New Hampshire and Maine, she said that each state provided its own features.
"Each state has its unique areas to visit, its unique challenges, unique people to see," she said. "One of my favorite days on trail was July 4 in New York. I happened to be in what's called West Mountain Shelter, and it overlooks the entire Hudson Valley. There (were) just so many people there, so many day hikers were there, because they wanted to see the entire valley's firework show, and we could see Manhattan in the distance."
Yarbrough said the day hikers grilled hamburgers and hot dogs for everyone.
"All the thru hikers sat on the roof to see everything, and as it got dark, the fireworks started going off. We had signal there, so we were able to play the best of Americana hits and carried on all night, having a good time. It was fun, and stuff like that happened a lot."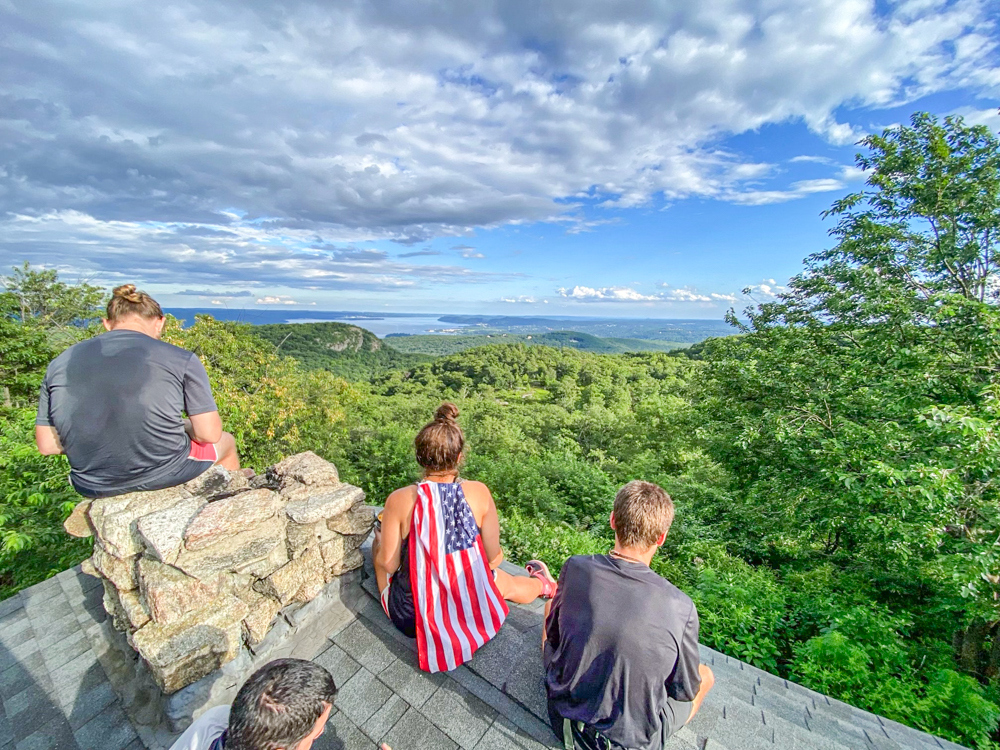 Julia Yarbrough surveys the Hudson Valley from a rooftop on the 4th of July.
Throughout her time on the trail, Yarbrough encountered a number of people that provided what was called "trail magic." For instance, just north of Damascus, Va. near the Virginia-Tennessee border, a man came into a shelter bearing gifts.
"There was one guy, all the thru hikers were sitting down and getting ready to go to sleep for the night, and this guy walks up with two massive bloodhounds, and he's like, 'Is this everyone?'" Yarbrough said. "We're like, 'Yeah, you taking a survey?' He takes off his shirt, it says 'Back Country Trail Angel' and he goes, 'I've packed white wine, ice cream and root beer floats. Does anyone want some? I'm here to give trail magic out.'"
Yarbrough said that in repayment, the trail magicians just want to talk and hang out.
Maryland: A visit with friends, a smooth trail and a creamery
When asked what her favorite state was, Yarbrough had to think about it for a bit. She had fond memories of the start in Georgia, as people were getting used to hiking the trail, but she said her favorite had to be Maryland.
When asked how many miles in a day she was going in Maryland, Yarbrough chuckled, then said she was doing 25 miles in a day.
So to pass the time, she checked out historical markers and state parks that had Revolutionary War tours.
"There was one point where we had only hiked 3 miles that day or something, and 2 miles down the road one day, there was a sign that said 'Southern Farms Creamery,' and we were like, 'Um? A creamery?'"
Yarbrough said they walked out of the way to go to the creamery and went on a full-fledged tour of the creamery, which included petting baby cows, where the milk was made, their own homemade cheese and milkshakes.
She said they had a good dinner that night after a trip to the creamery.
A 2,000-mile trek takes preparation
Yarbrough discussed the preparation that went into trekking the Appalachian Trail, a preparation that involved her pacing, the food she'd eat and how she'd sleep at night.
"I basically knew I would walk a certain amount a day and I would get stronger over time. All my preparation was in my gear, what food I was going to eat and mentally how to prepare," she said. "I did a lot of research on what parts of the trail had service and what didn't, so I could call back to my family and not get homesick. I have Snapchat streaks with my sisters that are over 2,000 days long that I wanted to keep."
Her preparation included what to sleep in, opting for an Eno hammock rather than in a tent. She covered herself in the "biggest tarp" she could find because she "did not want to be wet", and the lightest sleeping bag and underquilt she could find.
"In the beginning, it's highly recommended not to walk more than 8-10 miles per day so you don't injure yourself early on. The terrain in Georgia, where most people start, is hard, one of the hardest terrains of the whole trail. The two hardest parts of the trail are Georgia and Maine. Who designed it like that? I don't know, crazy people. That's why the people who start in the middle, they're the smartest people on trail."
Yarbrough said Georgia's difficulty is centered around the mountains on the Georgia part of the trail.
"Most people aren't used to climbing several mountains a day," she said. "Georgia brings you up to the very very tippy top, and brings you straight back down, and then up and straight back down."
As Yarbrough got more used to hiking the trail, she was able to increase her pace. She said she covered the most ground in New Jersey, where she was going up to 39 miles in one day.
But in New Jersey, Yarbrough said, the terrain was much flatter than in the mountains of Georgia.
"There's a lot of bogwalking, so it's planks you walk through. The mountains there are, like, molehills; it's nothing."
Yarbrough equated the difficulty in Maine to "senioritis," the feeling that the end was so close.
"You have no motivation anymore. I need to get there, but there's nothing left in me to give. A lot more people drop out in Maine than you might think."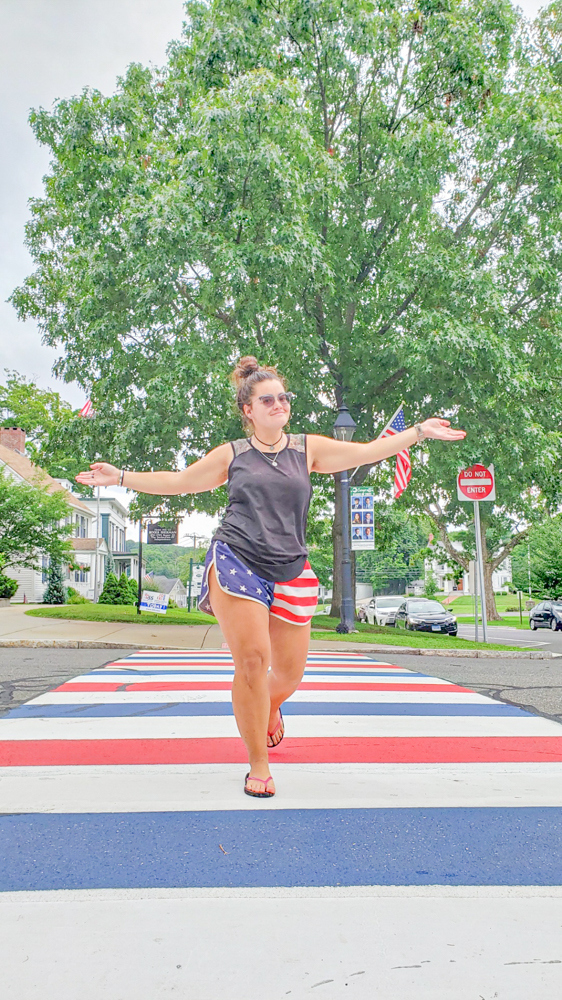 Julia Yarbrough of Sharpsburg traveled through a number of states on her way up the 2,200-mile Appalachian Trail. She is pictured here in Connecticut.

Toughing it through the hot and the cold, and other difficulties
The attrition of hiking the Appalachian Trail comes in the form of a number of extremes, such as intense weather.
Yarbrough said that she went through the extremes of weather as she traveled the trail. There was no place hotter for Yarbrough than in Palmerton, Pennsylvania, as she climbed the rocks there.
In Palmerton, as she encountered the rock scramble, it was 112 degrees, she said.
On the other end of the spectrum, in Grayson Highlands, Virginia, where she and other hikers encountered wild ponies that she called "super cute" but had a tendency to steal trekking poles due to the salt on them, it dropped down to five degrees.
"People lose trekking poles to these animals," Yarbrough said, before adding that she didn't lose one, but saw someone lose two of them.
In Grayson Highlands, she learned the saying that the "shelter is never full," stating that the shelter there, which had a max capacity of 16, packed 28.
A person would come in, shivering, cold, wet and asking if there was room for another person in the shelter. Everyone would scoot over and let the person in. It was better to cram another person in than leave them exposed to the elements, the cold and the hail that was coming down at the time.
The attrition is also mental, Yarbrough said.
"From Georgia to probably three-quarters of the way through Virginia, every day, you're like, 'Did I make a huge mistake? Is this really what I want to do? I hurt every single day, my mileage is up to 15 a day,' sometimes you don't think it's worth it."
She said that if someone wants to quit, they should quit on their best day, not their worst day, and there are indeed bad days on the trail.
"Every time it's pouring down rain, you're slogging through mud, you lose your shoe three times and your gear is wet, you're just like, 'It's a bad day, I can't quit.' And then the next day, you keep pushing it off."
It's possible that Yarbrough had Vermont, or "Vermud," as she put it, in mind when she was thinking of those rainy, muddy days on the trail.
"When I was there, it did not stop raining once," Yarbrough said. "I was hiking so fast, so far over those mountains, but it didn't stop raining. One day I stepped off a bog board and I sank straight up to my hip. I laid down and thought 'I'm just done for today.'"
Bog boards are planks put down to keep hikers from constantly stepping in the mud.
Perhaps her biggest challenge was when she contracted Lyme disease in Connecticut, something that almost knocked her off the trail entirely. As a result, she said she had to take doxycycline for three weeks.
She admitted she had thought about quitting when she got Lyme disease.
"That was probably my lowest point on the trail. I was sitting in a hotel room, crying into my phone, saying, 'Mom, don't come, because if you come, I'm going to quit.'"
"Fun Fact"
One of the highlights of the trip most likely was the people Yarbrough met throughout her six months on the trail.
Some of those people gave her the name "Fun Fact" for the random facts she would receive and share with other hikers.
Early on the trail, Yarbrough got with two people she called Jet and Pebbles. The three were together until the 720-mile point of the trip.
Jet, a 50-year-old woman from California, was named such for a moment when she was hiking along the Pacific Coast Trail and crested a mountain. Pebbles, 47, was from Alabama.
"Apparently, there's airplane bases near there, and one flew 200 feet over the mountain," Yarbrough said of Jet. She went, 'That's so cool!'"
Another person she encountered on the trail handed out rings similar to the ring that Frodo had during the "Lord of the Rings" trilogy — the One Ring to Rule Them All.
"Everybody's going through their own journey. He was handing them out to people. Originally it didn't fit on my hands, it had to go around my wrist on a string, because it didn't fit, it was too small. But I Googled it. Frodo only walked 1,300 miles. I walked 2,200."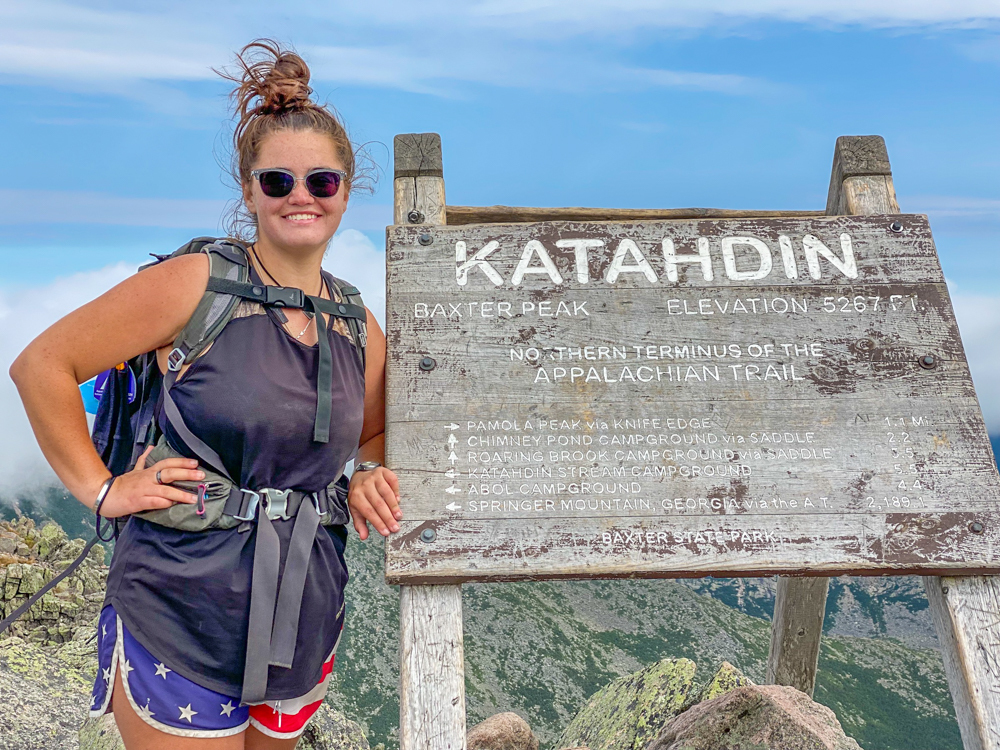 Julia Yarbrough of Sharpsburg at the northern end of the Appalachian Trail, in Katahdin, Maine. Yarbrough was on the trail for the entire 2,200-mile journey, which took one day shy of six months.

Six months to walk, six hours to get back
Yarbrough said if she could do it again, she would, but pointed out that when she was done, it took her six hours to fly back to Atlanta after being on the trail for one day shy of six months.
"I was kind of weirdly disappointed in that, but when Frodo came back to the Shire after his great adventure, he was like, 'I did something cool!' and everyone's like, 'Yeah, that's neat.' A lot of people don't know about it, but if they do, they know about it from 'A Walk in the Woods' or something, and they don't realize what an actual thing it was."
Yarbrough said her family is proud of her and asked about her adventures, but sensed that most people did not grasp the significance of traveling the 2,200-mile trail.
"I guess some people don't realize how far it is, because most people just see it on a map, but they don't realize, six hours on a plane is pretty significant. It is what it is. I had a good time doing it, and if I went back in time, I'd do it again."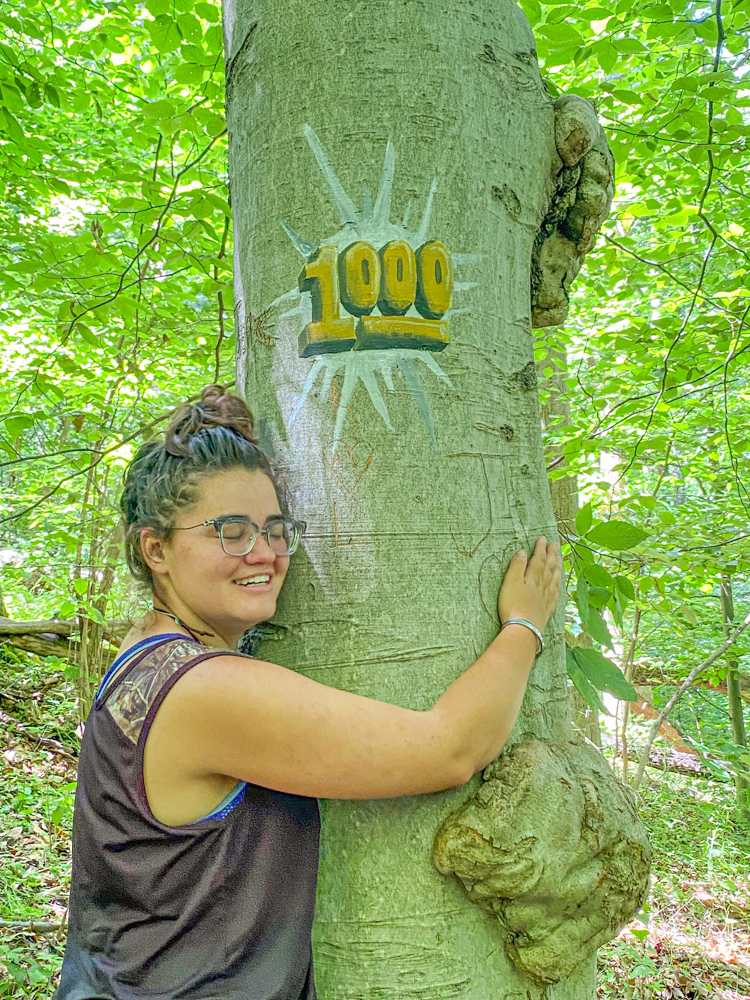 Sharpsburg native Julia Yarbrough embraces the 1,000th mile of the 2,200-mile journey.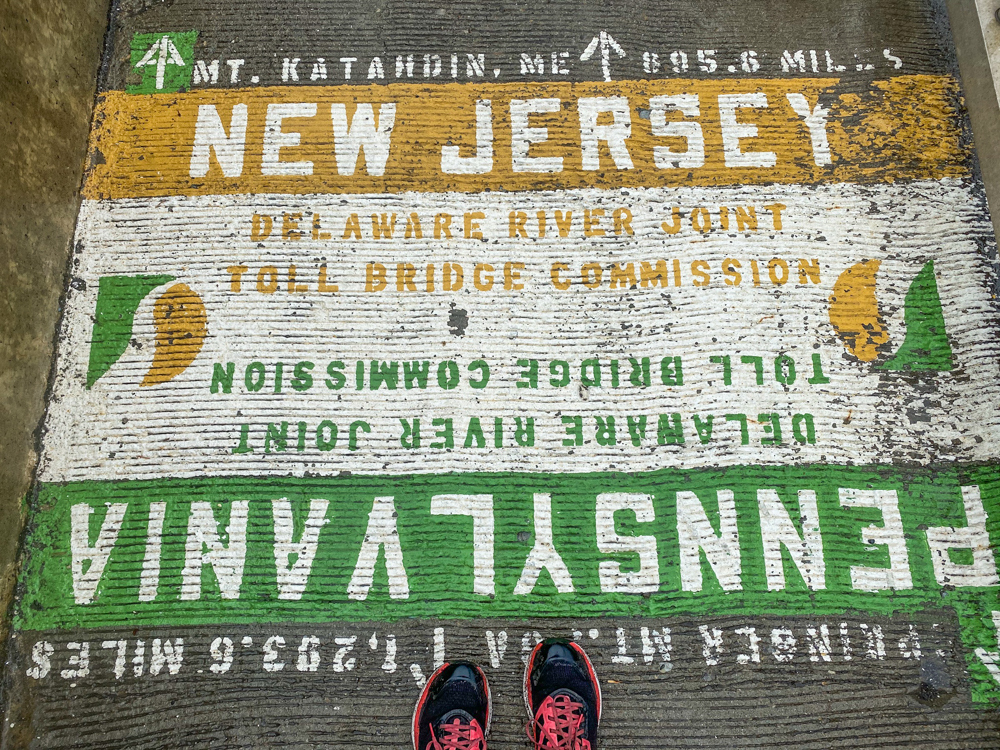 Hikers going up the Appalachian Trail will travel through a number of states, including New Jersey and Pennsylvania.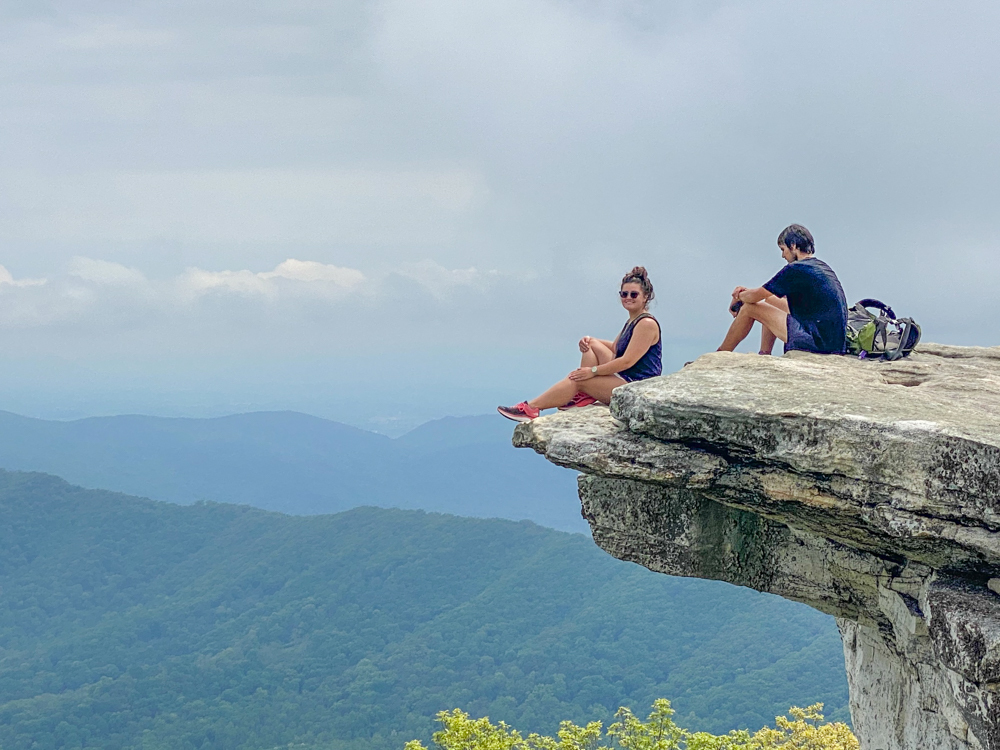 Sharpsburg native Julia Yarbrough relaxes for a minute among the peaks and valleys of the Appalachian Mountains.