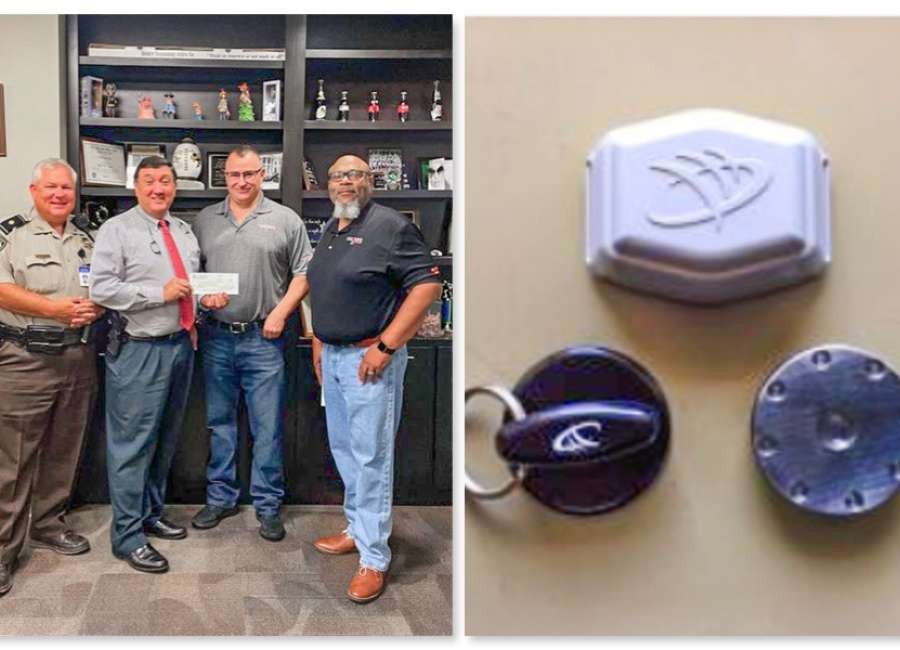 Thanks to a $10,000 donation from Niagara Bottling Company, the Coweta County Sheriff Office's program Project Lifesaver is getting an upgrade.

Project Lifesaver provides radio transmitters and armbands to Alzheimer's and dementia patients in Coweta County. If a patient wanders off or gets lost, the signal from the transmitter can be used to find them.
The transmitters and armbands are about the size of a watch, according to CCSO Major Stephen Crook.
According to Crook, the transmitters send out an inaudible radio signal every second, which is what the deputies would use to track patients.
The current transmitters in the program have a 1-mile radius, but the new ones purchased with the donation will be detectable in a 3-mile radius.
Crook said he ordered 20 new transmitters to use in the program.
The transmitters are water resistant, but not waterproof, said Crook.
"You don't want to submerge them in water for a long period of time. No swimming," he said.
Families with an Alzheimer's or dementia patient can receive a transmitter at no cost, but Crook said CCSO does ask for a donation of $20 every two months to help with the upkeep. However, if families are unable to pay the donation, they do not have to.
To receive a transmitter, the patient must have 24-hour care, Crook said.
When patients sign up for a transmitter, Crook said caregivers will be asked a series of questions to determine the level of dementia or Alzheimer's the patient has, as well as recording any medication they are on.
If the patient does get lost, EMS will need to know of other medical conditions they have, he said.
According to Crook, caregivers will be required to test the batteries of the transmitters to make sure they are properly working. CCSO deputies will change out the batteries every 30-60 days.
Currently there are two patients in Coweta participating in Project Lifesaver.
For more information on Project Lifesaver, contact CCSO at 770-253-1502.