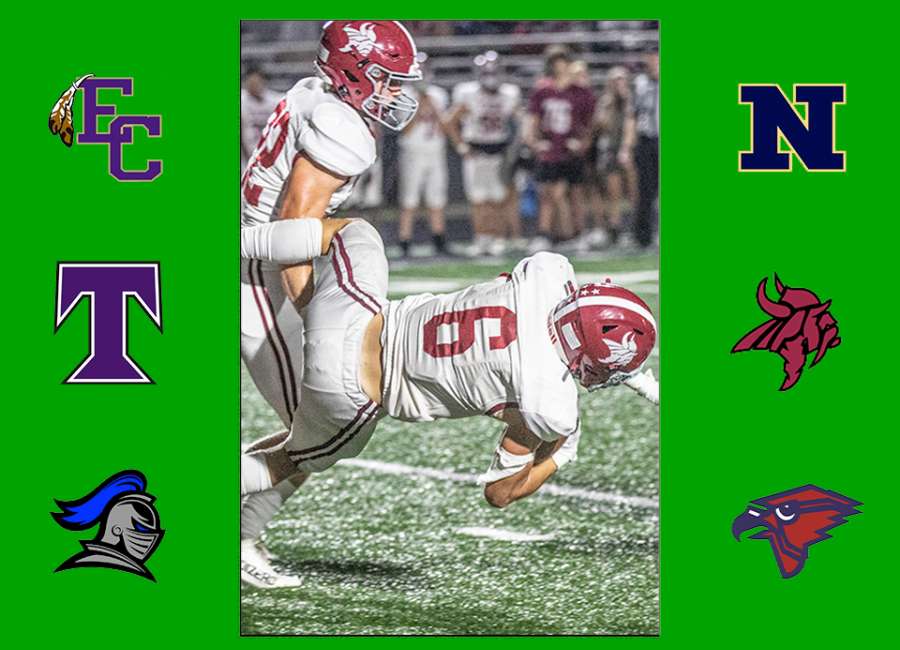 Mt. Zion Bulldogs at Heritage Hawks at 7:30 p.m.

After an explosive second half against Chattooga last week, the Hawks seem to be on the verge of that elusive first Georgia High School Association victory.
Heritage welcomes the Mount Zion Bulldogs from Carroll County on the Hawks senior night.
Last year, Dakota Browning scored three touchdowns for the Bulldogs on the way to a 28-10 victory at Mt. Zion.
This season, the Bulldogs are off to a 3-1 start behind a bevy of young offensive stars. Last week, sophomore quarterback Stanley Cross led Mount Zion to a 35-27 win over previously unbeaten Dade County.
Another sophomore, Sherrod Montgomery, led the rushing attack with 78 yards on 11 carries while flanker Malachi Ackles caught a 70-yard touchdown pass from Cross and added 65 rushing yards on nine carries.
Central Christian Crusaders at Skipstone Academy Warriors at 7:30 p.m.
After a tough home loss to GHSA opponent Pataula Academy, the Crusaders go to Griffin this Friday to play Skipstone Academy.
The Warriors are under the leadership of Head Coach Dan Salvador, who is in his 11th season at the school.
Last week, the Warriors defeated the North Georgia Falcons 17-0 for their first win of 2021.
Quarterback Brandon Salvador found his favorite receiver, Ethan Miller, throughout the game. The Warriors also have a big running back in Justin Nelson, who scored a late touchdown to ice the game.
The Crusaders hosted the Warriors last season and lost 29-14.
East Coweta Indians at Collins Hill Eagles at 7:30 p.m.
A battle of two heavyweights. Both teams are undefeated and ranked in the Top 10. Collins Hill was the 2020 GHSA Class 7A state runner up after losing to Grayson in the championship game 38-14.
Last year, the Indians and Eagles played an epic game at Garland Shoemake Memorial Stadium that saw East Coweta win 24-17 in overtime.
The Eagles are led by senior quarterback Sam Horn, a Missouri commit, and the top high school player in the country, Travis Hunter, who will go to Florida State.
Collins Hill has athletes all over the field. Defensive end Asani Redwood had two sacks against Rome earlier this year, a big receiver in Ethan Davis to complement Hunter, and linebacker Rich Dorsey, to name a few.
It will be the Indians' first road game since Aug. 20, and it will be homecoming for Collins Hill.

Listen here: streamcity.org/coweta-county