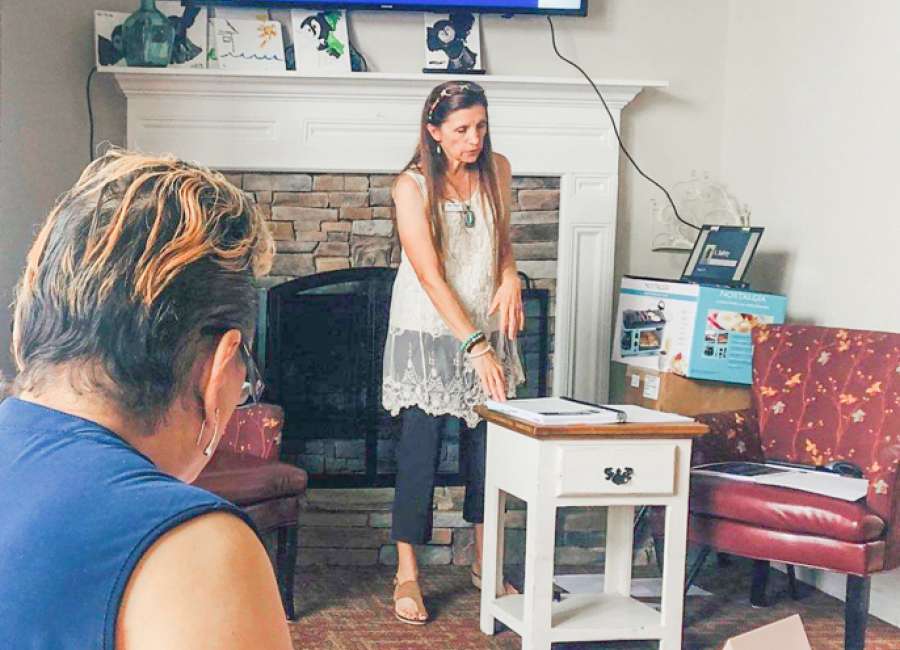 Phil's Friends, a local nonprofit, is hosting a Dealing with Dementia Workshop to help support family caregivers.

The workshop will tackle issues including understanding dementia, managing problem behaviors, handling stress and finding time for yourself.
The event is scheduled for Oct. 2, 2021 at Mills Chapel Baptist Church, located at 85 Country Club Road, in Newnan. The event starts at 10 a.m. and should end by 2:30 p.m.
Pre-registration is required. To reserve your spot, contact Lori Lawarence at 770-855-9192 or email lori@phils-friends.com
Phil's Friends is a local, weekly virtual caregiver support group that meets on Wednesdays.
Lori Lawrence founded the organization in honor of her father, Philip Edward Lawrence, who was 100 percent disabled from a 1972 motorcycle accident.
The nonprofit provides services in education, medical equipment and modifications.
Dementia
Dementia is a syndrome — a collection of symptoms that indicates a general decline in the thought processes of someone who was previously alert and focused, according to Piedmont Healthcare.
Memory loss, confusion and personality changes are common symptoms of dementia. Those who have dementia become impaired in their ability to perform daily activities, such as preparing a balanced meal, taking medications correctly or balancing a checkbook.
Dementia affects cognition, which refers to processes like remembering, thinking, learning, judging, perceiving, recognizing and reasoning, according to Piedmont Healthcare.
One type of dementia, Alzheimer's disease, accounts for 60-80 percent of all dementia cases. Other types of dementia include vascular, Lewy Body, frontotemporal and chronic traumatic encephalopathy, as well as many others.
Dementia causes
There are many different causes of dementia. Identifying the cause is important in determining treatment options and prognosis. Most types of dementia will progressively worsen over time, although it is hard to predict how quickly this will happen, according to Piedmont Healthcare.
Early detection of dementia ensures that patients and their caregivers have access to services that will delay decline, prevent health crises and support families.