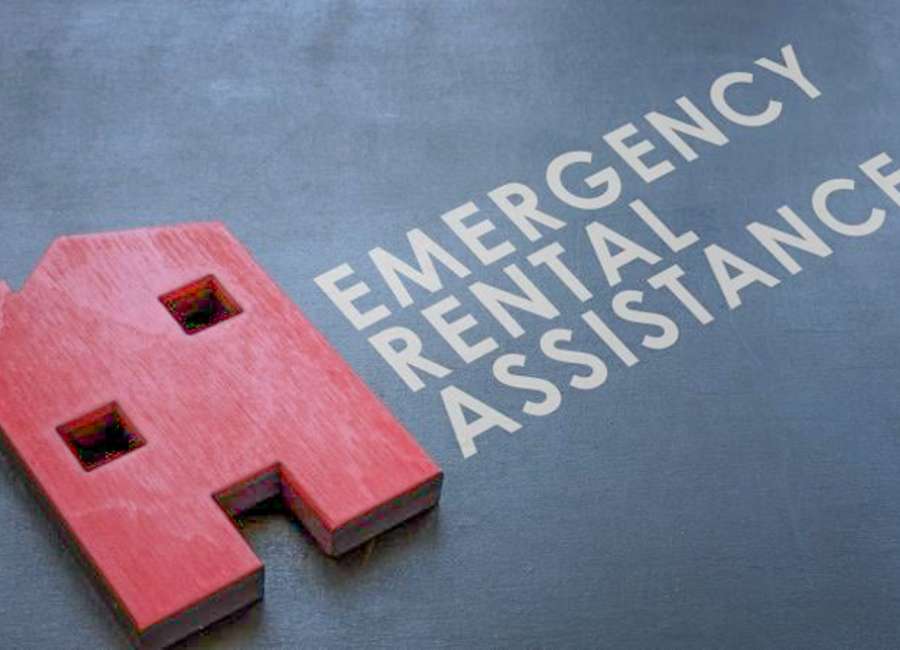 Three weeks after a federal moratorium on evictions was struck down as unlawful, eviction diversion funds are still only flowing at a trickle to renters and landlords in Coweta and the rest of Georgia.
The state received $552 million in federal funds for the Georgia Rental Assistance Program, which is meant to help tenants and landlords impacted by the economic effects of the COVID-19 pandemic. The funds first became available back in March and can also be used to help with utility bills.
As of Sept. 15, the program had distributed $26 million of that. Out of 21,000 applications, a little over 4,000 had been approved and awarded funds, according to Kaley Volkmann, spokesperson for the Georgia Department of Community Affairs, which is administering the GRA program.
In Coweta, there have been approximately 380 applications submitted. So far, 130 of those applications have been approved, and more than $922,000 in rental and utility assistance has been distributed to Coweta landlords and tenants.
That's up a bit over the past month. On Aug. 18, there had been 309 applications submitted and 111 had been approved, totaling $720,014. By Aug. 26, 120 applications had been approved.
DCA has recently expanded the program to allow those who receive government rental assistance, such as Section 8 or other vouchers, to apply for assistance for the tenant's portion of the rent. The DCA program has also expanded to cover the entire state. The state's most populous counties received their own appropriations from the federal rental assistance fund and have been administering their own programs.
For more information about the program or to apply, visit georgiarentalassistance.ga.gov . DCA has partnered with some organizations that have been trained on the application process. In Coweta, that is the Salvation Army, 770-251-8181. Georgia Legal Services, 833-457-7529, and disAbility Link, 404-687-8890, are also DCA partners that can help Cowetans with their applications. Bridging the Gap, 770-683-9110, has also helped with applications.
No clear answers
The delay in getting funds out isn't limited to Georgia; the reasons why it's taking so long to get money to people from a program that began in March are not clear.
DCA has a dedicated staff of about 150 people processing the GRA applications, according to Tonya Cureton-Curry, deputy commissioner of housing for DCA. There have been some issues keeping people at those jobs, Cureton-Curry said in August, but there is a continuous recruitment process to keep the staffing levels up. A change in the person processing the application shouldn't have a significant impact on the process, according to Curry.
The program requires documentation from both the tenant and the landlord.
Landlords must agree that they will not evict a person for the delinquency that the funds are being applied to, and both sides have to provide banking and other information.
"The provisions are not particularly onerous on either side," Cureton-Curry said.
The state hasn't added any requirements to those put in place by the federal government.
"What we have heard from the Department of the Treasury, consistently, is that they really want to get it out," she said of the funding.
Applicants can sign in to the GRA portal to check the status of their applications and see if they need to submit more information. People are encouraged to keep an eye on their applications until things are complete. There is a chat function inside the application portal, and applicants can also reach the GRA program by phone or email, she said.
When pressed as to why it's taking so long to get the funds to the people that need them, Cureton-Curry said that, in most cases, it's because something is missing from either the tenant or landlord, or there is a discrepancy between the landlord and tenant.
"You'd be surprised at the things that don't match up," she said.
Cureton-Curry said that, while every application is different, once an application is complete and everything is submitted, it shouldn't take more than two or three weeks for a decision.
A four-month wait
That's not necessarily the experience of some Cowetans.
Bridging the Gap has helped several Cowetans with applications. Executive Director Kelli Yeager-Nelson spoke about two applications that stand out.
One was very early – the application was submitted March 1, and everything went very smoothly. Then nothing happened for months.
"The landlord was so frustrated with this process and was giving her such a hard time that she actually picked up and moved to another state because of it," Yeager-Nelson said of the tenant.
The money did finally come through – in July. During that whole time, the application was complete.
"Nothing was missing … everything went smoothly with the application," Yeager-Nelson said.
In another case, it took three months to get the funds. Everything was complete, but everyone was frustrated with the slowness. The landlord tried to get help to figure out what was going on and ended up inadvertently creating another application, which slowed things down further, she said.
Inefficient, slow, seemingly arbitrary
Coweta Chief Magistrate Jim Stripling expressed significant frustration with the program.
"The program is inefficient, slow, seemingly arbitrary in its application and apparently hide-bound with regulations," Stripling said earlier this month. "Effectively there is little incentive for landlords to participate in the program."
Shortly after the eviction moratorium was struck down, U.S. Treasury Secretary Janet Yellen, Attorney General Merrick Garland and HUD Secretary Marcia Fudge issued a letter to governors, mayors, county executives and court administrators asking for help in "preventing unnecessary evictions."
"Our bottom line is this: no one should be evicted before they have the chance to apply for rental assistance, and no eviction should move forward until that application has been processed," the letter stated. It says that the Treasury Department "remains laser-focused on partnering with state and local governments to get the Emergency Rental Assistance funds out the door and into the hands of renters and landlords, including through recent guidance emphasizing the flexibility grantees have to simplify application processes and accelerate the delivery of assistance."
Stripling expressed more frustration this week, seeing the updated numbers.
"It is difficult for me to understand how Georgia DCA has had such difficulty in disbursing the funds entrusted to them," he said. "If it is that federal regulations and accountability have made it so frustrating, then we all need to learn from their frustrations. If they are inept, then Georgians need to know that their government fails them and why it fails."
Striping said that, so far, his court has not seen a surge in filings for evictions, known as a "dispossessory." There have been worries about a surge of evictions with the end of the moratorium – particularly with the achingly slow rollout of the rental assistance funds.
"I still suspect it is coming, but it may just tick up, rather than surge," he said. "I certainly hope so."
Members of U.S. Sen. Raphael Warnock's staff met with members of the tornado Long Term Recovery Group this week and the eviction issue came up.
Andrew Heaton, regional outreach director, said that concerns about the slow distribution of the funds is something they are hearing around the state. While in some cases it may be the landlord holding things up, "in a lot of these instances it's not the landlord. The landlord wants to make the process work." He said they would be speaking to DCA to express concerns about the slow-moving nature of the program.