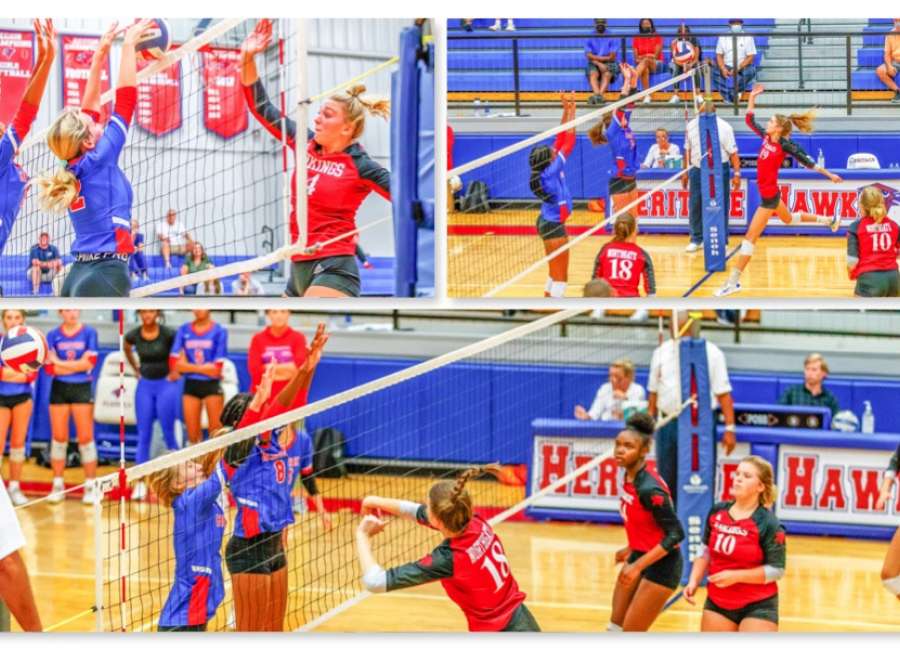 The Northgate Lady Viking volleyball team paid a visit to Heritage on Tuesday night for an inter-county matchup.

The Lady Vikings eked out a win in the first set, 26-24, and were on their way from there. They won the match in straight sets.
Senior Sara Page dominated the front line for the Lady Vikings with 21 kills. Cora Sims added 11.
Shay Lunsford led from the service line with four aces, while Grace Eskew had 17 digs from her libero position.
On Monday, the Lady Vikings will play Newnan and East Coweta in the Coweta Cup at East Coweta High School.
The Heritage Lady Hawks will travel to Columbus for a region contest against Brookstone.
Photos by Chris Martin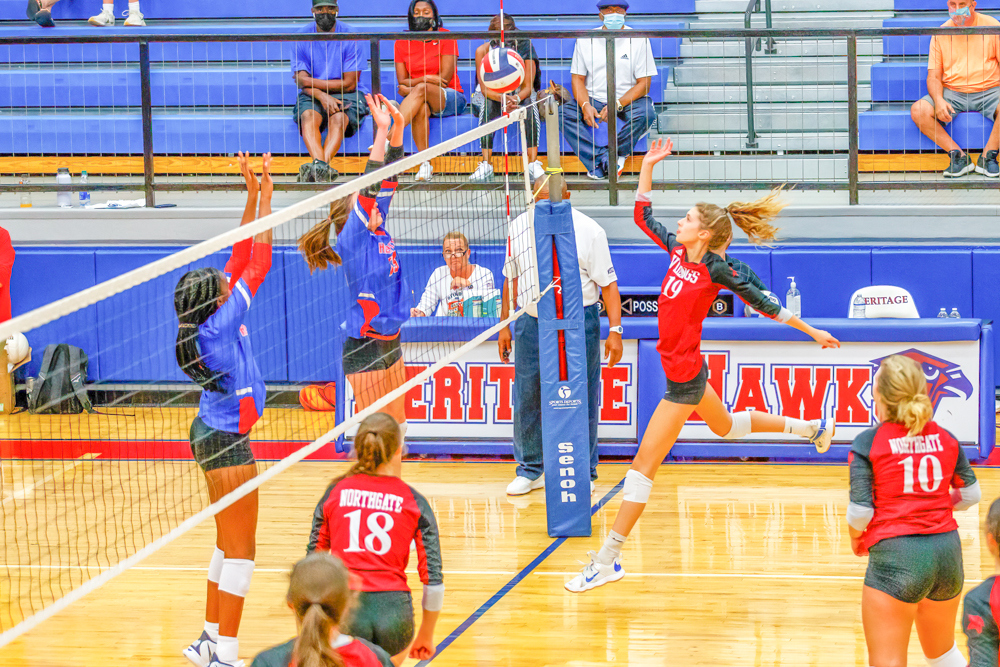 Kaleigh Morawietz (#19) with a pirouette move for a winner, while Ava Lavancha (#18) and Shay Lunsford (#10) look on.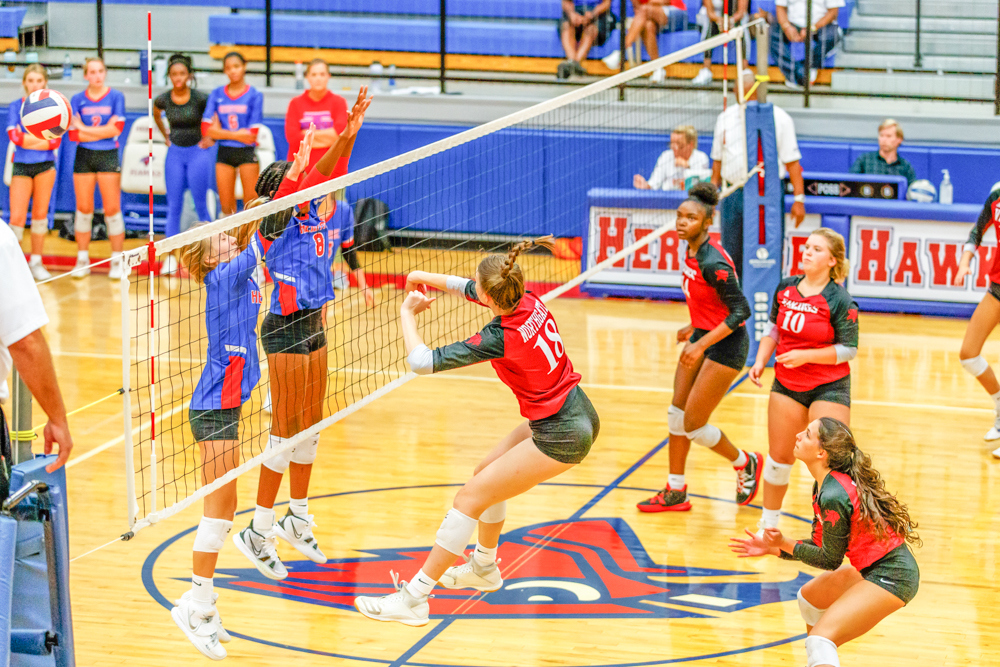 Northgate's Ava Lavancha (#18) hits a ball over Heritage blocker Nia Jackson (#8).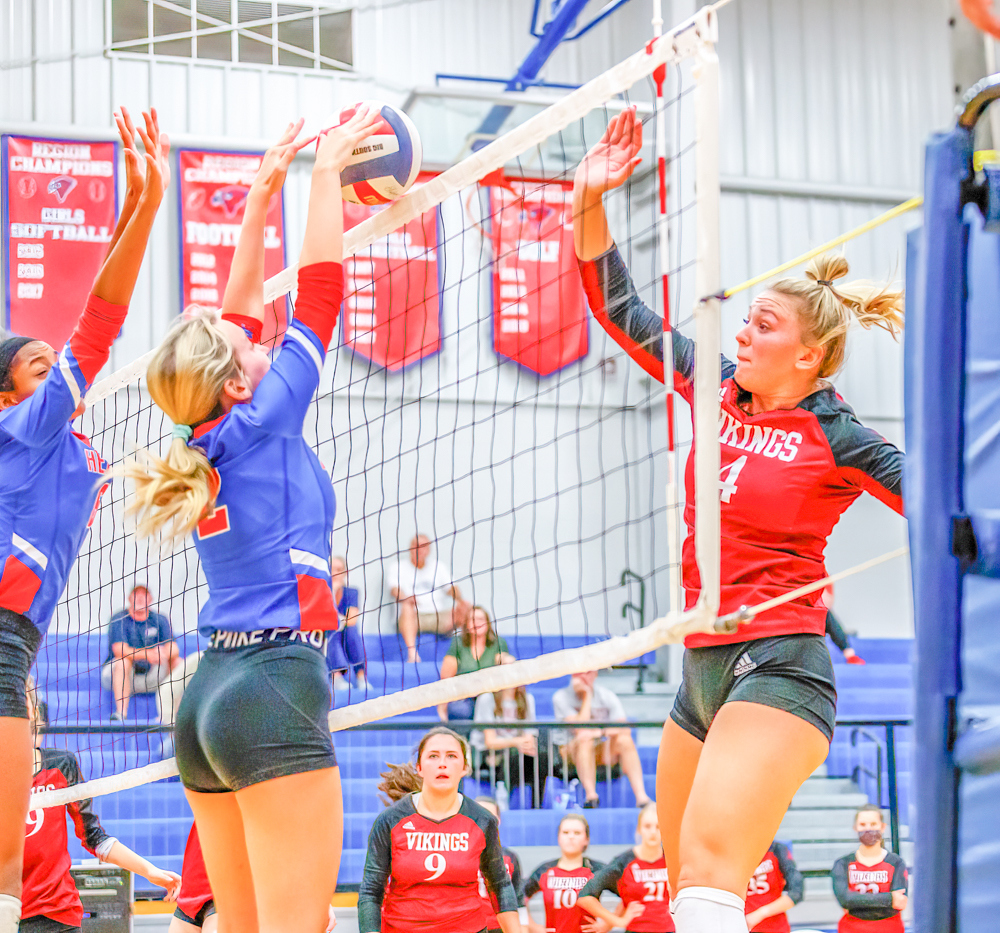 Lady Viking Sara Page dominated the match from the front row