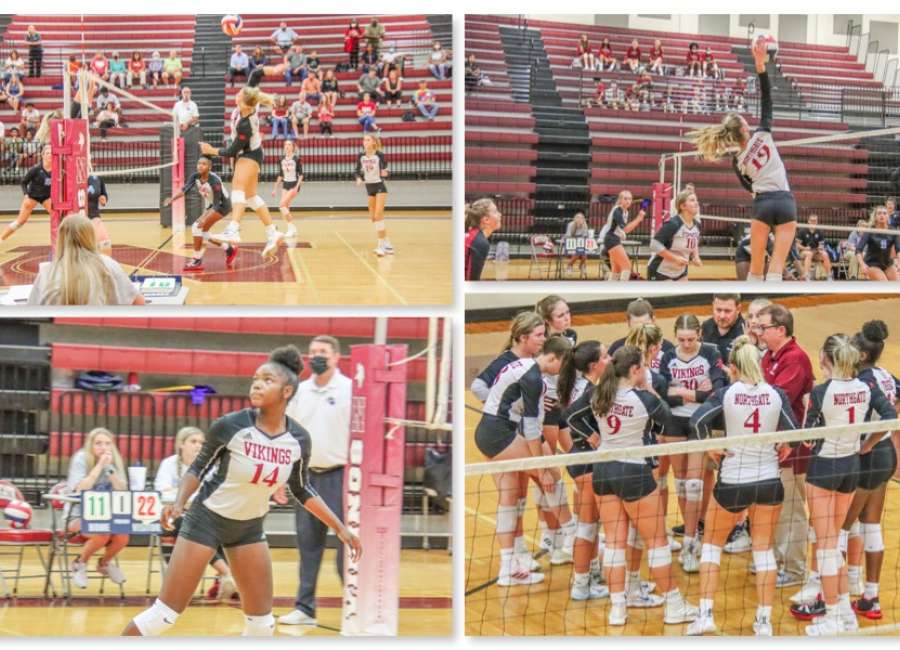 The Northgate Lady Viking volleyball team had the unenviable task of hosting two top-10 region opponents Tuesday night at the Johnny Brown Gymnasium.

With the region tournament on the horizon, Northgate is fighting for tournament seeding.
In the first match against the Starr's Mill Lady Panthers, Northgate faced 6-foot-5 hitter Nicole Smith. After losing the first set, the Lady Vikings started strong with a 10-0 lead.
Even though the Lady Panthers scrapped back to pull within two points at 24-22, Northgate prevailed on a kill by Ava Lavancha to force the third set tiebreaker.
Once again, Northgate had a solid start, but the Lady Panthers would always answer to even the set. They eventually took the set and the match by a final score of 15-10.
Later in the evening against the third-ranked Whitewater Lady Wildcats, Northgate lost in two sets (18-25 and 15-25).
The losses leave Northgate 8-15 on the season.
On Tuesday night, the Lady Vikings return to action when they travel to Griffin to play region foes McIntosh and the Griffin Lady Bears.

Photos by Sandy Wisenbaker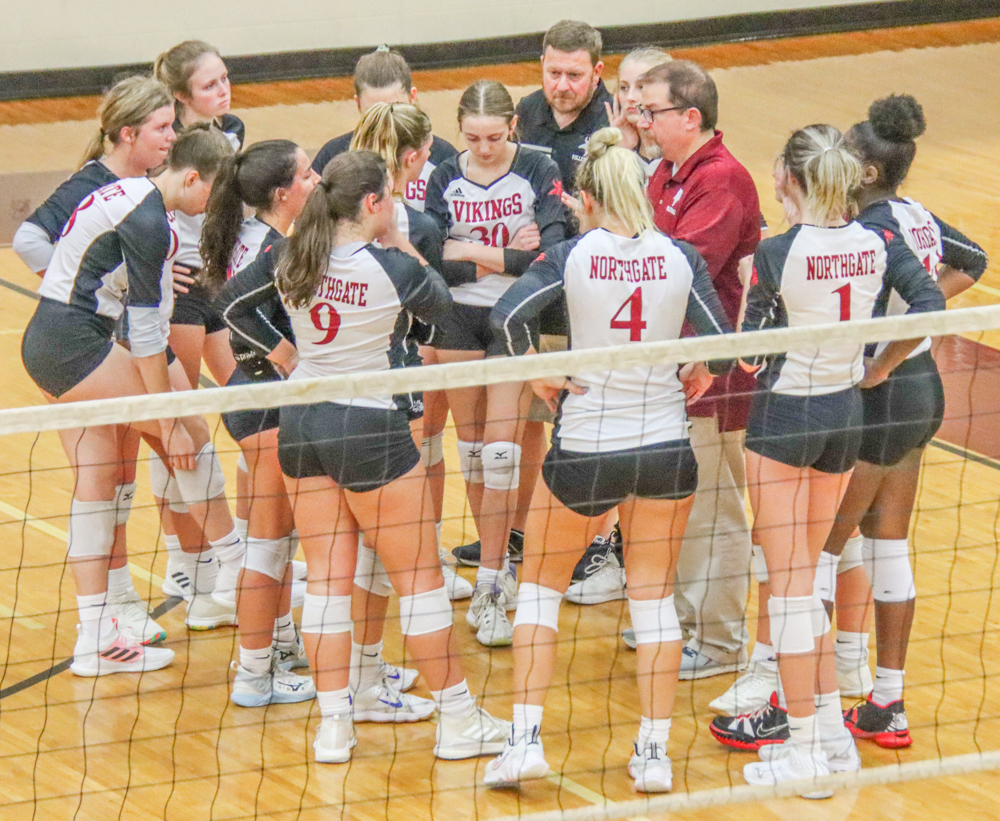 Lady Viking Head Coach Matt Trucks talks strategy with his team during a Northgate timeout.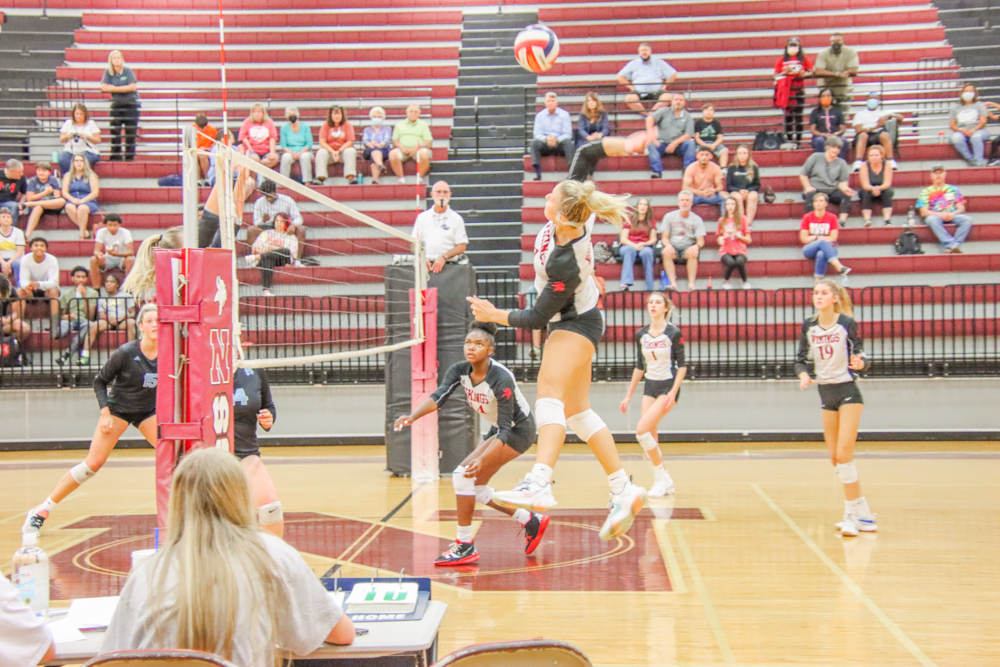 Sara Page lines up a kill in the second set against Starr's Mill.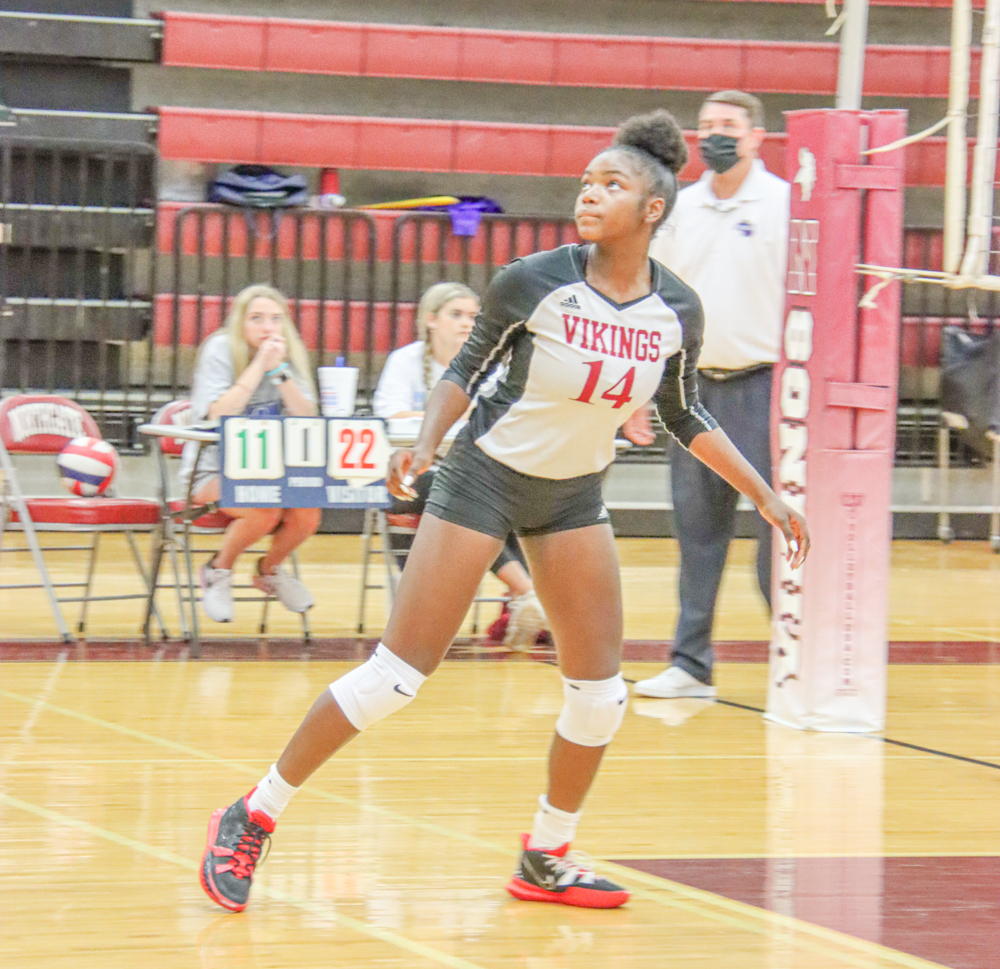 Madisyn Jones tracks a ball that was passed from the backcourt.
Shay Lunsford (#10) watches on as Kaleigh Morawietz aligns her shot.