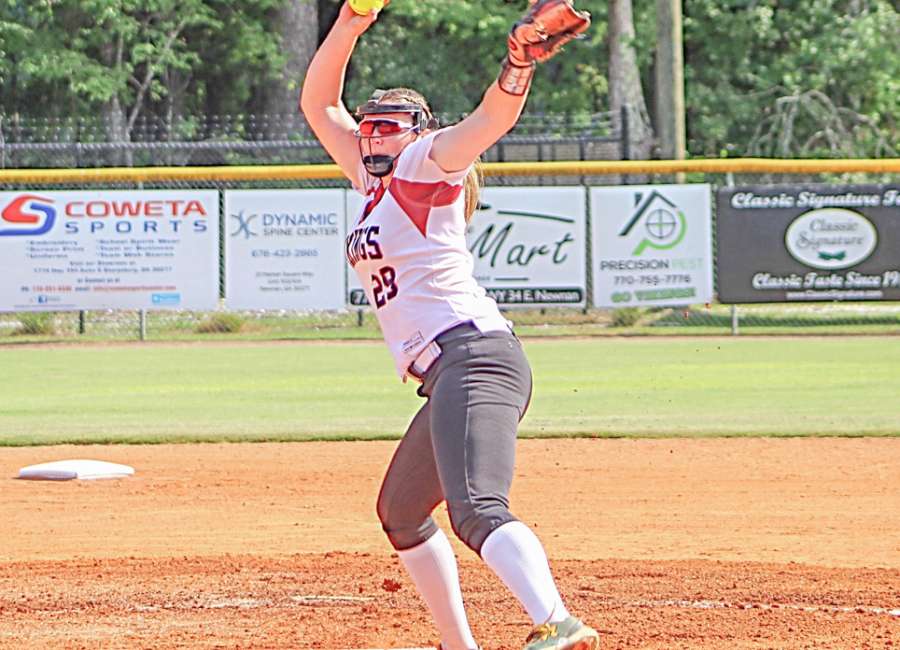 After a brief pause in their season, the Northgate Lady Vikings returned to action last Thursday night with a 3-1 road victory over Harris County.
The win left the 8-1 Lady Vikings in first place in the region, a full game ahead of the Whitewater Lady Wildcats.

Head Coach Carleigh Baker got another outstanding performance from senior Kyra Aycock, who hit a three-run homer in the first inning and pitched five-plus innings of one-run ball.
Harmony Jackson and Frann Lump both singled before Aycock hit her three-run bomb to center field in the top of the first. It would be all the runs the Lady Vikings would need.
Olivia Cato came in to seal the victory with the final five outs.
The win sets up a significant region week ahead for Northgate. They have two region contests at home; Northside Columbus on Wednesday and McIntosh on Thursday.