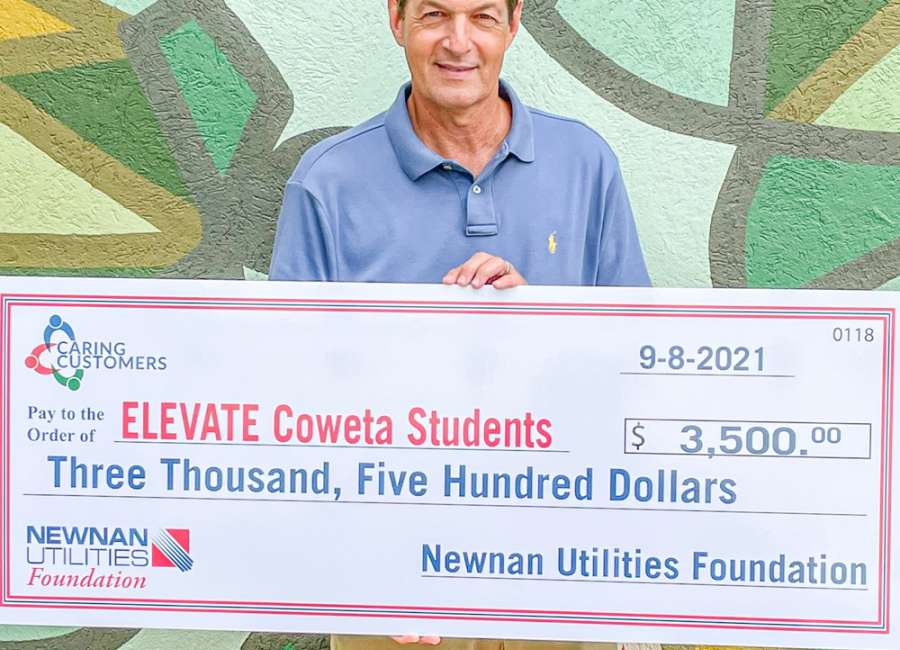 Newnan Utilities has announced grants that will help out three non-profit organizations, paid for by their customers.

According to a release from Newnan Utilities, over $10,000 has been awarded to ELEVATE Coweta Students, I-58 Mission and the Coweta Samaritan Clinic from Caring Customers.
"Our customers are special, and we are grateful to partner in doing good works with them," said Dennis McEntire, general manager of Newnan Utilities, in a press release. "Together, we take care of our neighbors. Every single dollar donated to customers is awarded to local nonprofit organizations."
The grant awards awarded by Caring Customers typically range from $500 to $3,500 and are awarded by members of the Caring Customers Advisory Board.
ELEVATE Coweta Students surrounds students with a community of support, empowering them to stay in school and achieve in life. For more about the organization, visit their website at elevatecowetastudents.org .
The I-58 Mission is a Christian service agency formed to partner with the community to help provide shelter, share food and clothe those in need. For more on the I-58 Mission, visit their website at i58mission.org.
The Coweta Samaritan Clinic is a local, nonprofit organization that provides free medical care to qualified adult residents of Coweta County who lack health insurance.
"We are incredibly grateful to our Newnan Utilities friends and customers for selecting the Coweta Samaritan Clinic as one of its 'Caring Customers' grant recipients," said Kay Crosby, M.D., chairman and medical director for the Coweta Samaritan Clinic. "Because of faithful support from friends like Newnan Utilities, we are able to provide high quality, compassionate healthcare for uninsured Coweta County adults, completely free of charge. As we continue to navigate the COVID-19 pandemic and the aftereffects of the March tornado, we are grateful to be in a position to continue serving our neighbors who need us, especially during one of the most challenging times any of us has ever faced."
For more on the Coweta Samaritan Clinic, visit their website at cowetasamaritanclinic.org .
Nonprofits are encouraged to apply by Nov. 1 for consideration in the December grant review.
For more information about Newnan Utilities' Caring Customers program, visit newnanutilities.org/caring .