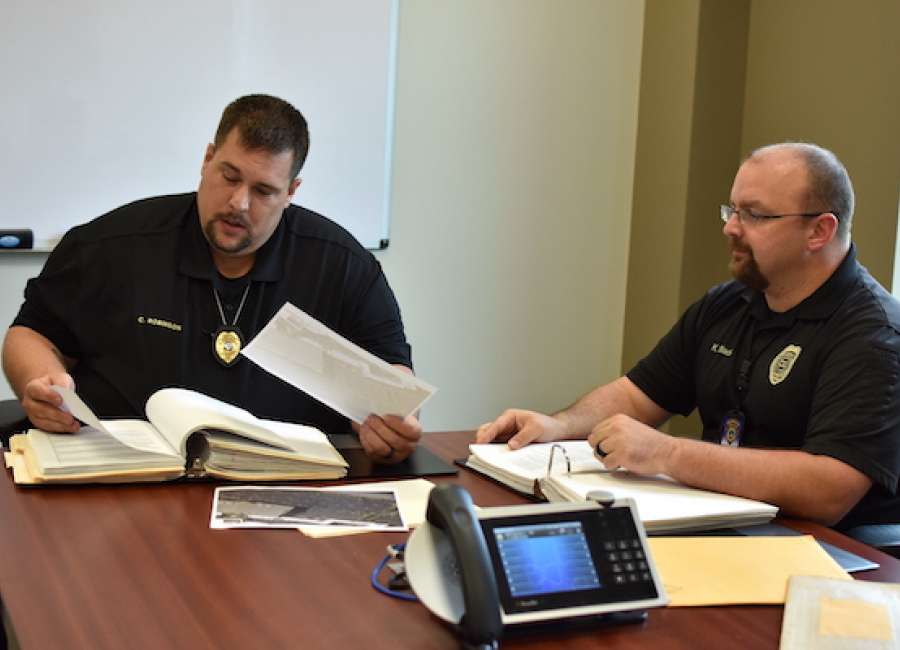 The murders of seven men, ranging in age from 17 to 72, remain unsolved in Newnan.

The Newnan Police Department recently created a dedicated page on its website to encourage anyone with potential information on those cases – the oldest from 1997 and the most recent from 2020 – to get in touch with investigators.
Lt. Chris Robinson now heads the Criminal Investigations Division of the NPD, which investigates cold cases.
"All these cases are personal to me," Robinson said. "There are two things about them: one, somebody is still out there walking around who took someone's life; and two, we need to get closure for the families and the victims themselves."
Robinson said the biggest help to investigators is the community, which often provides the key to solving a case. In fact, the NPD closed the books on two unsolved murder cases recently, and tips from the community helped.
In 2019, two men were found guilty of the gang-related shooting of Derrick Johnson.
Johnson, 19, was discovered shot to death in a Pinson Street yard on Jan. 2, 2015. In June of 2021, the NPD made an arrest in the September 2015 murder of Emilio Sanchez-Martinez, who was found wounded on the porch of a Glenn Street home. He succumbed to a gunshot wound before he could identify his shooter.
In both cases, the NPD identified the killers partly with the help of people who came forward with information.
"People know what happened in these cases," Robinson said. "People have that information, but they're scared to come forward or don't want to for whatever reasons."
NPD offers an anonymous reporting option and, in many cases, a financial incentive is included in the form of reward money for information. Robinson urges reporting of even the most trivial details, because those may be the very ones that set investigators down the right road toward solving a case.
"Even if it's something you think might be inconsequential or insignificant, don't withhold anything you think we might consider important," he said. "If you're scared to say anything, you can remain anonymous, and we can still use the information."
The NPD unsolved murders database, which includes brief descriptions of each case and photos of the victims, is accessible on the department's main website at www.newnanpolice.com/unsolved_... .
Anyone with information on these cases is urged to reach out in the following ways:
• Submit an online tip at Crime Stoppers - Greater Atlanta: https://www.p3tips.com/tipform... .
• Call the Crime Stoppers - Greater Atlanta Tip Line at 404-577-TIPS (8477)
• Email unsolvedhomicide@cityofnewnan.org .
• Dial 911