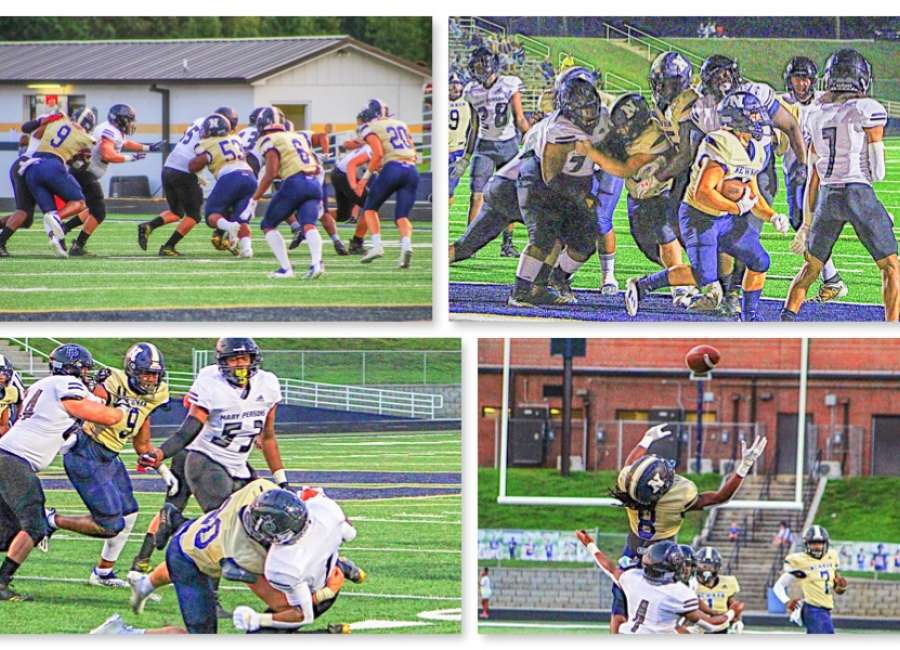 Last week, the Newnan Cougars held the lead through most of the game but let it slip away at the end. This week, against the Mary Persons Bulldogs, the Cougars led late and made it stand in their 39-32 victory at Drake Stadium Friday night.

It was a matchup between two historic programs. Mary Persons started high school football in 1928 and is currently the 18th winningest program in Georgia with 623 wins. Newnan began in 1901, and they are ranked 26th all time in Georgia with 569 wins.
Nick Owens scored two touchdowns for the Cougars in a game that started as a defensive slugfest. Talented Mary Persons tailback Duke Watson, who had run for 213 yards in their last game, scored on a 12-yard run to start the second quarter, which started the offensive onslaught. There were six overall lead changes in the game.
After a Cougar interception, Newnan took their first lead of the night when quarterback James Paige completed a 53-yard touchdown run on a designed quarterback draw. He broke a tackle just past mid-field, then cut towards the sideline and turned on the jets for a score.
Mary Persons came back with an 80-yard touchdown pass to retake the lead, as both teams had their offenses in high gear.
Paige found receiver Justyn Reid for an eight-yard touchdown just as the first half ended with Mary Persons up 19-17. The pass was a perfect back-shoulder through to Reid, who used his size to box out the defender for the score.
From there, Newnan began to seize control of the contest. They scored twice in the third quarter on running plays, one by Owens and another by John Austin Cochran.
Watson, the Bulldogs' dynamic back, did everything to keep Mary Persons in the game, scoring on a 58-yard run in the third quarter. He finished with 260 yards on 27 carries and four touchdowns.
His touchdown to start the fourth quarter tied the game at 32-32.
Owens scored the winning touch late in the fourth quarter. From the Bulldog 11-yard line, the Cougar offensive line opened a huge hole, and Owens made one tackler miss at the line of scrimmage and quickly walked into the endzone.
While Owens had two touchdowns, he also picked up several blocks in the backfield to help Paige get some extra time to pass.
With Mary Persons driving to tie potentially, the game took an eerie feeling from last week. On fourth down and 30 seconds remaining, the home-side lights went out.
Power was restored after a short delay, and the Bulldogs converted a first down on a Watson run. The Bulldogs threw a ball into the end zone for a game-tying score with one last effort, but Aundrae Carter sealed the game this time with an interception.
Photos by Kristy Rodgers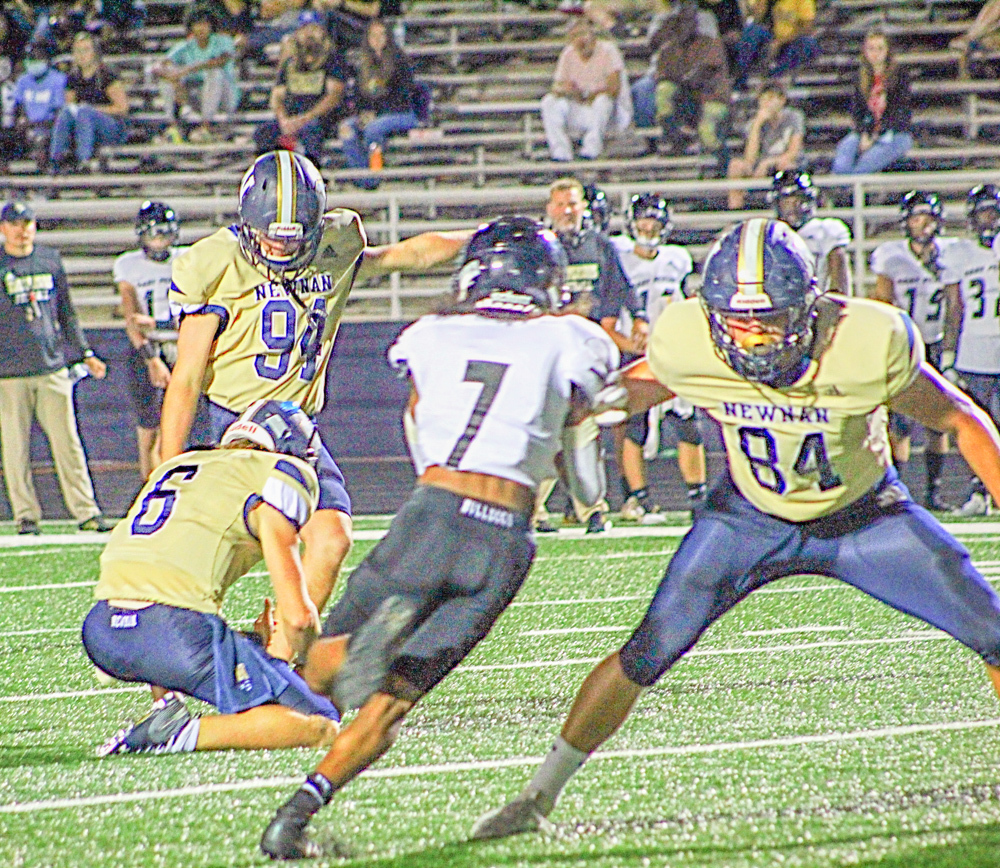 Ethan Devers (#94) is true on a 31-yard field goal from a Sawyer Barnett (#6) hold.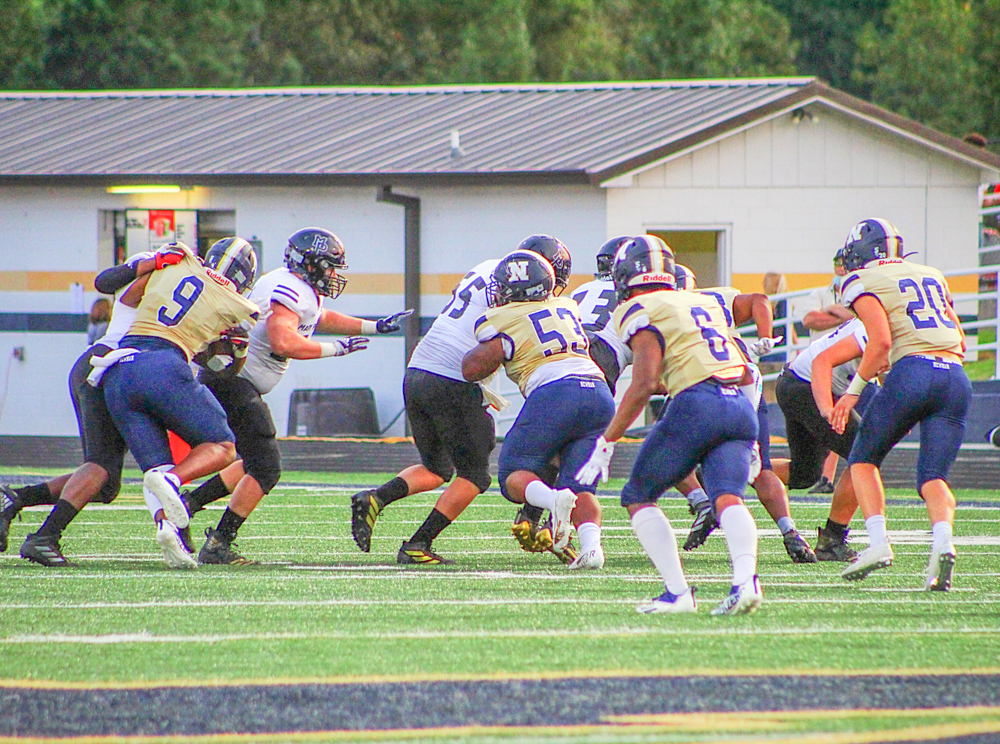 Newnan defense, including Michai Hill (#9), Jaracus McGill (#53), Tripp Slaton (#20) and Jaylen Geter (#6) got the stop they needed to win the game.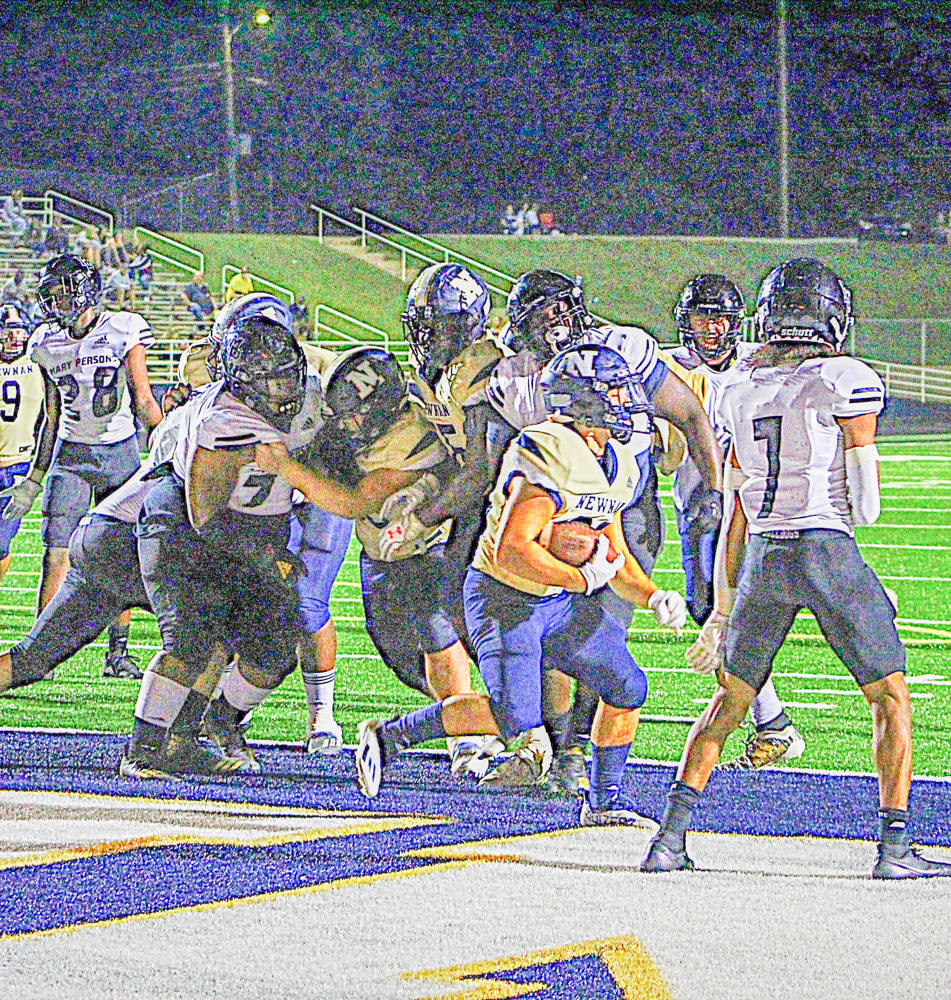 John Austin Cochran scores a third quarter touchdown for the Cougars.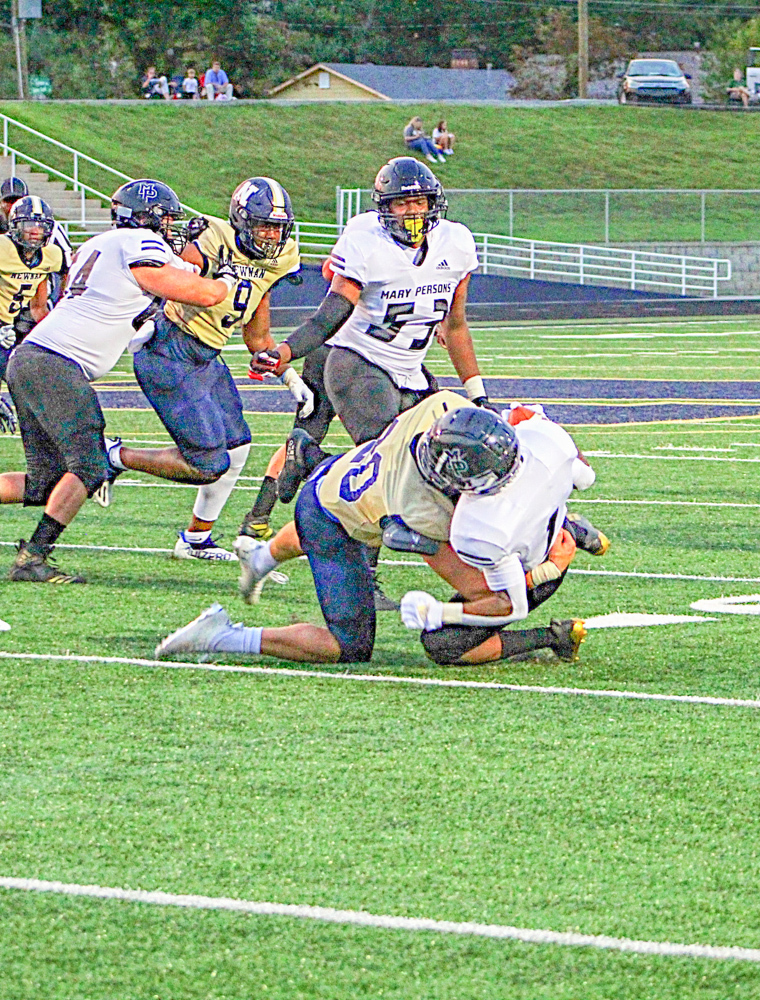 Newnan's Tripp Slaton (#20) puts a hard tackle on Mary Persons' Seth Davis (#1).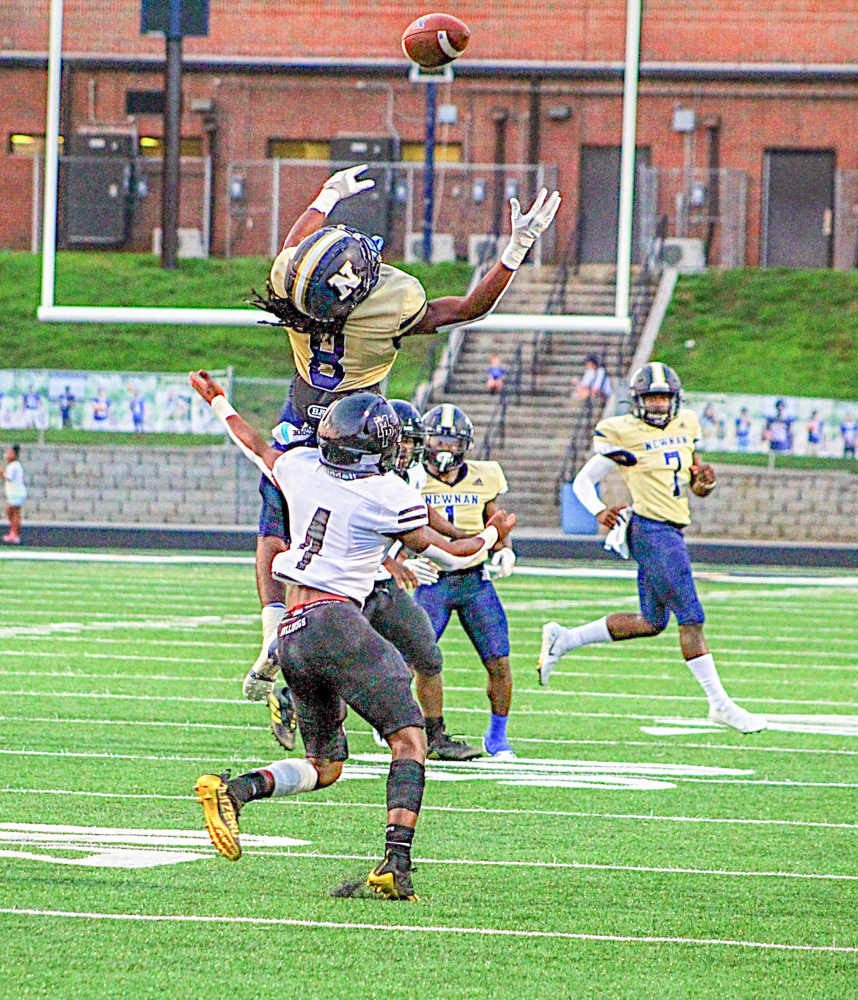 Johnathan Clark (#8) goes high for a James Paige pass (#7).