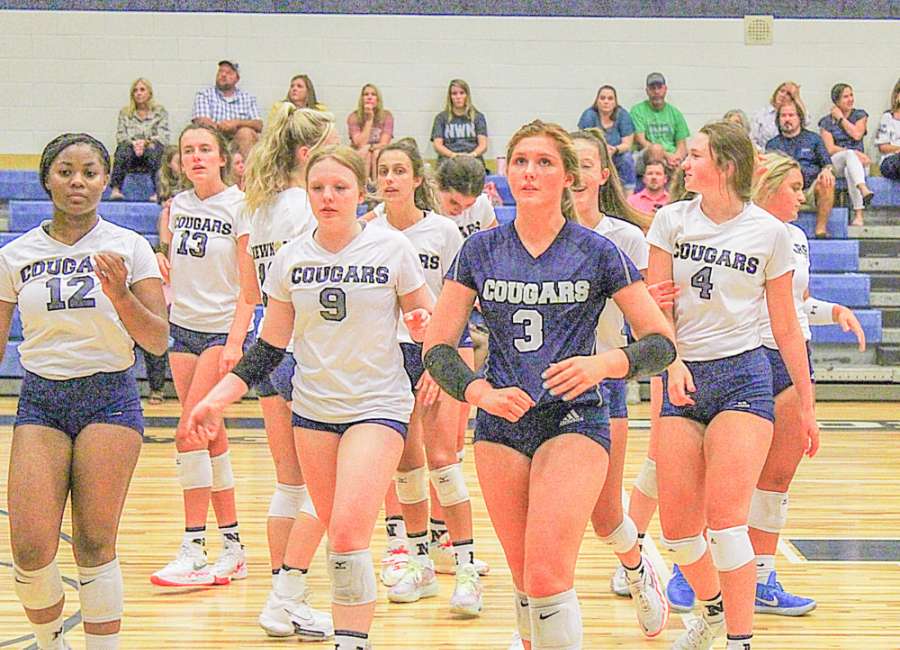 Two things were checked off the Newnan Lady Cougars volleyball team's to-do list Tuesday night.

They got a region win over the Campbell Lady Spartans in straight sets to remain at the top of the standings, and they got to celebrate the career of senior Ruthie Burnette.
Emma Flanagan led the team early. In the first match, she had a kill and a dig right on the Newnan logo to win consecutive points that gave the Lady Cougars a 6-5 lead.
Madelyn West ended the first set with a kill to give Newnan a 25-12 win.
Campbell dug deep in the second set and pushed the Lady Cougars more. With Newnan up 24-19, Caroline Counts sealed the win with a winner that was mishandled by the Lady Spartans frontline.
They clinched the match with a 25-13 third set that ended with a Hailey Holder ace. Overall, the Lady Cougars had 12 service aces in the match.
From the attack, West led Newnan with 16 kills while Mattie Lovett added 11.
On Monday, the Lady Cougars travel to East Coweta to play against the Lady Indians and Northgate in the Coweta Cup.

Photos by Kristy Rodgers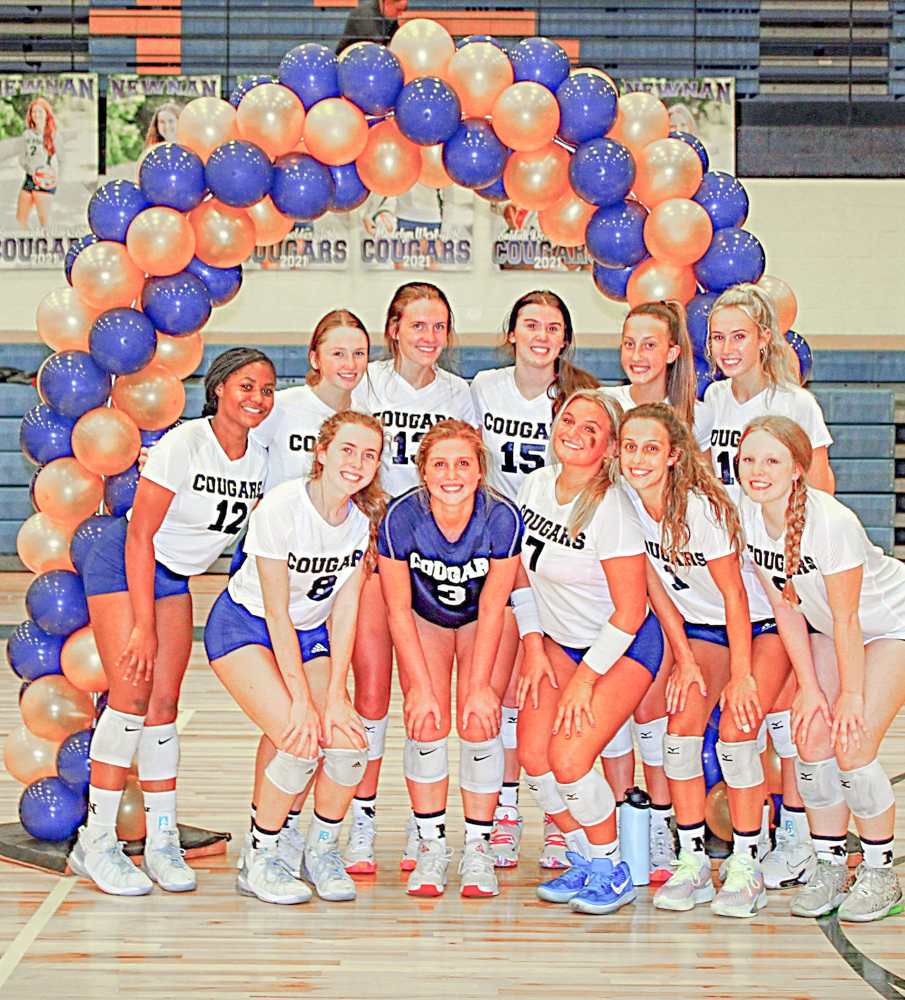 The Lady Cougars celebrated Senior night for Ruthie Burnette (Blue #3) with a region win over Campbell.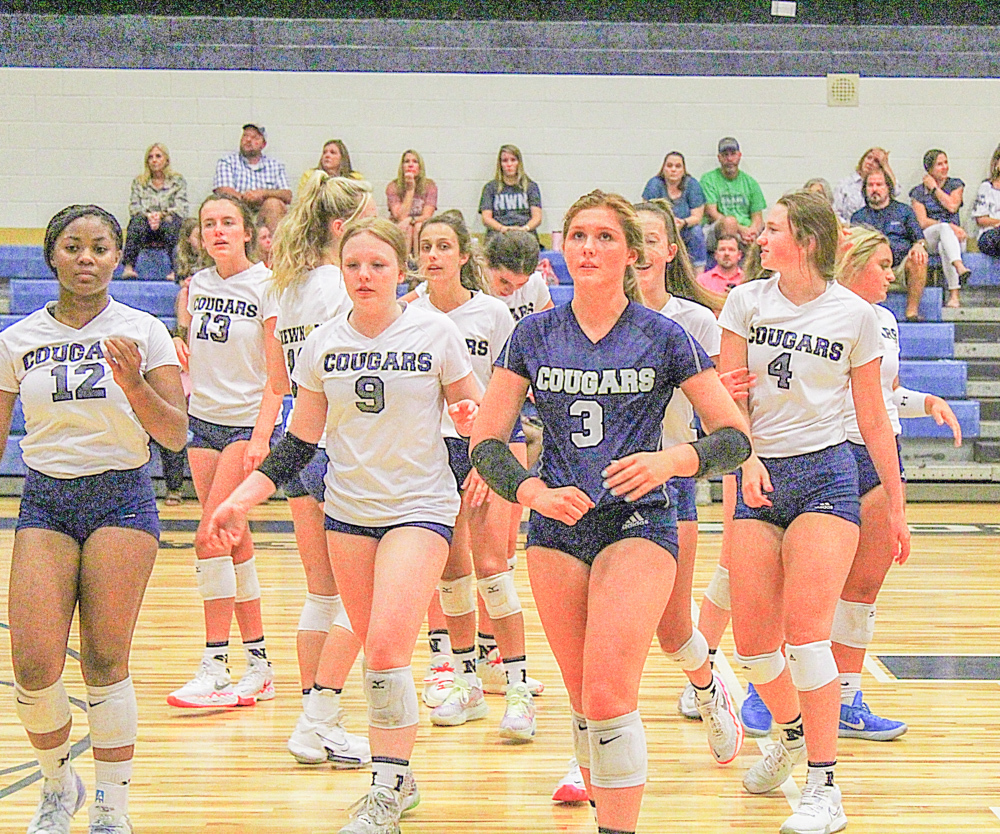 Newnan will face East Coweta and Northgate in the Coweta Cup on Monday.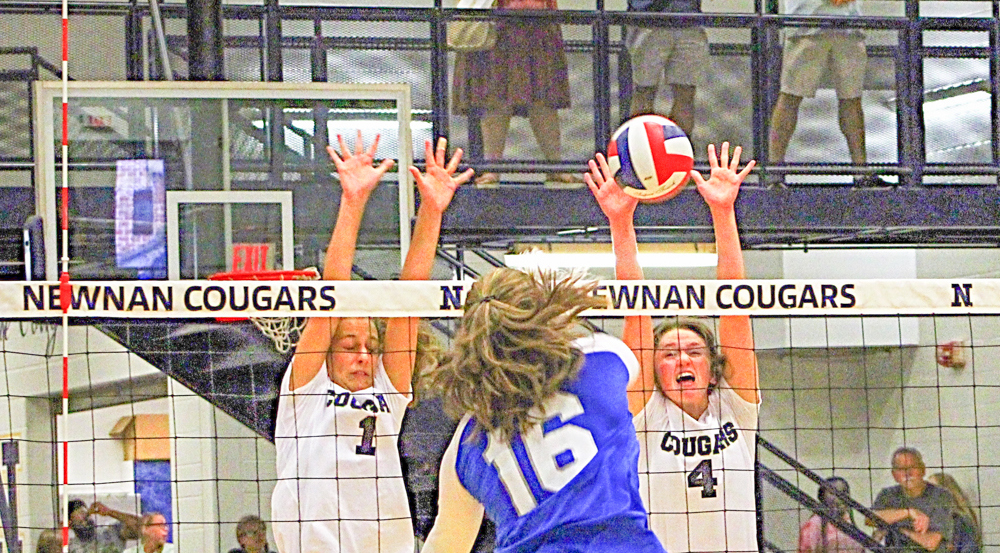 A clean block from Lady Cougars Emma Flanagan (#1) and Caroline Counts (#4)


Kaitlyn Pope (#8) has her sights on a kill.