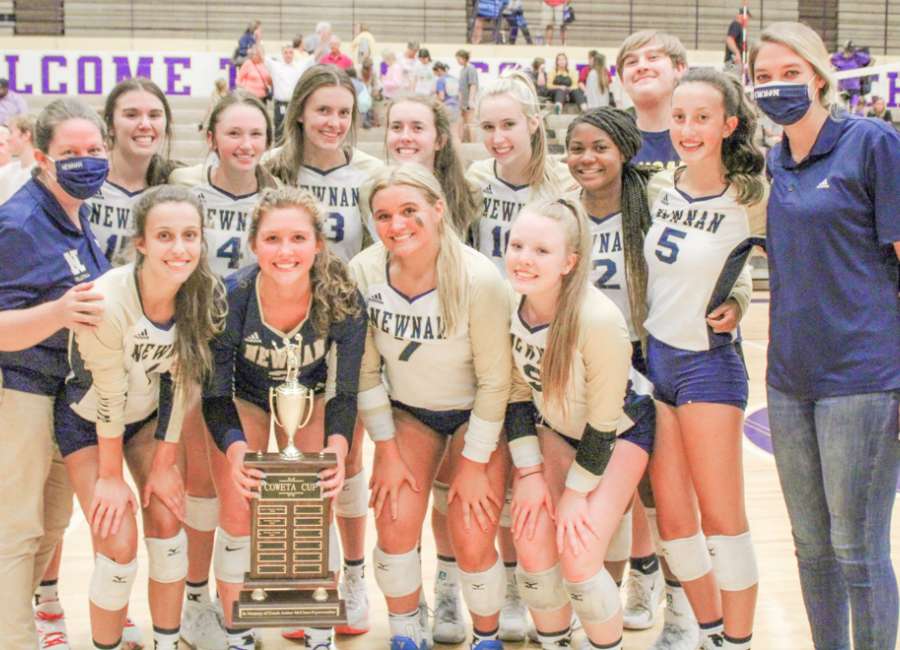 For the third year in a row, the Newnan Lady Cougars volleyball team claimed the Amber McClure-Fayerweather Coweta Cup.

The Cup is named in honor of the former East Coweta and Newnan Head Coach, who passed away in 2018. This years' championship was held at the John Thrower Gymnasium on the campus of East Coweta.
The championship came down to the final match of the night, Newnan against East Coweta. Vocal student sections and faithful supporters represented both schools.
In the first set, the Lady Cougars had a healthy lead of 17-11, but East Coweta completed a remarkable comeback to prevail 25-19. Even though they were in a hole, they were not done; they came back to tie the match up with a 25-19 win in the second set and completed the victory with a 15-11 in the tiebreaker.
Newnan Head Coach Janet Brown reflected on losing the lead in the first set and then coming back to win. She said, "They recovered very well. The struggle is to play our game instead of changing to what they are doing. That is what we have to get done. It took us a minute, but we finally got it."
To set up the finale, both teams defeated Northgate earlier in the evening. East Coweta had to rally from a set down as Northgate won the first 25-22.
In two highly competitive games, the Lady Cougars defeated Northgate 2-0 (26-24 and 25-20).
East Coweta will be back in action on Thursday at home against the McIntosh Lady Chiefs, one of the top teams in the state.
Next Thursday, Newnan will be back in action against Kendrick and Starr's Mill while Northgate has two region matches on Wednesday against Northside Columbus and Harris County.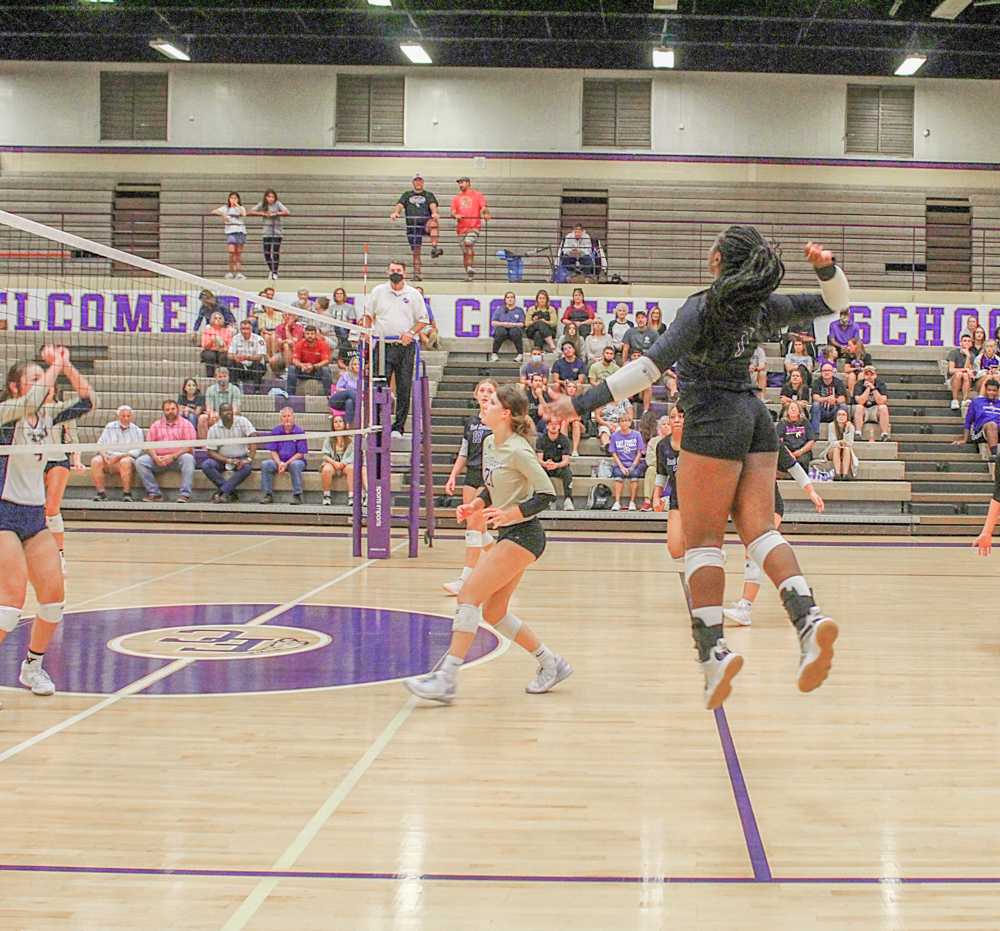 Lady Indian Kayleigh Dunn prepares for a cross-court winner against Newnan.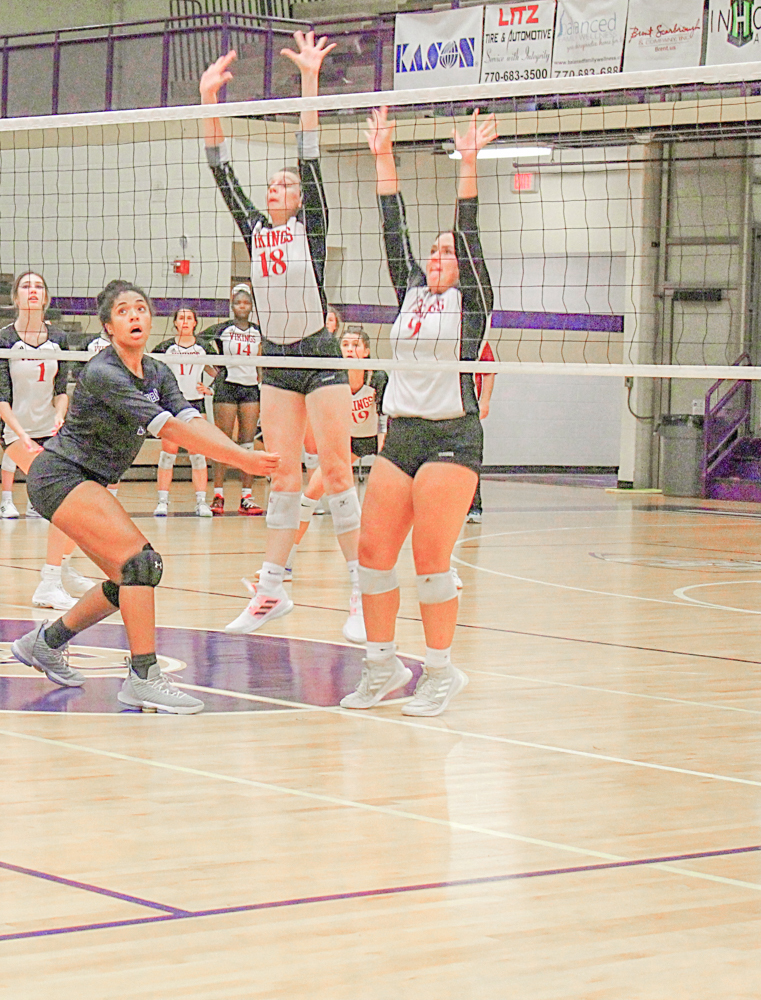 Ava Lavancha (#18) and Reagan Foles (#9) of Northgate prepares for a block as East Coweta's Afi Austin tracks the ball from her side of the net.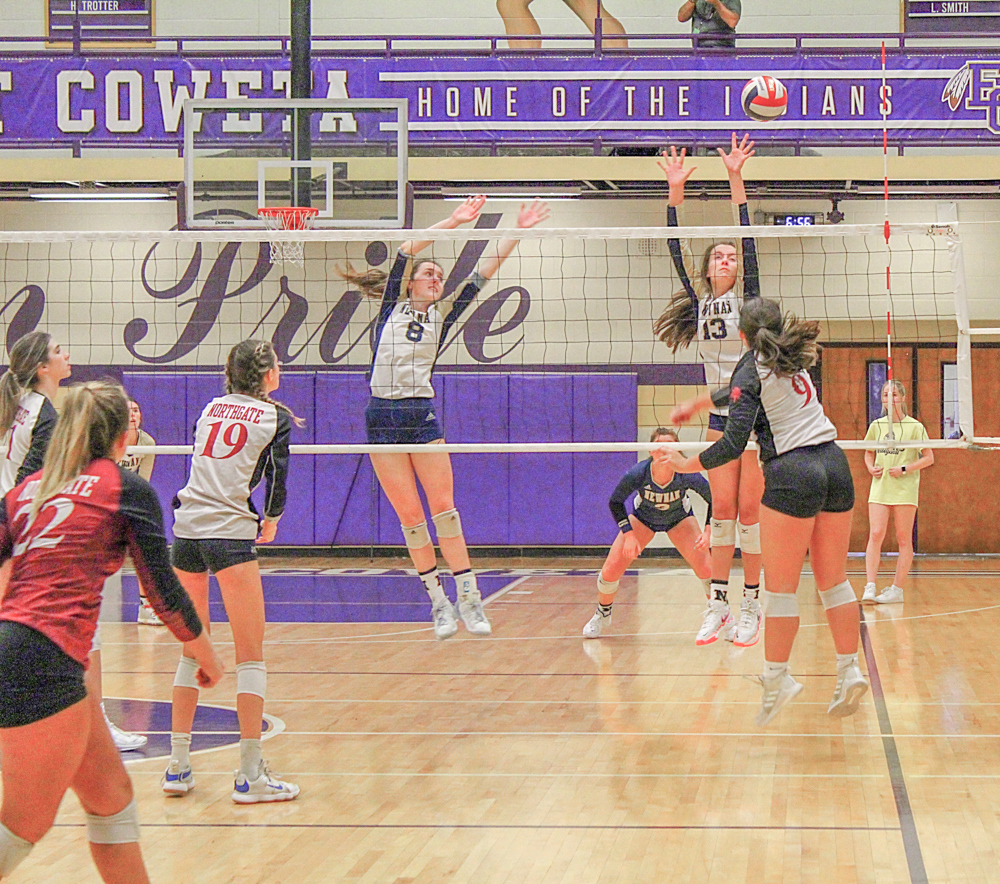 Northgate's Cora Sims (#9) hits a shot over the outstretched hand of Newnan's Madelyn West