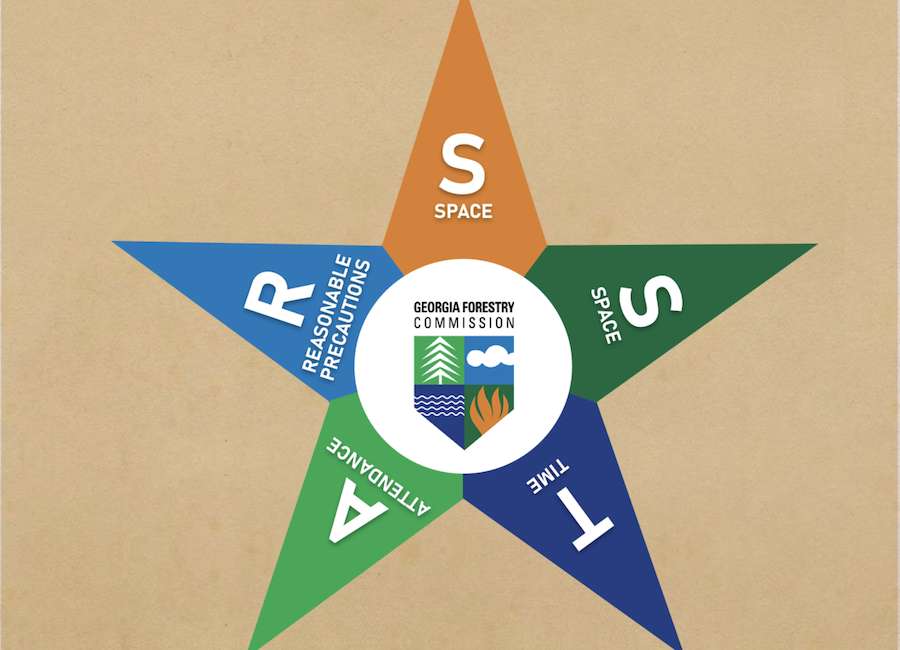 Burning season starts Oct. 1 with the end of the summer burn ban.
But this burning season will be quite different because of recent changes to state law.
The new law does away with the permit requirement for residential burring of vegetative debris. But that doesn't mean folks can just burn willy-nilly.
The law puts responsibility for the fire squarely on the person doing the burning and lays out multiple requirements for a safe burn.
The changes only apply to residential burning of hand-piled vegetative debris. Larger burns for land clearing and agriculture purposes still require a permit.
Residential burning is allowed from sunup to sundown, Oct. 1 to April 30, with five requirements.
The person doing the burn must stay with the burn at all times.
"There's no going in for sandwiches or to take a nap," said Terry Quigley, chief ranger for the Coweta unit, in a recent presentation to the Coweta County Board of Commissioners.
The person doing the burning must take "reasonable precautions" to prevent the fire from escaping.
Those can include having a water source on site, a man-made natural barrier to contain the fire, and hand tuns or fire-containing equipment on site such as a rake, shovel, hoe and the like. Reasonable care also means not burning when weather conditions aren't safe, such as times of high winds or when grass and other vegetation is very dry.
Fires cannot be any closer than 25 feet to the woodline or 50 feet to a structure. "A fence is a structure, a dog house is a structure, your storage shed is a structure," Quigley said.
With those setback requirements, some people may find it difficult to find an appropriate spot in their yard.
Under the permit system, if a fire got out of hand and forestry officials had to come help put the fire out, a person could be held financially liable for the cost of putting out the fire – if they didn't have a permit. Having a permit protects someone from liability.
Under the new system, it all comes down to following the safety regulations.
"If the fire gets out, I have to ask you these five questions when I show up," Quigley said. "We're going to be very lenient at first," he said.
The Coweta unit covers Coweta, south Fulton and Fayette counties. For the 2020-21 burn season, the unit issued over 21,000 burn permits – the most of any unit in the state.
Out of those 21,000 permits, there were only eight wildfires. "We'll take that average all year long," Quigley said.
The Georgia Forestry Commission is putting out the word and reminding those who burn to "Take Five" and follow the SSTAR formula: Space, Space, Time, Attendance, Reasonable Precautions.
"Spread the word to your friends – because there are 21,000 of you out there that need to know this," Quigley said.
For more information, visit www.gatrees.org or call the Coweta unit at 770-254-7217.