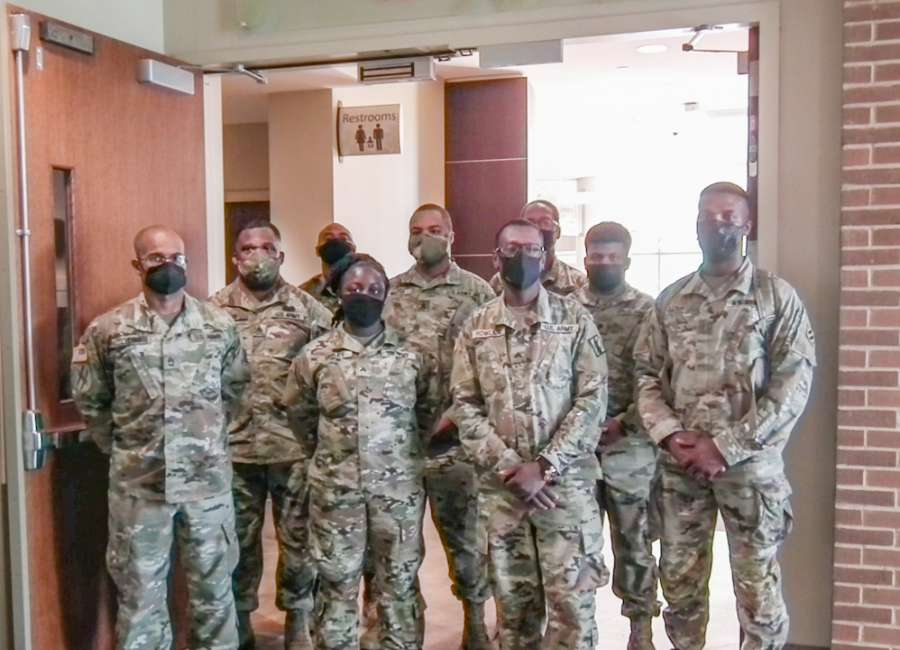 A total of 10 members of the Georgia National Guard have been deployed to Piedmont Newnan Hospital, it was announced Tuesday.

The soldiers will serve in a non-medical capacity and will remain at the hospital through Dec. 3.
"The fourth COVID-19 surge has put a strain on many hospitals, including Piedmont Newnan, as we continue to see high numbers of COVID-19 patients, largely unvaccinated and requiring a higher level of care," said Mike Robertson, Piedmont Newnan CEO, in a press release. "We welcome and appreciate the support of the Georgia National Guard so that we can continue to provide safe, patient-centered care to the community."
The National Guard soldiers will assist in areas throughout the hospital, primarily in the areas of patient transport, pharmacy, dietary guidance, the emergency department and as safety sitters for patients.
"I am honored to work alongside medical teams to fight the battle against the COVID virus and champion my community," said Reginald Lyons, Georgia National Guard. "I'm always grateful to serve my community in which I live and love, and it's the main reason I joined the Georgia National Guard."
Late last month, Piedmont Newnan Hospital requested combat medics to serve in the hospital, to assist with the high numbers of patients. However, in a press conference held not much later, Gov. Brian Kemp said the amount of medically trained National Guard members that can be deployed is limited.
Back in late August, Kemp announced a total of 180 National Guard members were deployed to 10 hospitals across the state — Southeast Georgia Health System in Brunswick, Northeast Georgia Medical Center in Gainesville, Wellstar Kennestone in Marietta, Piedmont Henry in Stockbridge, Phoebe Putney in Albany, Memorial Health University Medical Center in Savannah, Navicent Health in Macon, Grady Hospital in Atlanta, Piedmont Fayette in Fayetteville and Houston Medical Center in Warner Robins.
Around that time, Mike Robertson stated that the hospital has averaged 128 percent over their bed capacity, which has put a strain on their staff, equipment and resources.
In addition, the intensive care unit and the emergency department continued to remain full and at bed capacity, and the emergency department has seen a 10 percent increase in patient volume compared to previous surges, which created longer wait times and a large number of patient holds in the emergency department.
On Tuesday afternoon, the Georgia Coordinating Center reported that the emergency department at Piedmont Newnan Hospital was "severely overcrowded" and was in total diversion, meaning they were unable to accept EMS patients at that time, according to the GCC website. The hospital has paused elective surgeries in an effort to better serve COVID-19 patients.