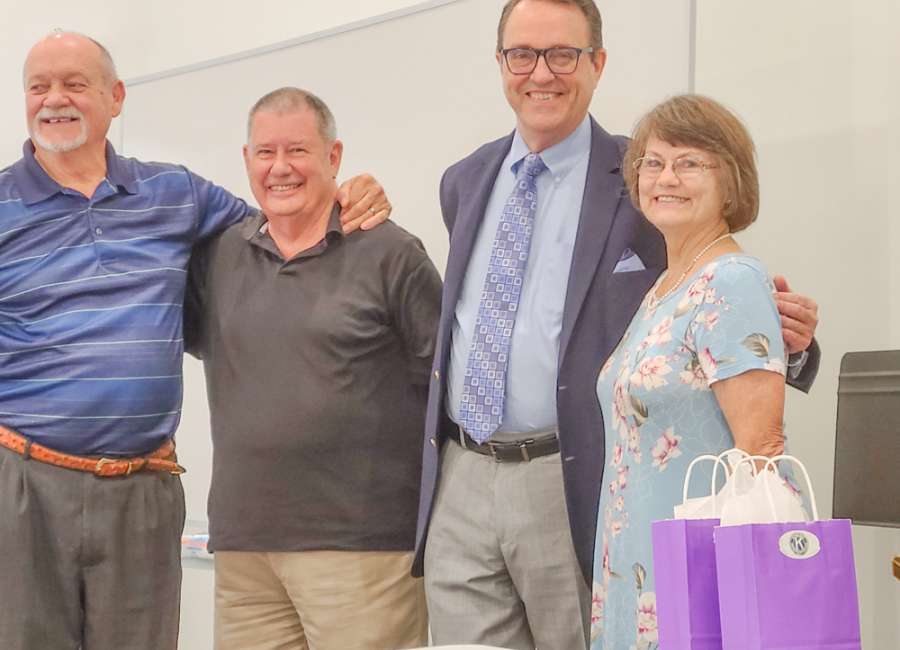 Ken Double, organist of "Mighty Mo'' at the Fox Theatre, recently spoke to the Kiwanis Club of Coweta County at a meeting held at First United Methodist Church.
Double spoke about the history of the Fox and of the organ.
Bob McKoon introduced Double and another fellow organist and pianist, John McCall, who entertained the club by playing on the piano and accompanying the singing of "America the Beautiful" and "Happy (90th) Birthday" to Mary Ben Christiansen, who recalled memories of attending the Fox as a young girl.