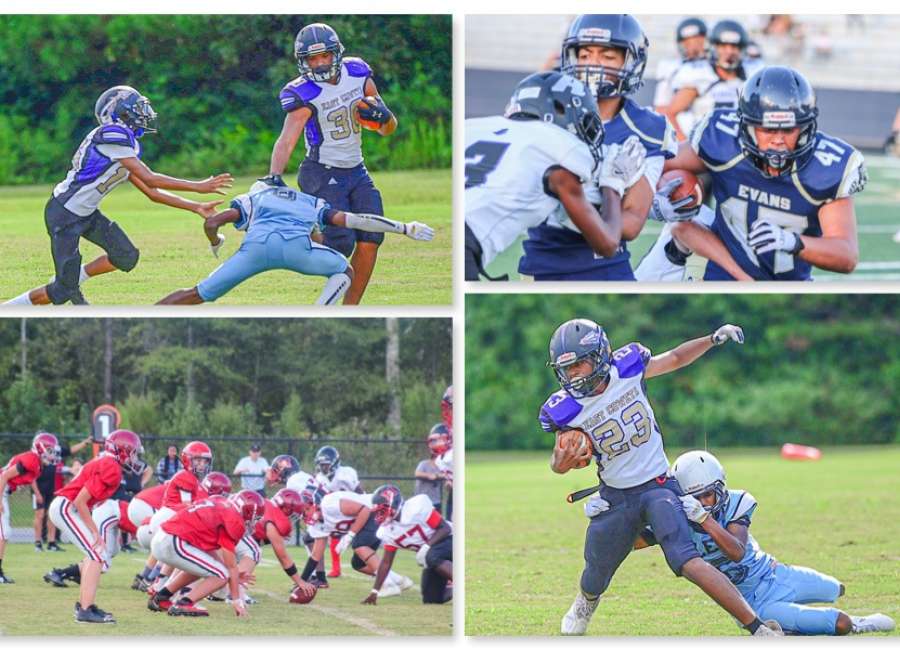 The Middle School football for the Coweta County Middle School Athletic League kicked off Wednesday with three games on the slate.

Included was the inaugural game for the Blake Bass Bulldogs, who hosted Madras.
It was a rude awakening for the Bulldogs, as the Madras Eagles defeated them 46-0. Malik Dixon scored a 75-yard touchdown on the opening kickoff, and Madras rolled from there.
Jet Clark, Ta'Darrion Turner, Ridge Harper, Dylan Barber and Braelin Crump all scored touchdowns for Madras.
Cade Whitman, Raymond Vargas, Will Chapman, Keaton Stigall, Jamal Forester and Walker Johnson led the Eagle's defense. Crump also added an interception.
The East Coweta Indians used a decisive running game to defeat Lee Middle 16-8. Terrance Webster and Javaury Bryant combined for 101 yards rushing. Webster scored the two touchdowns.
Webster was a force on defense, too. He had five tackles and a forced fumble. Isaiah Alford, James Starr and Lathan Gibby also had big games for the Indians.
At Drake Stadium, the Evans Cougars got an early safety and added a late touchdown, and relied on their defense for the 8-0 shut out of Arnall.
Smokey Road Middle had the first week off.
Next Wednesday, Lee travels to Blake Bass, Madras goes to East Coweta, and Evans travels to Smokey Road. All games are at 4:45 p.m.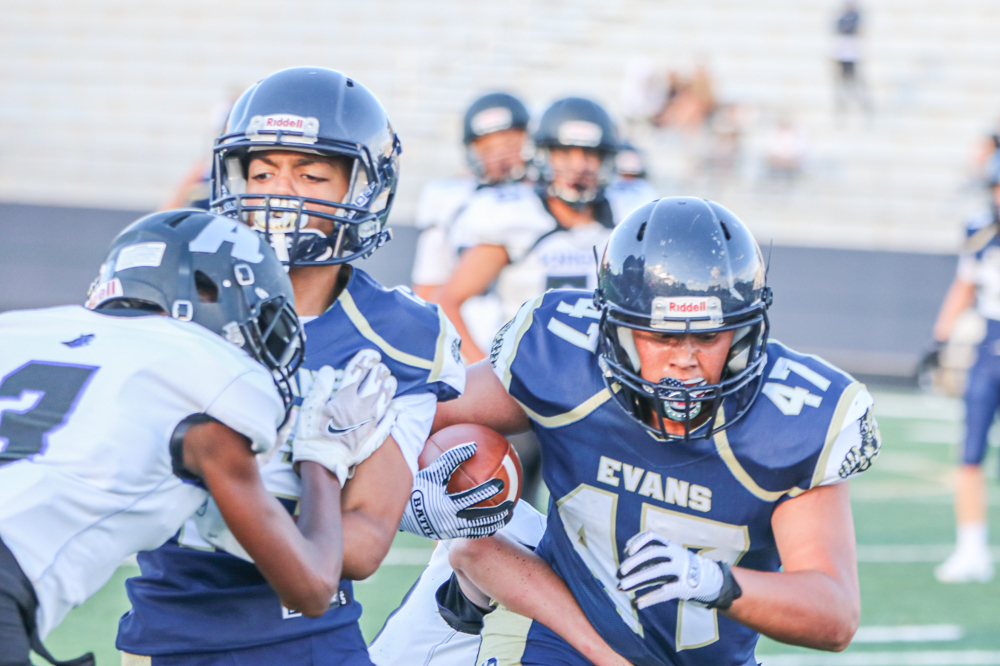 Evans Middle Schools' Jaxon White (#47) runs to the inside of his blocker against Arnall. (Photo by Greg Keith)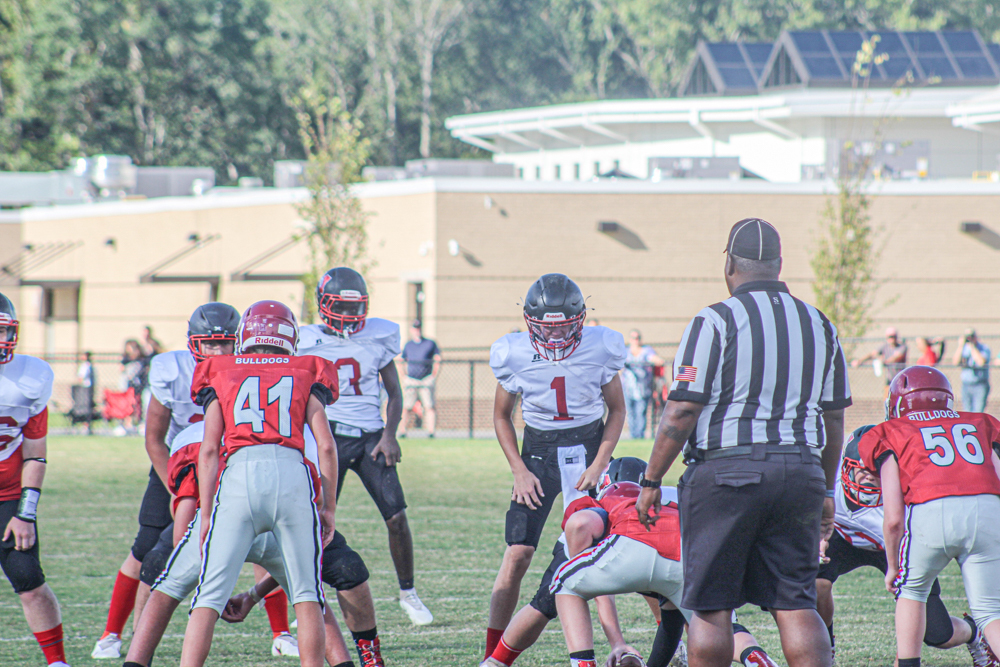 Madras quarterback Dylan Barber (#1) had a 40-yard touchdown run while Ta'Darrion Turner (#3) added a 60-yarder.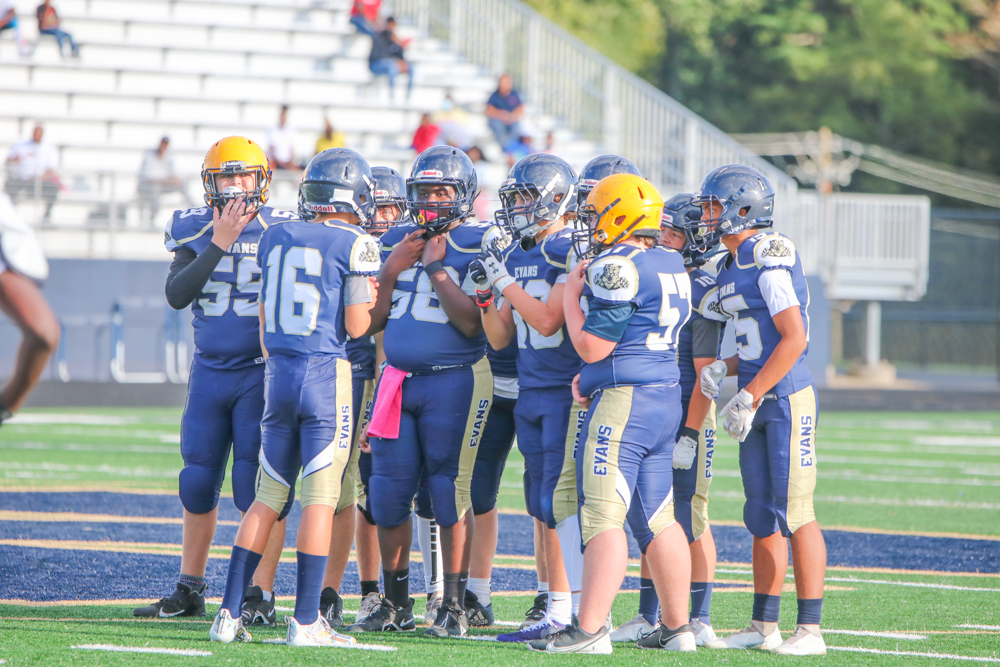 Evans quarterback Brodie Campbell (#16) leads the huddle in their 8-0 win over Arnall. (Photo by Greg Keith)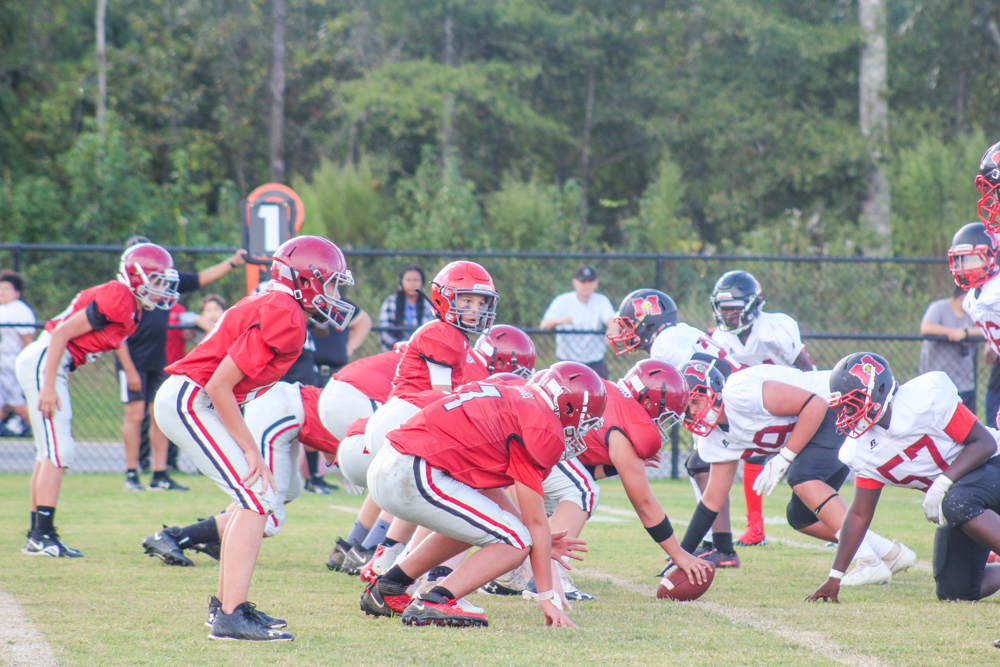 It was the first-ever middle school football game for the Blake Bass Bulldogs.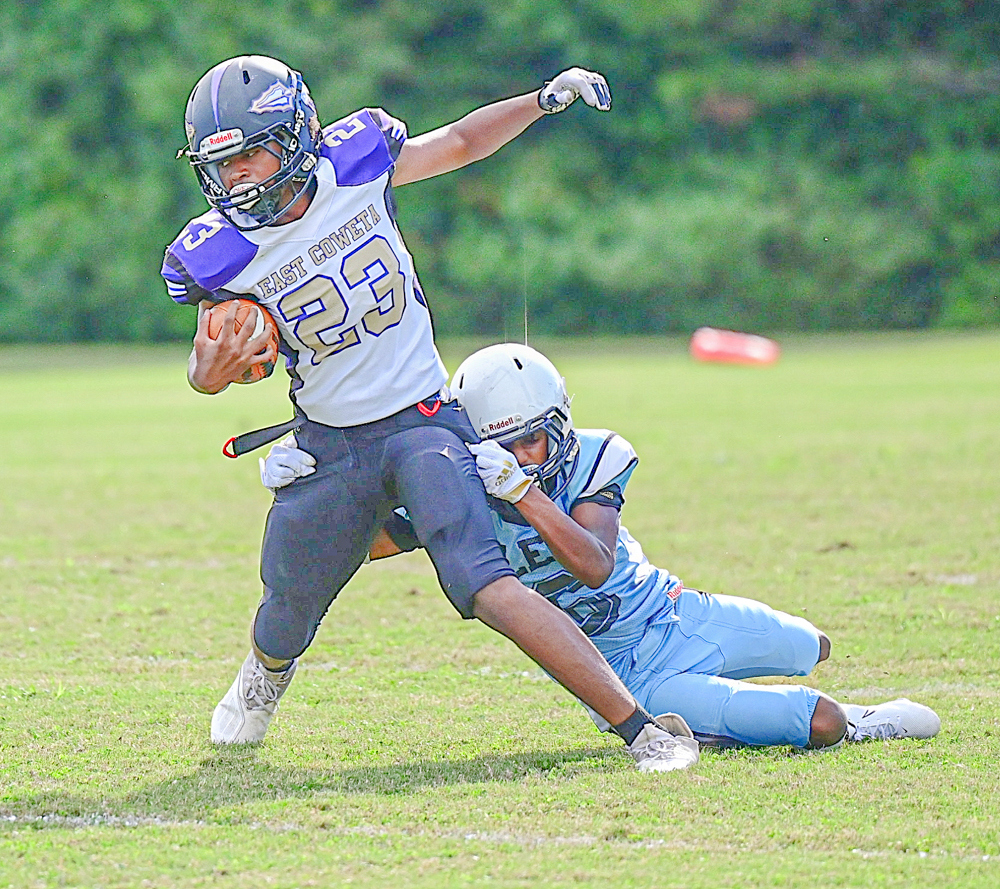 The Indians have a powerful combination in the backfield with Webster and Javaury Bryant (#23). (Photo by Jim Nigrelli)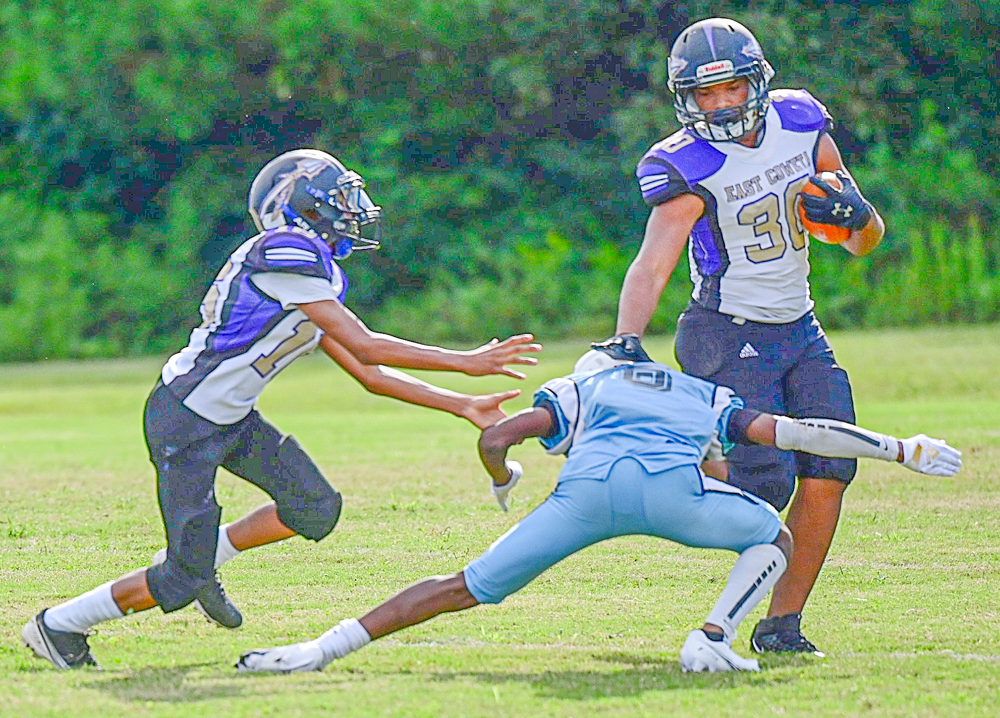 Terrance Webster (#30) overpowers a defender. He had 65 yards on 14 carries and two touchdowns for East Coweta. (Photo by Jim Nigrelli)