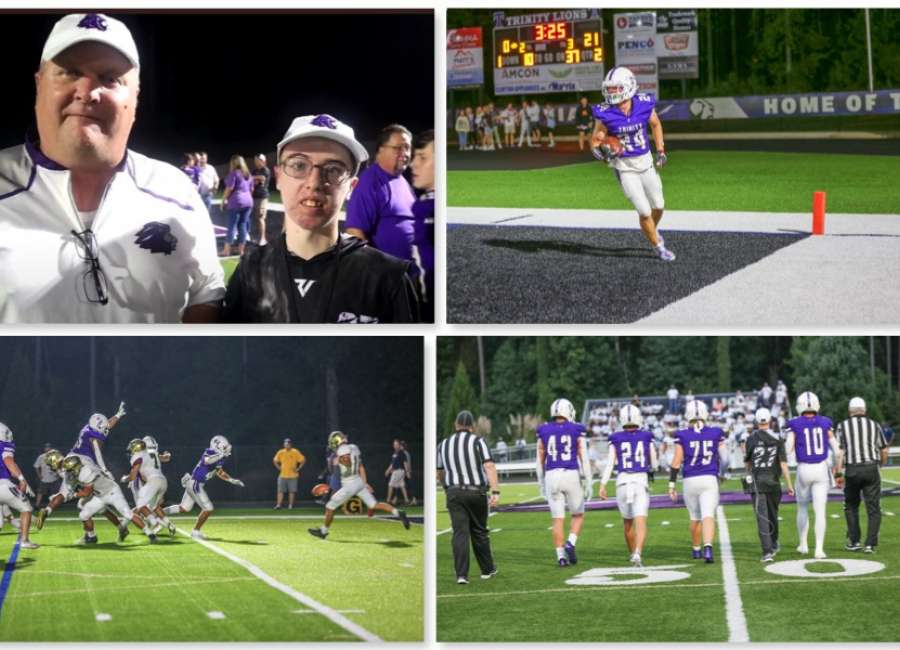 By Arvon Bacon

Friday night at Trinity Christian, homecoming kings and queens were crowned, and alumni returned home to reminisce about days gone by.

On the football field, it was business as usual. The Lions remained unbeaten with a 51-0 victory over the Landmark Christian War Eagles, but that was all overshadowed by one young man, Dustin Pierce.
Pierce has battled health issues his whole life. He fulfilled an opportunity of a lifetime on Friday when he spent the entire day with the Lions. He took part in the team devotional, pregame pep rally, and the traditional Lion Walk.
He said after the game, "I enjoyed the game, it was nice being out there, it's a whole other level when you're down on the field; I'm rooting for this team all the way."
Lions running back Dominick Cosper had a memorable night of his own. He had another big-time performance in front of family that traveled into town to see him perform.
He had 179 yards on 11 carries and three touchdowns, giving him a total of 15 touchdowns on the season.
Running back mate Tyson Wall found his way into the end zone Friday night as well on a 2-yard run.
The Lions defense pitched their first shutout of the season. They corralled the War Eagles offense by dominating the line of scrimmage. Nose tackle Cam Mathews had three tackles for loss and was a key to the game plan.
"When you have a guy who's right over the ball that causes the problems that he causes, it's invaluable. I'm sure he's a guy that makes teams that go under center and gun want to stay in the gun; they don't want to deal with him," said Lions Head Coach Kenny Dallas.
The Lions also won the turnover battle; Josh Dallas and Jimbo Batchelor both had interceptions. But Coach Dallas also pointed out the two blocked punts by Ryan Earl.
"People think the biggest factor in winning and losing is rushing yards or turnovers, but according to NFL studies — the number one factor is if you get a punt block — it's a big momentum thing," Dallas said.
Quarterback David Dallas had another stellar performance; he completed 13-of-20 for 187 yards and two touchdowns, both to Bryce Wilcox. Cosper was the top receiver with five catches for 46 yards.
On the second touchdown pass to Wilcox, Josh Dallas executed a perfect fake to Aaron Gates that both defenders bit on, allowing Wilcox to run free for the 38-yard score.
The Lions have a week off to prepare for their next opponent, the Eagles Landing Christian Academy Chargers on Oct. 1.

Photos by Jami Thompson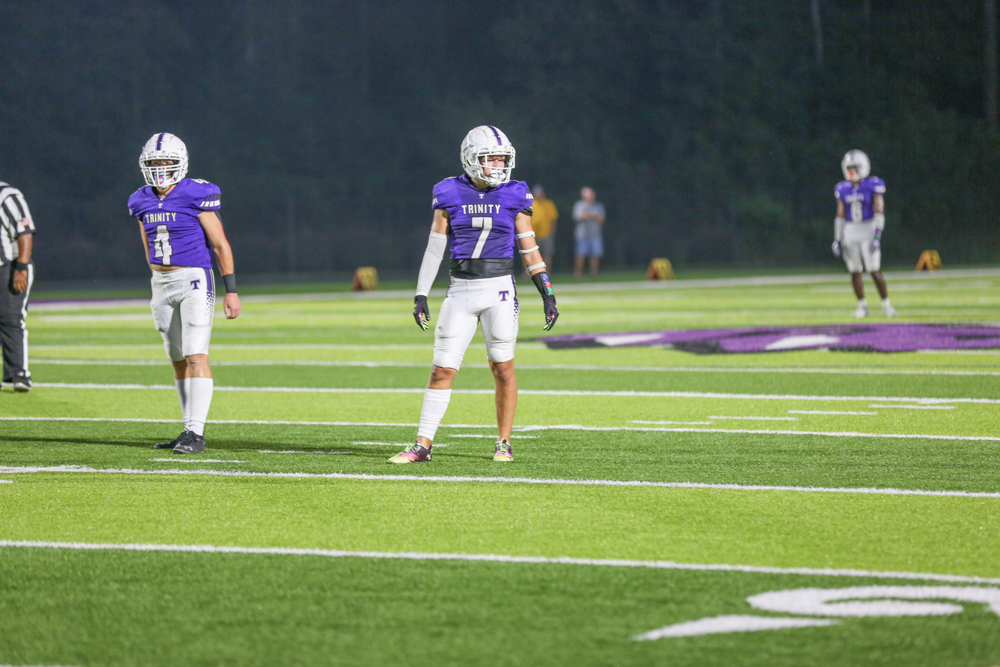 Tyson Wall (#7) scored the Lions' first touchdown on the night.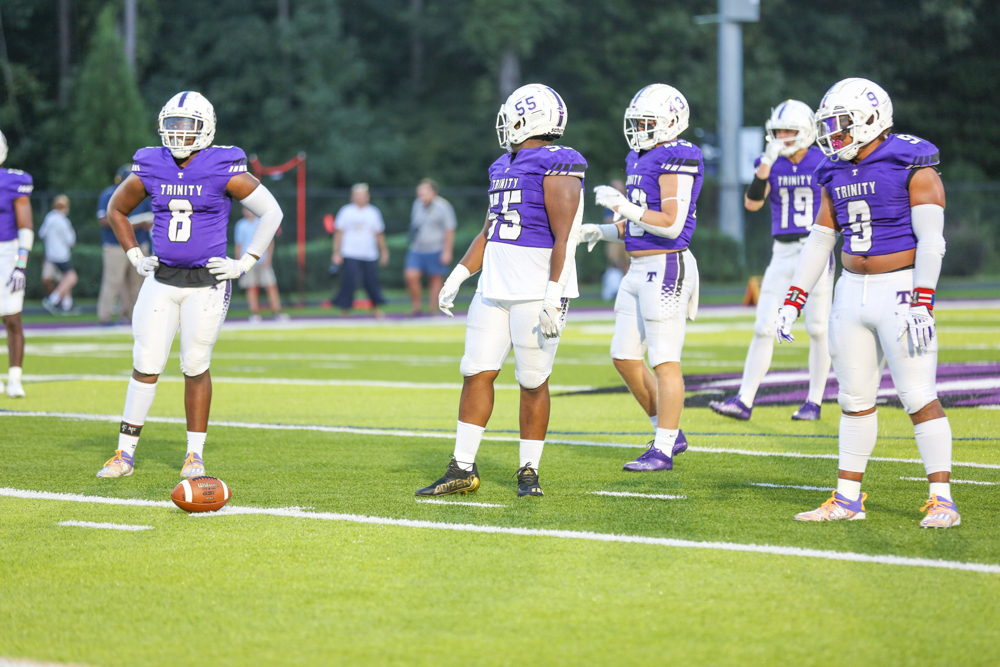 The Lions defensive earned its first shutout of the season.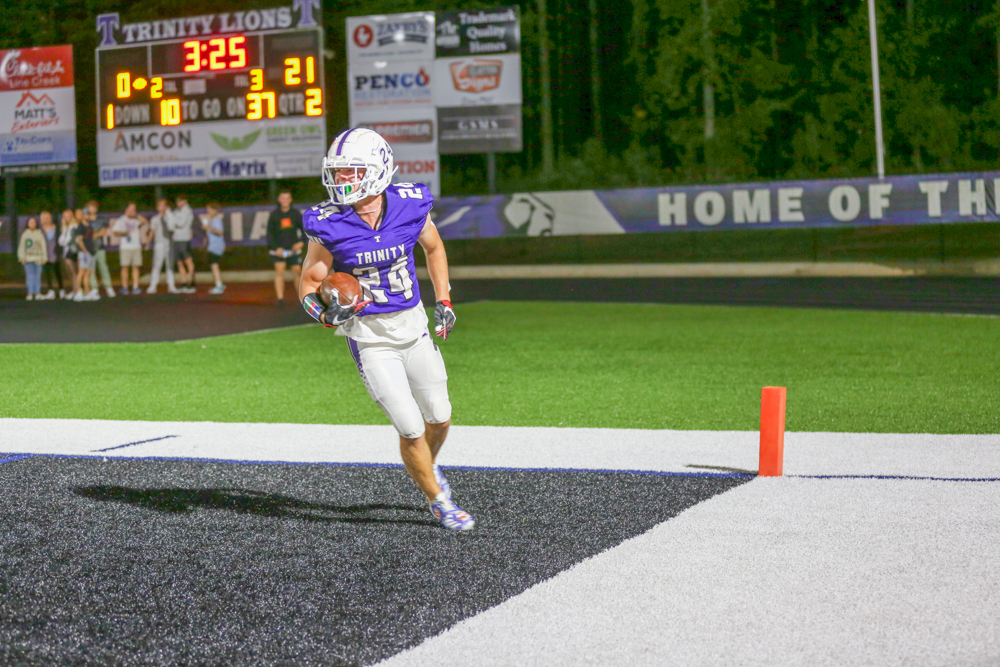 Bryce Wilcox (#24) after his 38-yard touchdown pass from David Dallas.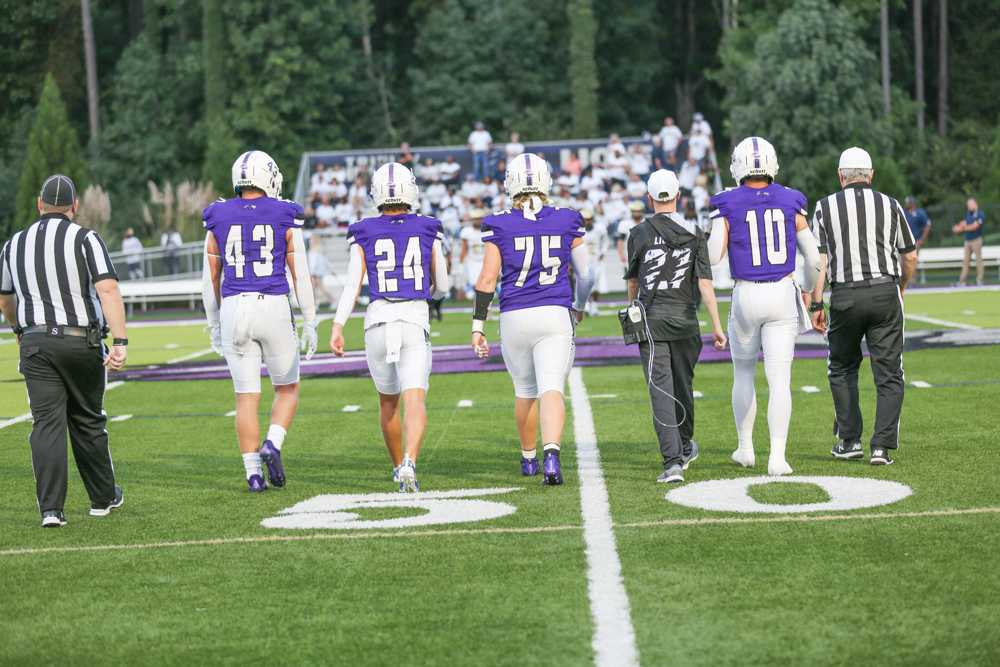 Captains for Trinity Christian included Christian Hanson (#43), Bryce Wilcox (#24), Max Gosdin (#75), Dustin Pierce and David Dallas (#10).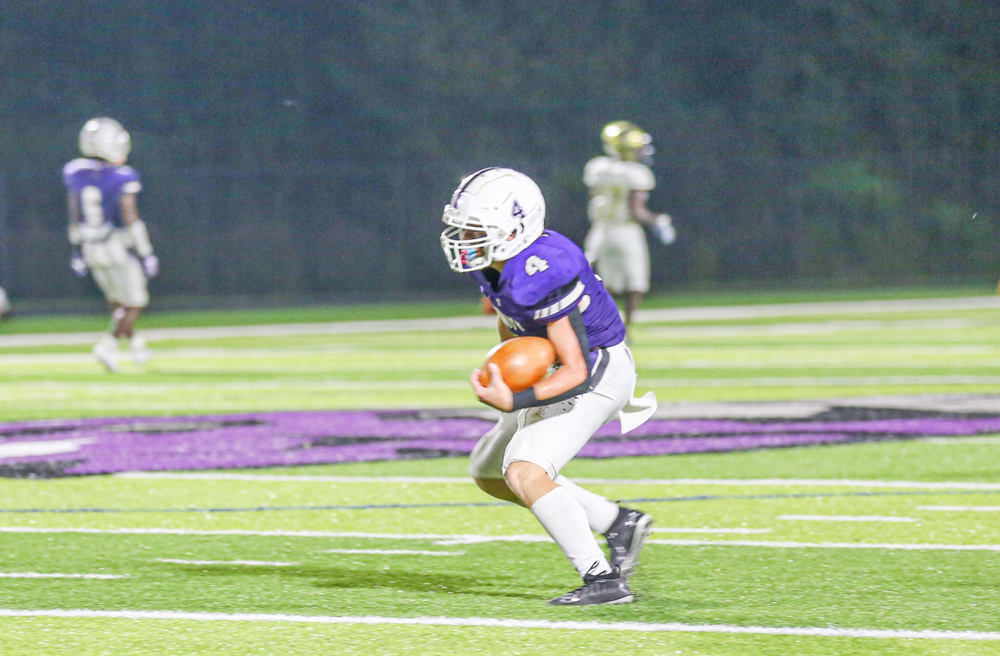 Jimbo Batchelor (#4) had one of the Lions' two interceptions.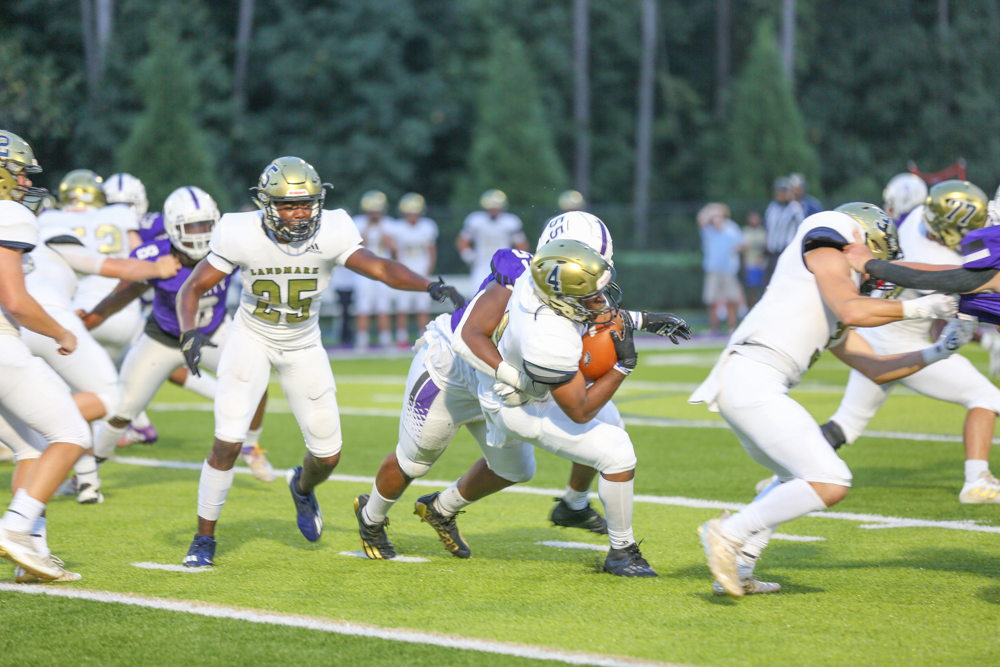 Cameron Matthews (#55) caused havoc all night on the Landmark Christian offensive line.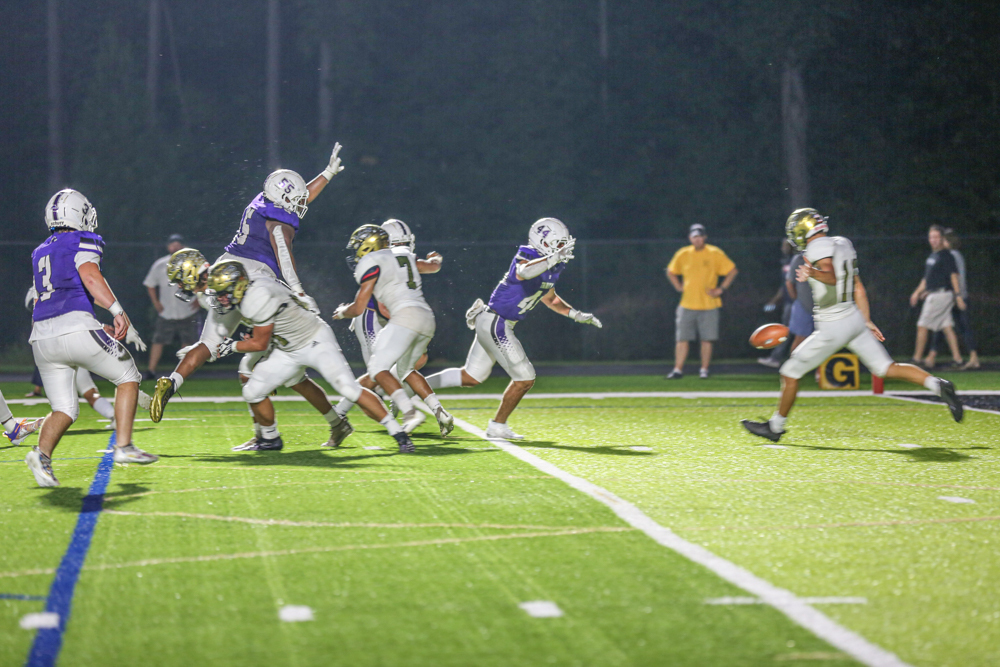 Ryan Earl (#44) had two punt blocks to fuel the Lions.