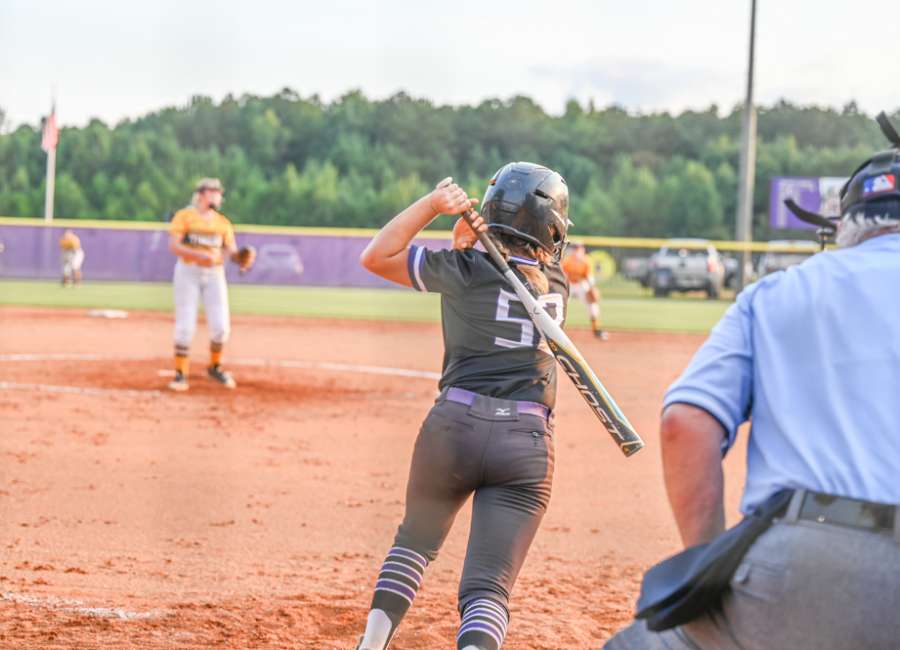 Trinity Christian Lady Lions participated in a three-team round-robin event at East Coweta on Friday night.

In a return to the field where she spent her high school career, Lady Lions Head Coach Katey Lynch and her young team defeated the Troup County Lady Tigers 9-8 for their sixth win of the season.
It was the Lady Lions' second consecutive contest won by a score of 9-8. The game was not without its anxious moments.
The Lady Lions took the early lead in the first when Makayla Callander and Ambry Lucas scored on a Troup County error. The Lady Tigers scratched their way back into the game with two runs of their own in the bottom of the inning.
Later in the game, Lucas and Kayden Harrison drove in runs to put the Lady Lions back ahead.
From there, Caycie Cutright took over the game, she hit two two-run homers to center field, and the lead seemed safe at 9-5 going to the bottom of the seventh.
That is when things got interesting. After a Troup County homerun and a catcher's interference call, Troup County brought the winning run to the plate with two outs.
Cutright, who was also pitching, induced a ground ball to Avery Lucchesi to end the game and complete the victory. She pitched a complete game to earn the win.
Kaylee Croft, Callander, Cutright and Harrison all had two hits for the Lady Lions.
Later in the evening, the Lady Lions lost to the defending state champion, the East Coweta Lady Indians. Trinity Christian finished the evening with a 6-4 record.
To show the level of improvement the Lady Lions have seen this year, they have eclipsed last year's win total with almost half of a season remaining. Also, this was the second time they had faced Troup County. They had lost to them earlier in the season 6-3.
Trinity Christian has a busy week ahead with home games against Heritage on Wednesday and Whitefield Academy on Thursday. Both start at 4 p.m.