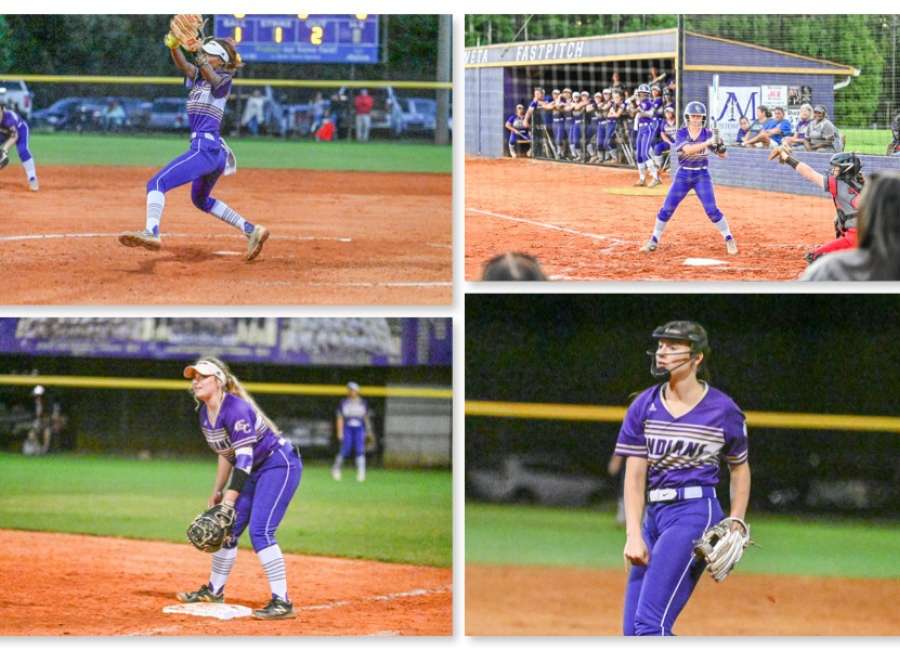 With the softball season ready to wind down, the East Coweta Lady Indians are in preparation mode for the state playoffs.
For Head Coach Franklin DeLoach, each regular-season game is the opportunity to build the right combination to defend their state championship.

The Lady Indians hosted the Pike County Lady Pirates (12-3) Wednesday night. East Coweta won 7-0 in a performance that included great pitching, timely hitting and stellar defense.
The game was another chance for East Coweta to get the right pieces in the right places. This all leads to the state playoffs in Columbus for the top eight teams at the end of October.
The road ahead includes some of the top teams in Class 7A. A Region 2-7A championship for the Lady Indians would create a two-step path to the state tournament.
Step one would be the fourth seed from Region 4, which would come from a group including Harrison, Walton or North Cobb. The next round would be from a group from Region 6 or Region 8. The potential opponents could include South Forsyth, Denmark, Mountain View or Mill Creek.
A region championship for the Lady Eagles would mean both of those rounds would be at home.
With the map ahead still fuzzy, Wednesday was all about getting better, and the Lady Indians succeeded at that.
Jaliyah Holmes pitched six scoreless innings to earn the victory. Her performance included 13 strikeouts. Hannah Stubbs pitched a perfect seventh inning.
Overall, the Lady Indians pitching staff has not allowed a run in 41 innings or an entire month.
Pike County had a good start, their first two batters got a hit, but Holmes struck out the side from there to prevent an early run for the Lady Pirates.
The Lady Indians offense found its rhythm in the bottom of the second. Kip Heggood and Karlie Gutierrez opened the inning with hits. From there, Madisyn Weathers, Mallory Lumpkins, Madison Duffel, Holmes and Emma Elrod drove in runs to take a 6-0 lead.
Ava Brooke Strickland drove in the final East Coweta run in the fourth on a double.
The game also included great defense, including a Lumpkins catch against the left-field fence to end the game.
The win improved the Lady Indians record to 14-1 on the season.
They have a game on Monday that has been rescheduled multiple times against their county rival, the Newnan Lady Cougars. That game will be for the top spot in the regular-season standings.

Photos by Tammy McCracken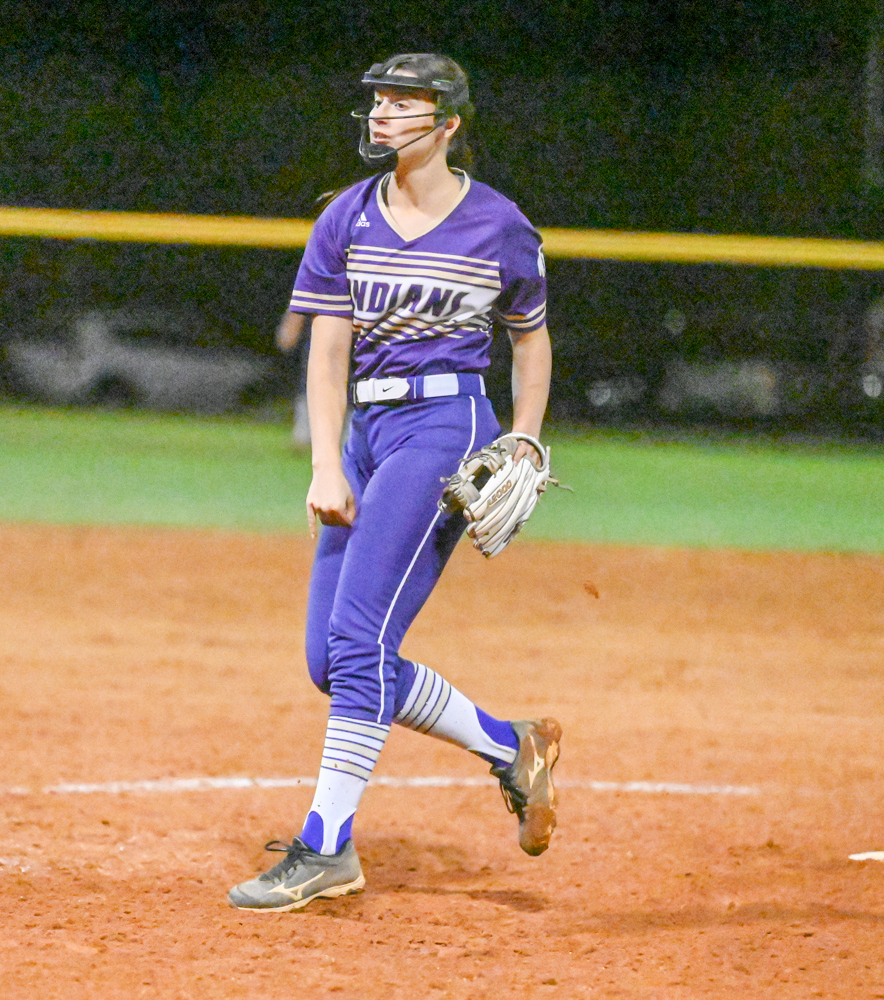 Hannah Stubbs closed the game out with a perfect seventh inning.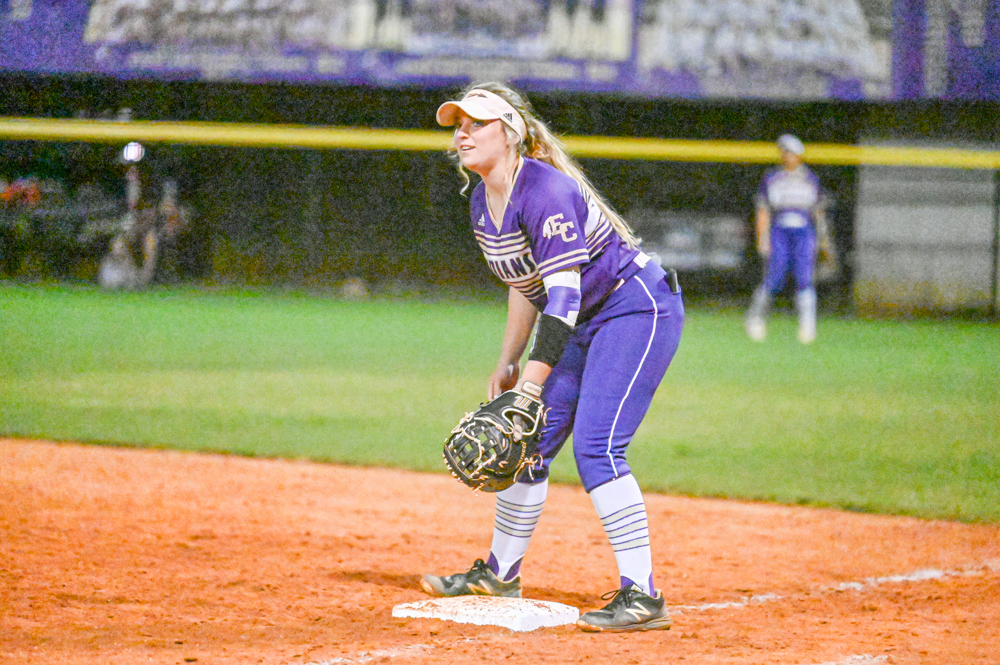 Shallyn Olszowy played some first base late in the game.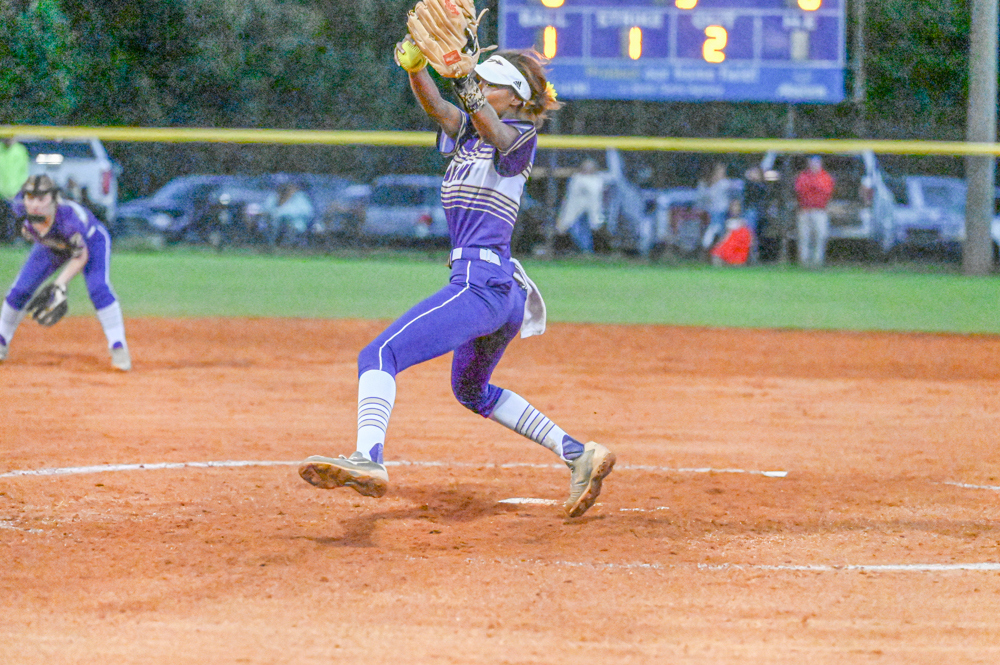 Jaliyah Holmes had 13 strikeouts in six innings for the Lady Indians.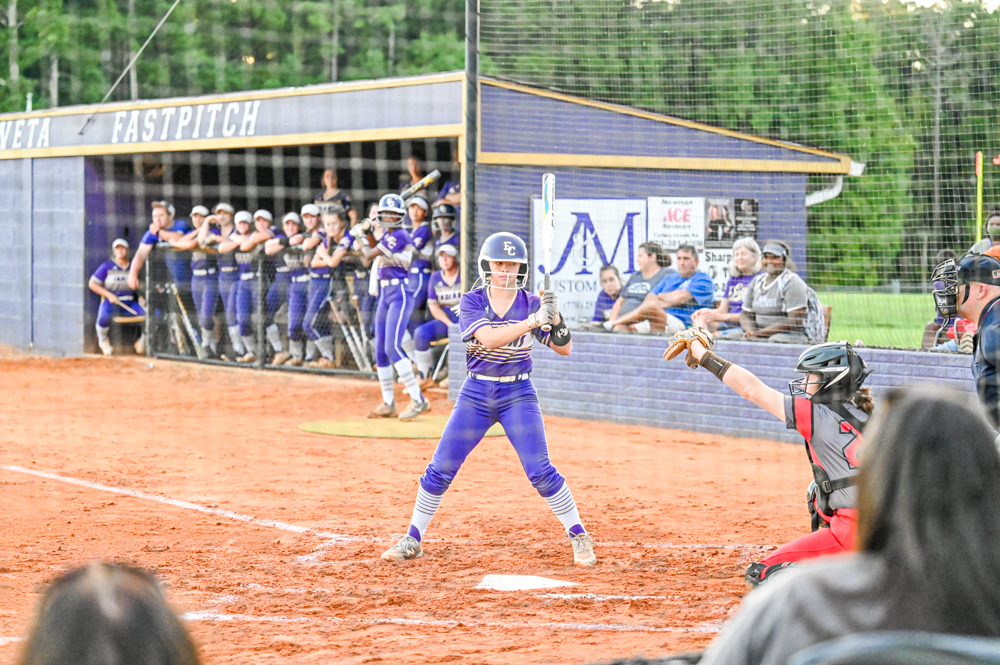 East Coweta leadoff hitter Madison Duffel watches the ball into the catcher's mitt.