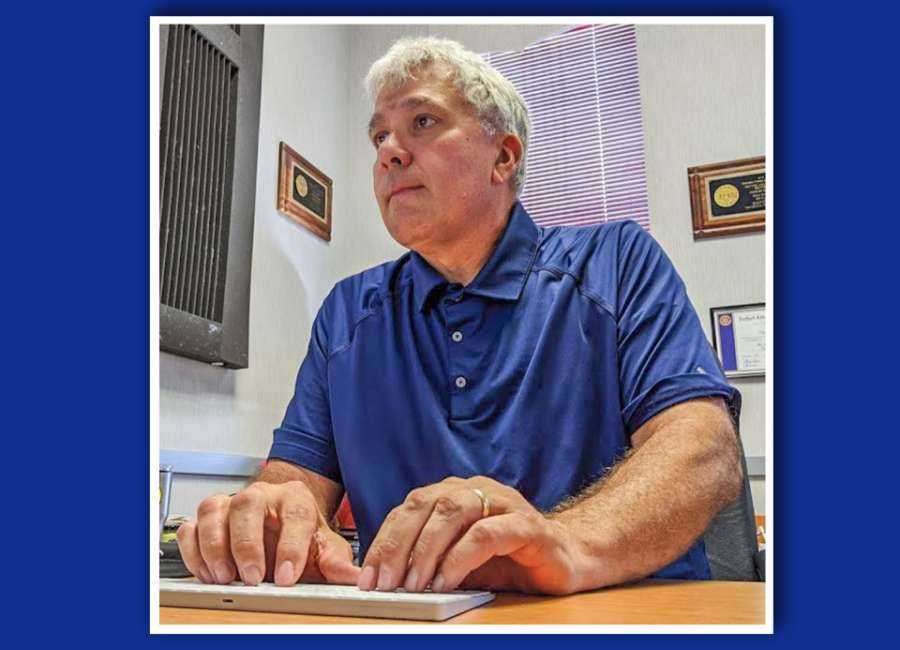 It has been a complicated relationship for a long time.
My love for the Atlanta Falcons began almost at birth. They played their first official game ever on Sept. 11, 1966, and I was not quite 1 year old yet.

My parents had season tickets. They would always buy me a game program and bring it home; it was the souvenir I treasured. I got to go to my first game in 1975; I saw the Falcons defeat the Denver Broncos at Fulton County Stadium.
The names were bigger than life to me: Dave Hampton, Tommy Nobis, Bob Berry, Claude Humphrey, I could go on and on.
At the time, I guess I didn't realize they were not that good, but it did not matter to me; I was a true faith fan.
I should have gotten a premonition of what it truly meant to be a Falcons fan in 1973. With two games left, they stood with a record of 9-3 and were on the verge of their first playoff appearance. All they had to do was win one of their last two, and they were in. Of course, they lost both.
Falcons faithfuls had to wait five more years, but the Falcons played on Christmas Eve of 1978 and won their first playoff game ever. We were on our way, at least we thought we were.
The ultimate defeat came two years later when the Falcons had Dallas beat at home, only to Atlanta squander a 14-point lead and lose.
From there, things kind of set in. They made it to the Super Bowl in 1998 but were beaten soundly by the Broncos. And then there was the 28-3 Super Bowl game in 2016; there is not much to add to that discussion.
So, what does it all mean? How can a lifelong Falcons fan reconcile the heartbreak with the optimism?
It starts the same every year, and it happened to me last week. Football season arrives, and there is joy and excitement. This year is going to be different; we have a new coach, and he will get the most out of an aging Matt Ryan, and we will be right back in the thick of it.
But two hours into the game, you are reminded once again you are a Falcons fan. Atlanta had a miserable showing in the opener against Philadelphia on Sunday, and it appears to be a long season ahead.
This past summer, my daughter moved to Jacksonville. It was a fresh start for her and her teaching career. I spent some time down there and got the sense of what it would be like to be a Jacksonville Jaguars fan.
They have a new quarterback and a big-name college coach, so optimism is running rampant. It didn't hurt that my daughter bought me a T-shirt, too.
I wondered what the process would be to leave your favorite team for the past 55 years and swear your allegiance to someone else.
Would you have to file some paperwork or make an announcement? Should I go on Twitter and declare myself a newly minted Jacksonville fan?
As I sorted my emotions after the Falcons' loss on Sunday, I resolved within myself that I was a Falcons fan no matter what, and I could not change that.
It didn't hurt that Jacksonville lost, too.
I used to wonder what it would feel like the day the Falcons won a Super Bowl, but I don't do that anymore.
I am not sure it will ever happen, but I will take solace that the team of my childhood will be the team of my getting-older-hood, too.
They are my Falcons; it's just a complicated relationship.
Rob Grubbs is sports editor for The Newnan Times-Herald and still believes that Tyler Simmons was onsides. He can be reached at rob@newnan.com .