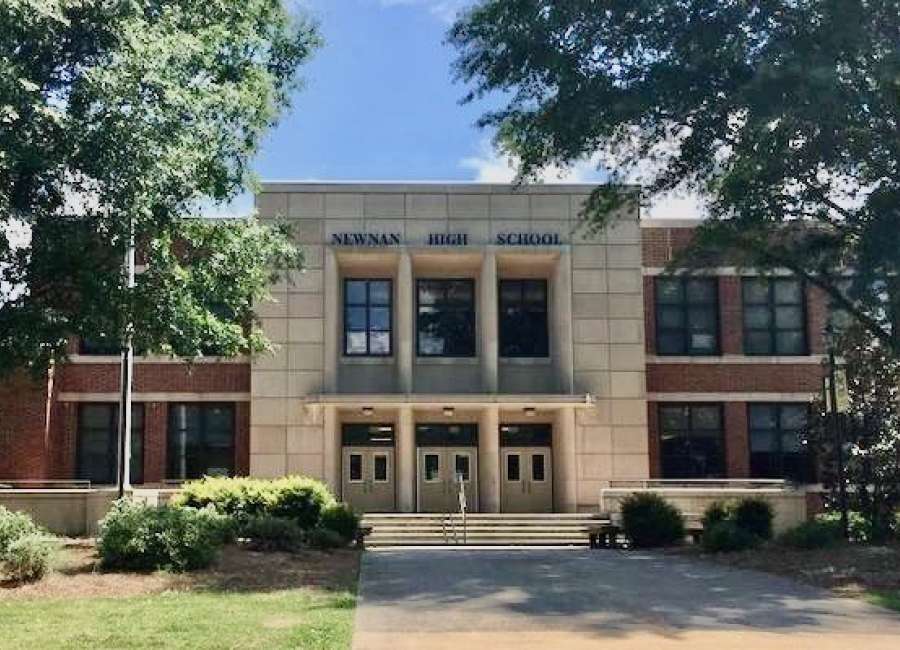 It has endured 70-plus years and an EF4 tornado, but it may be a building code that ultimately brings down Newnan High School's iconic main building.

The original school building – along with the cafeteria, auditorium, old gymnasium and the music, athletic and vocational buildings – suffered "substantial structural damage" in the March 26 tornado.
"This is one of those situations where it's better off to just remove and replace," structural engineer Mike Eidson of Southern A&E told the Coweta County Board of Education Tuesday.
Eidson said substantially structured buildings fall under the International Existing Building Code.
"This is an issue for you because the buildings are old and obviously don't meet current code requirements," he said. "If the building has substantial structural damage, the walls have to be brought up to meet current code."
Newnan High's two-story main building is built entirely of reinforced concrete and is built over a crawl space also built of reinforced concrete. And the walls are load-bearing, making it a near-impossible task to shore up the structure enough to allow the walls to be replaced.
To do so also could potentially jeopardize $15 million in state funds that require a guarantee that the building would be usable for at least 40 more years – a gamble the school system's architects and engineers aren't willing to take.
"We can't write that letter," Eidson said. "It's possibly a dangerous situation that we really can't look at and say it's OK."
The cafeteria, auditorium, music building and old gym face the same fate, largely because of the same extensively damaged roofing system, which also covers half the vocational building.
The athletic building will have to be rebuilt not because of roof deck problems but because of substantial damage to the structure itself.
"(Damage assessment) has been a six-month ordeal for us but we certainly have come a long way," Superintendent Evan Horton said. "And now we're at the next phase where we have to decide how we move forward long term at Newnan High."
Some board members said they want to explore the possibility of saving at least part of the main building while maintaining the school's eligibility for restoration funds from the state.
"I believe it to be important that we ensure keeping the spirit of Newnan High School while remaining true to our fiduciary responsibilities," board member Andrew Copeland said after Tuesday's meeting. "During the meeting, we asked about the feasibility of preserving the original building if that is at all possible."
Copeland said the board expects to have "a definitive response and recommendation" by its October meeting.