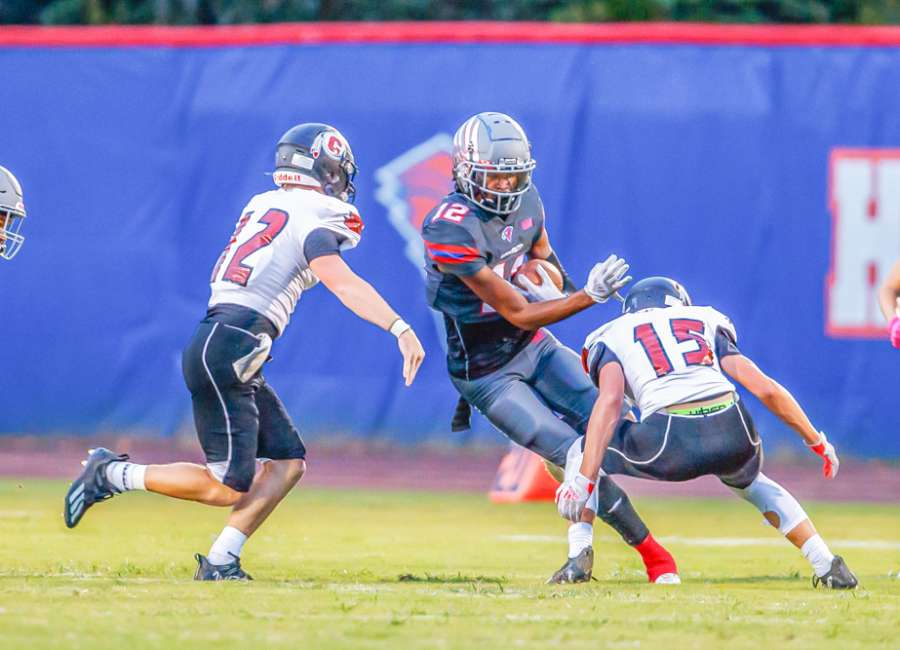 When the Heritage Hawks get their first Georgia High School Association victory, they will look back at their performance last Friday night as a turning point.

Playing a GHSA Class 2A school with a significant enrollment advantage, the Hawks fell behind to the Chattooga Indians 35-7 early in the fourth quarter. Instead of giving up, Heritage spent the next 22 minutes playing some of their best football this season.
The game was not on either teams' original schedule. Because both teams went through a COVID-19 precautionary period, each school needed a game, which was added three weeks ago.
The Indians traveled 100 miles from Summerville, Georgia, in Northwest Georgia for the contest. They brought a significant contingent of fans and their marching band, as well.
Both teams started a bit slow, but two things were clear from the outset. The Indians had a solid running game, and their defense had never faced a punishing power runner like Heritage's James Thorpe.
Chattooga capitalized on the first turnover of the game. After securing an interception on a tipped ball, the Indians offense faced a fourth-and-one from the Heritage 48-yard line. The Indians' running back took a handoff up the middle for the first touchdown of the game.
Like last week at Bowdon, the Hawks had an answer and tied the game after falling behind early. Quarterback Hugh Barbee took the ball on a designed run to his left and cut back to the middle, and outraced the Indians defense for a 74-yard touchdown to tie the game.
The Indians reeled off four consecutive touchdowns, and with 11:44 left in the third quarter, they had a 35-7 lead.
There was no quit on the Heritage sideline. This is a new brand of Hawks football under Head Coach Jake Copeland.
The comeback started innocently enough after a Chattooga snap went over Indians quarterback Brody Mobbs head and out of the endzone for a safety.
From there, Thorpe scored three touchdowns, and Barbee added his second for the game, and with 5:37 left in the game, the Hawks had made it a one-possession game at 42-38.
A late touchdown by Chattooga sealed the game for the Indians at 49-38.
For the Hawks, Thorpe finished with 173 yards rushing on 26 carries, and Hugh Barbee had 156 yards on 15 carries.
Jamal Chandler Fuller added 32 yards rushing and ten receiving yards, while Malachi Townsend had three catches for 47 yards.
It was a big day after the game as well. Four of the Hawks made visits to colleges for their respective games on Saturday.
Barbee was on the sideline at Wofford; wideout Malachi Townsend went to Memphis. Thorpe attended a game at South Alabama, and defensive lineman Jacob Miles was at Appalachian State.
A week earlier, kicker Mack Mikko was invited to Georgia's game against the University of Alabama at Birmingham.
The Hawks will be at home again next week against Mount Zion Carrollton on the Hawks Senior Night.
Photos by Chris Martin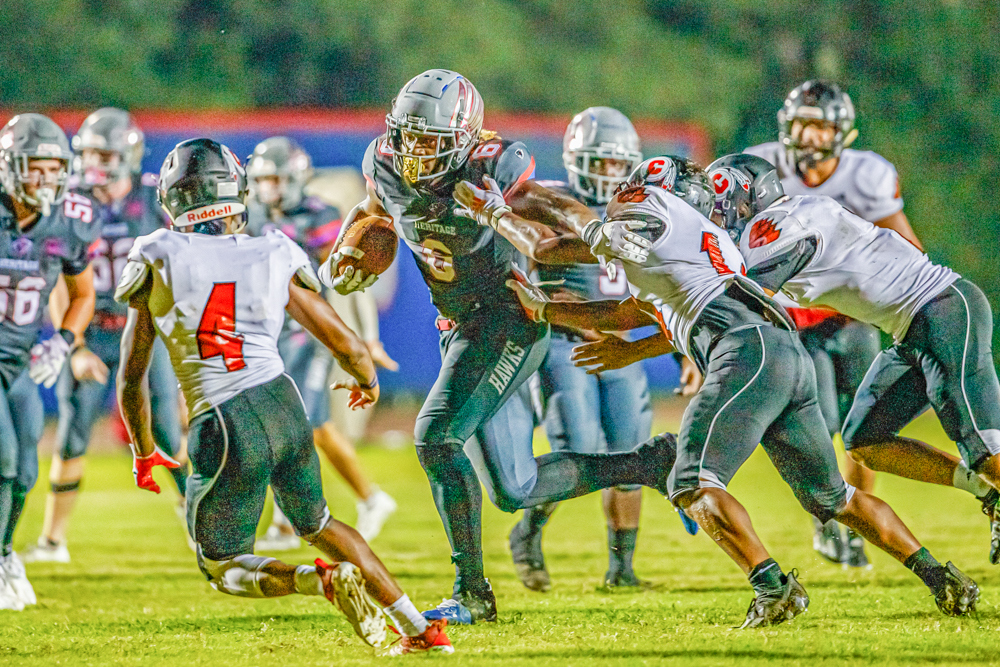 James Thorpe had 173 yards rushing and three touchdowns.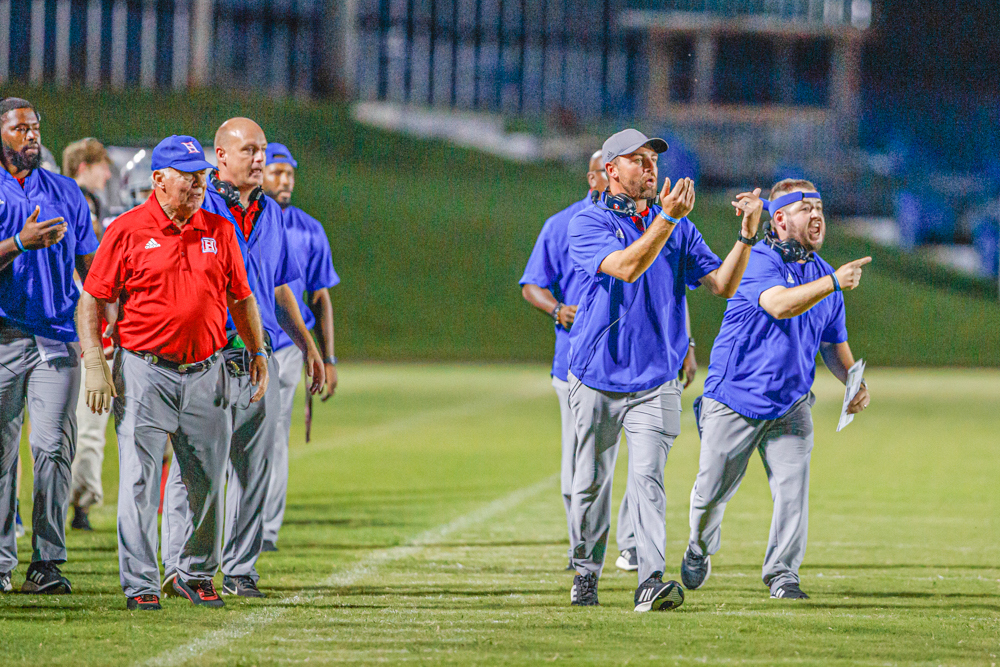 Head Coach Jake Copeland's team came up just short after a furious fourth-quarter comeback.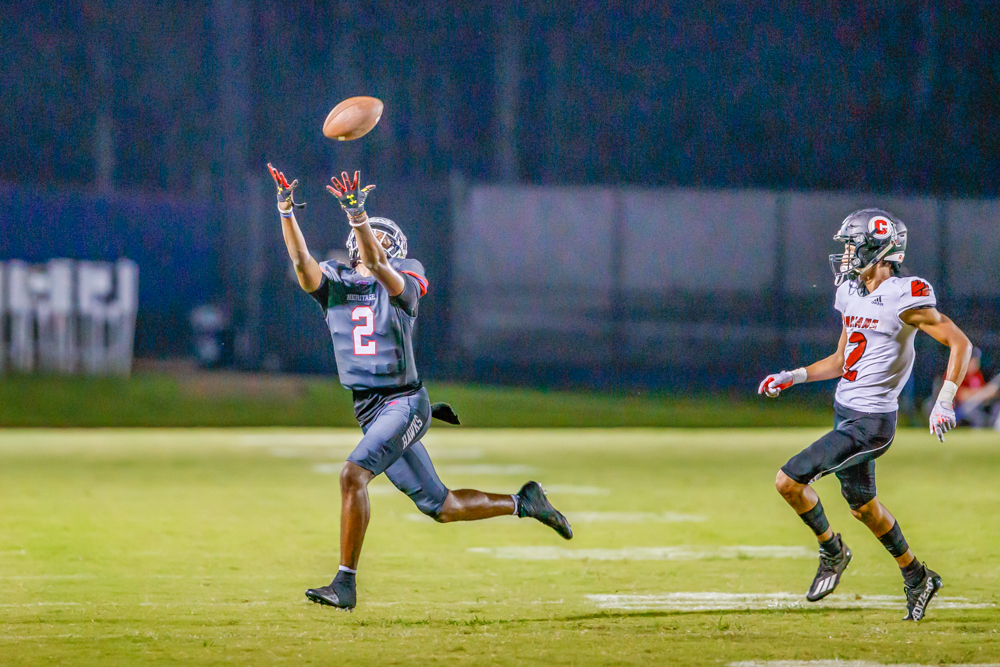 Malachi Townsend with one of his three catches in the game.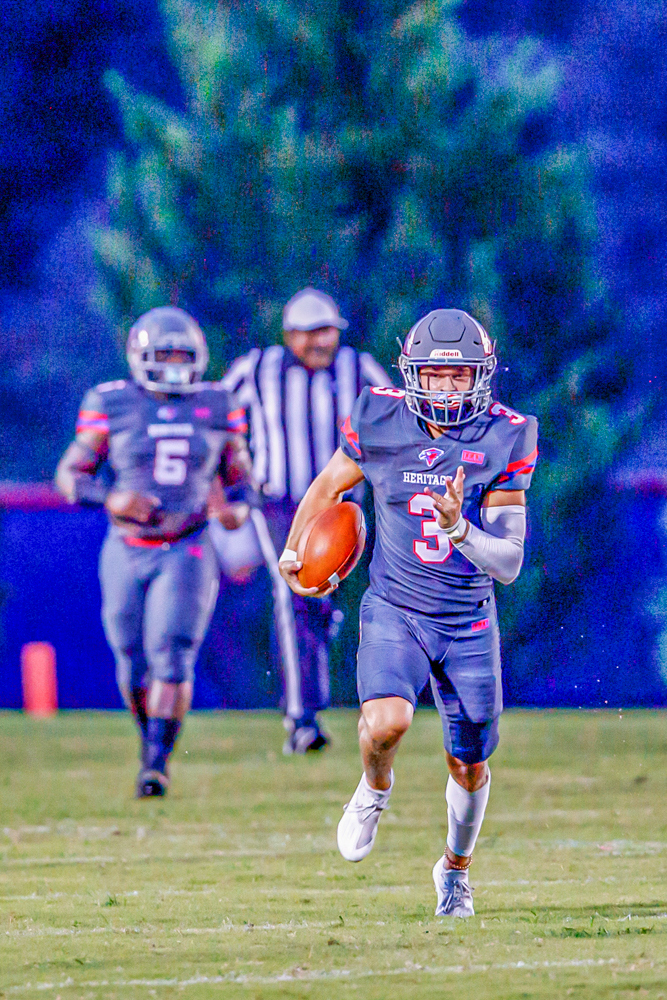 Quarterback Hugh Barbee scored two touchdowns, including this 74-yarder.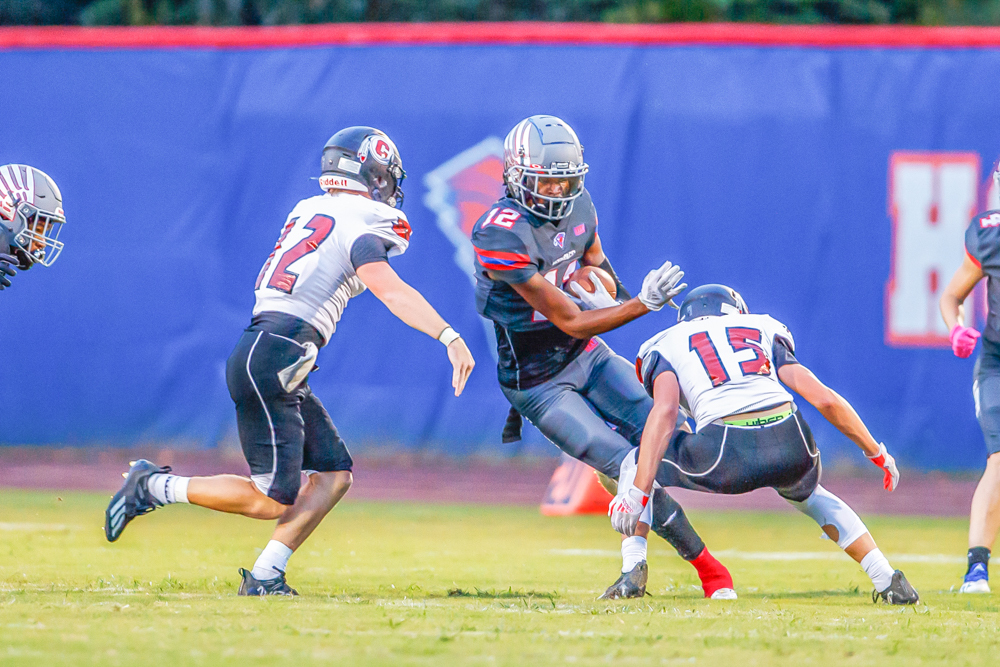 Senior receiver Shaun Nichols (#12) cuts inside to split two defenders.