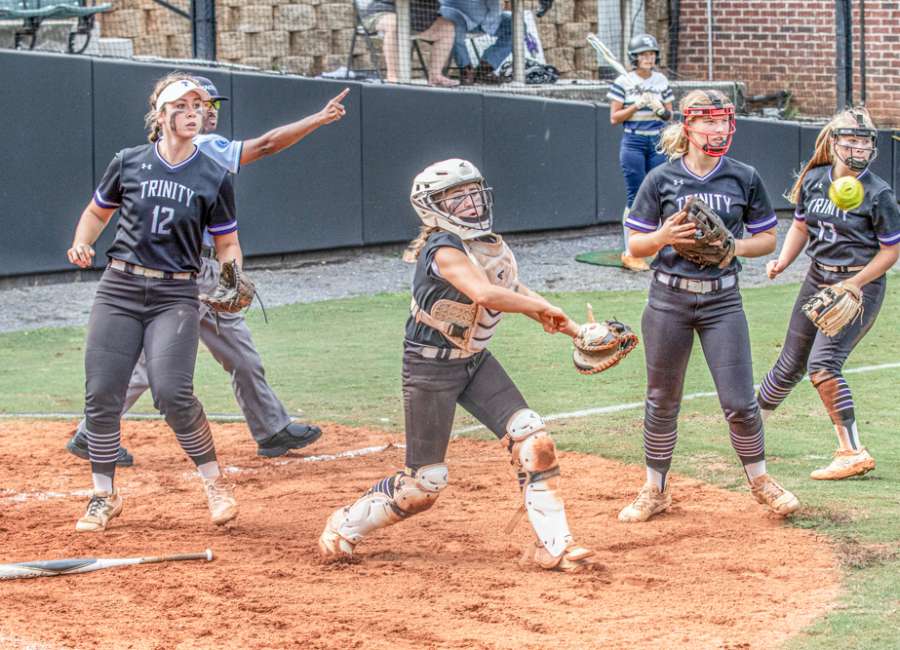 Kayden Harrison and the Trinity Christian Lions brought the boom Thursday afternoon in their 13-5 victory over Whitfield Academy.

The Lady Lions scored ten runs in their first two innings and never looked back on the way to a 13-5 victory.
In the circle, Harrison went the distance. She only gave up two earned runs and struck out six to earn the victory.
From the batters' box, Harrison drove in five runs to lead the offensive attack. Cacie Cutright and Avery Lucchesi also added two RBIs each.
Other stars included leadoff hitter Kaylee Croft who went 2-for-3, and Ambry Lucas, who scored three times.
The win took the sting out of their game on Wednesday afternoon against Trinity. With a 7-3 lead in the fourth inning, they just needed one more inning to make the game official, but rain canceled things.
Heritage and Trinity Christian will now play a doubleheader at Heritage on Tuesday afternoon.

Photos by Michael Clifton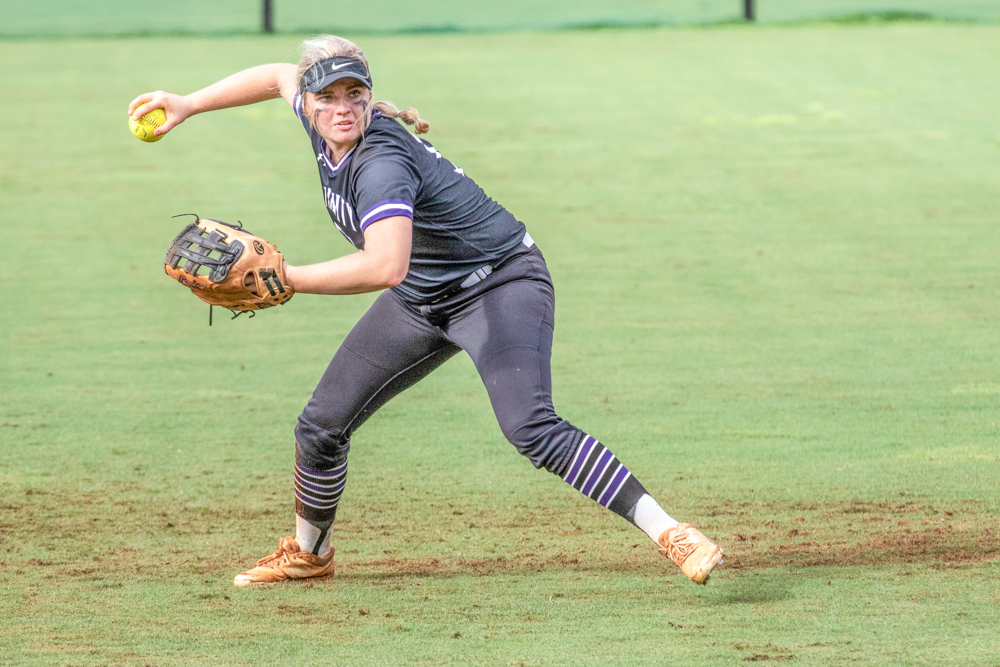 Intensity brought to you by Lady Lion shortstop Ambry Lucas.
First-year head coach Katey Lynch has the Lady Lions at 7-5 midway through the season.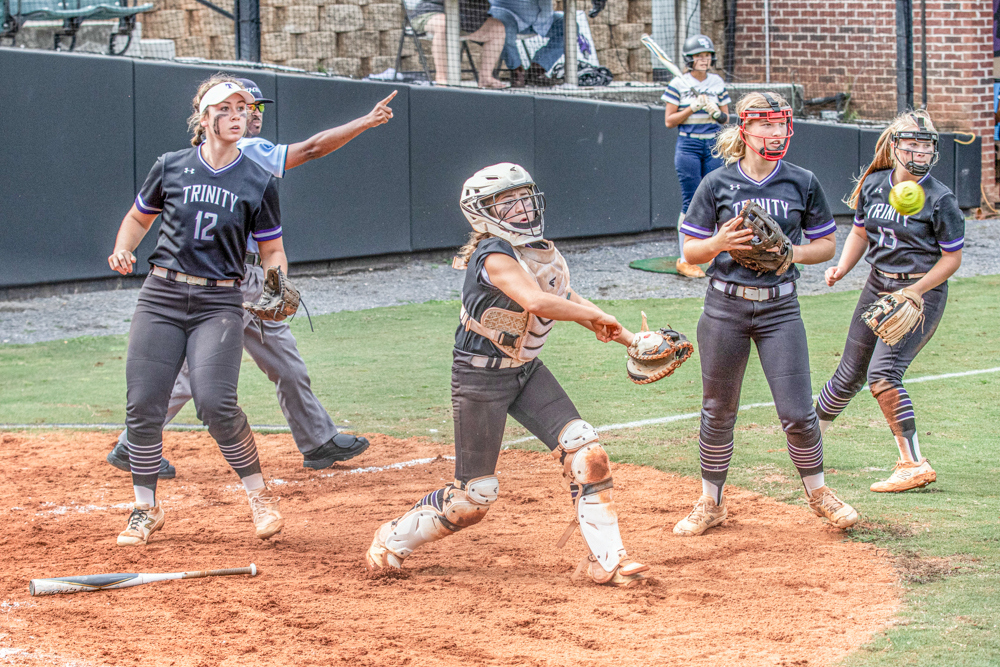 Lady Lion catcher Presley Copeland fields a bunt while the rest of the infield converges on the play.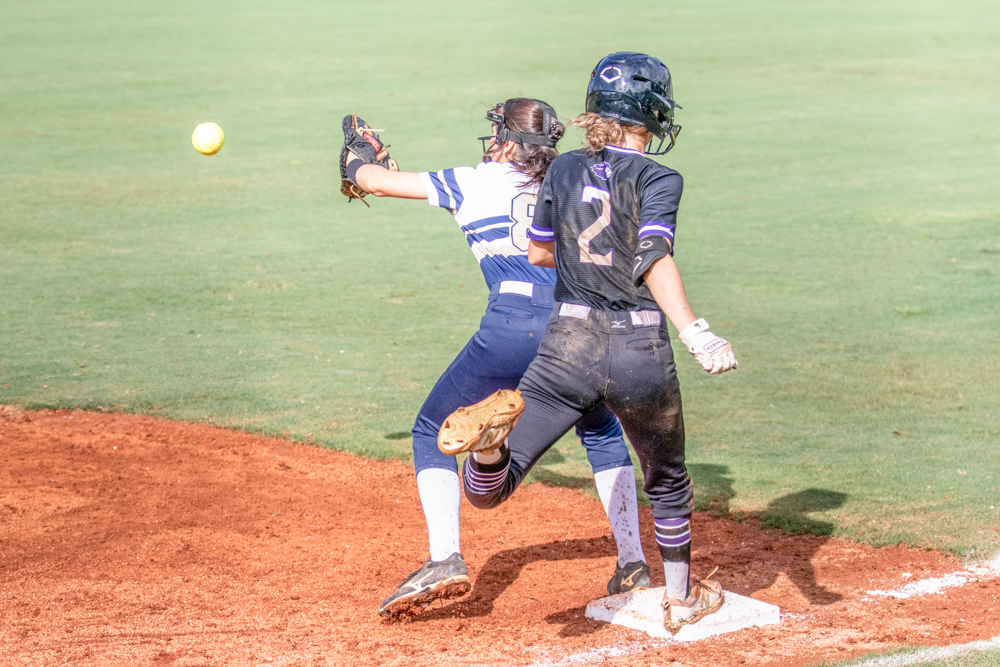 Kaylee Croft is safe on a close play at first.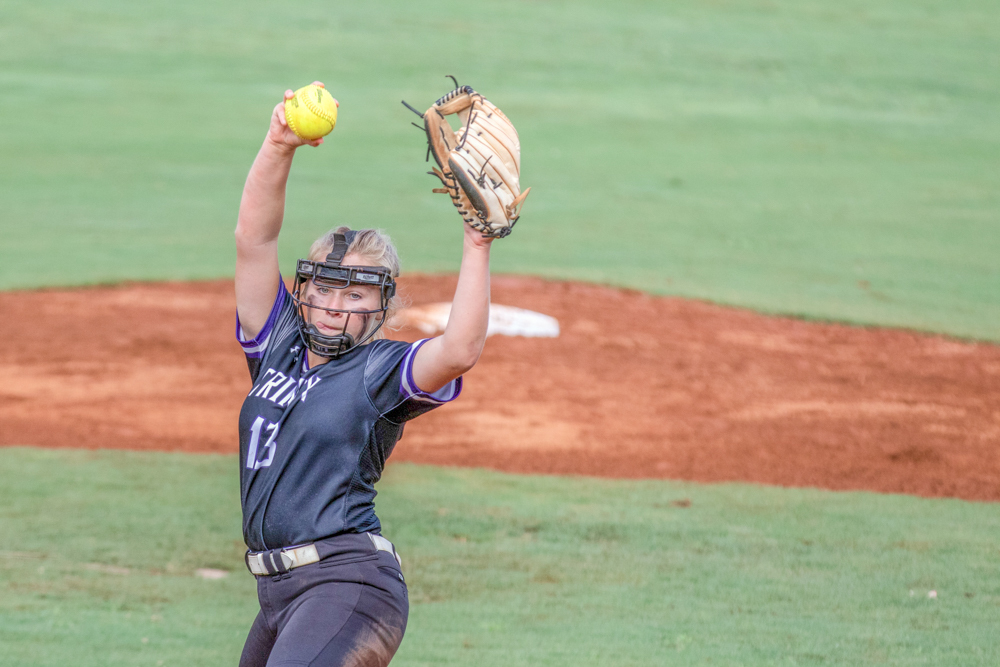 Kayden Harrison was the winning pitcher and led the offense with 5 RBI.