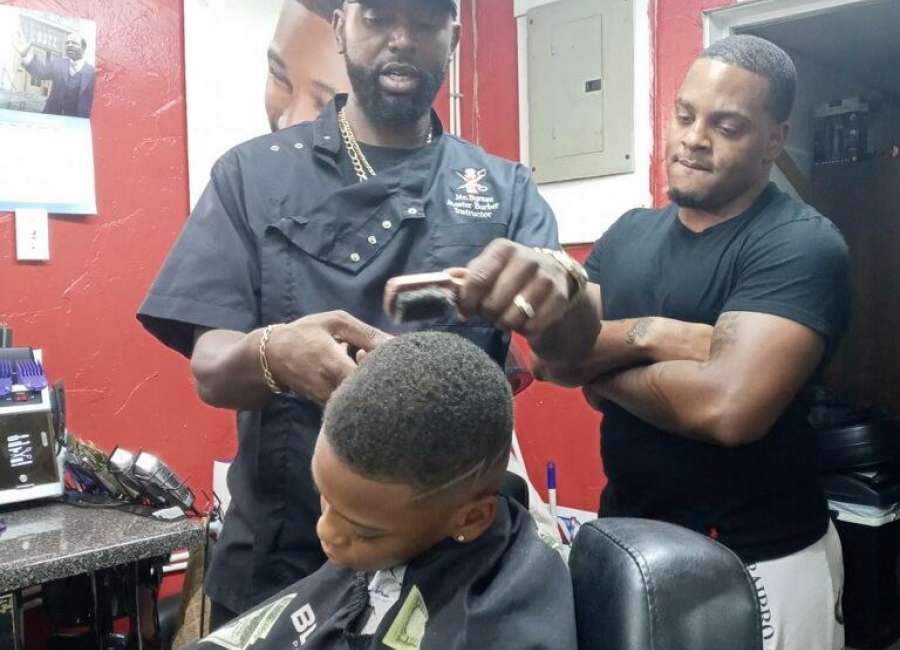 Mark Bynum, a fifth-generation barber and Grantville resident, is teaching veterans how to barber.
Bynum owns and operates the Harris Hand Barber College in Grantville.
The barber isn't a veteran himself, but said he comes from a military family. He aims to empower veterans who are dealing with PTSD and need help transitioning to civilian life.
"Once you come back out of military life, it takes a while to adjust," Bynum said. "I can take veterans coming back from war that are dealing with PTSD. I can take them, retrain them and send them back into the world."
Bynum said he recently gained approval and funding from the Department of Veterans Affairs to teach his trade to veterans.
The training is available at no cost to the veterans, Bynum said, because of DVA funding. If a veteran is accepted to the program, Bynum said they will be given housing in apartments located behind his barber studio and college, and they will be given a $1,040 stipend per month.
Training to be a barber requires 1,500 hours of credit study, Bynum said. The program will take 15 months to complete, which will culminate in a practical exam and a written exam. When both exams are passed, the student will receive a licence from the Georgia Board of Barbers.
Bynum said he's had many mentors through the years, which helped him get to where he is today. Through his program, Bynum said he wants to give that mentorship to others.
"A lot of people aren't made to work in plants," Bynum said. "If I can come in and give you a trade where you can have your own self-sustaining entity, that's what it's about." For more information, contact Mark Bynum at bynumcut1@gmail.com or 678-416-9908.