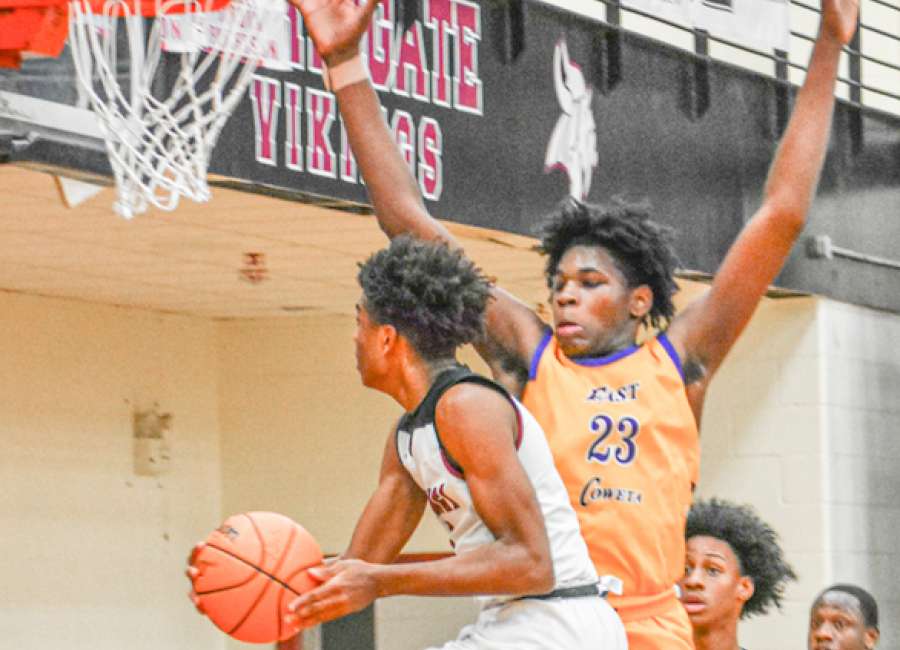 East Coweta post-man Delrecco Gillespie committed to continuing his college athletic and basketball career at Kent State University this week.
Gillespie is the first of multiple talented Indian seniors that will be playing in college next season.

The 6-foot-8 Gillespie has a unique skill set for his size, great off the dribble and smooth under the basket.
The Kent State Golden Flashes compete in the Mid-American Conference and are under the leadership of Head Coach Rob Senderoff. They finished last season 15-8 and tied for third in the conference.
The Indians, under Head Coach Royal Maxwell, open their 2021-22 season on Tuesday, Nov. 16, 2021, against Carver.