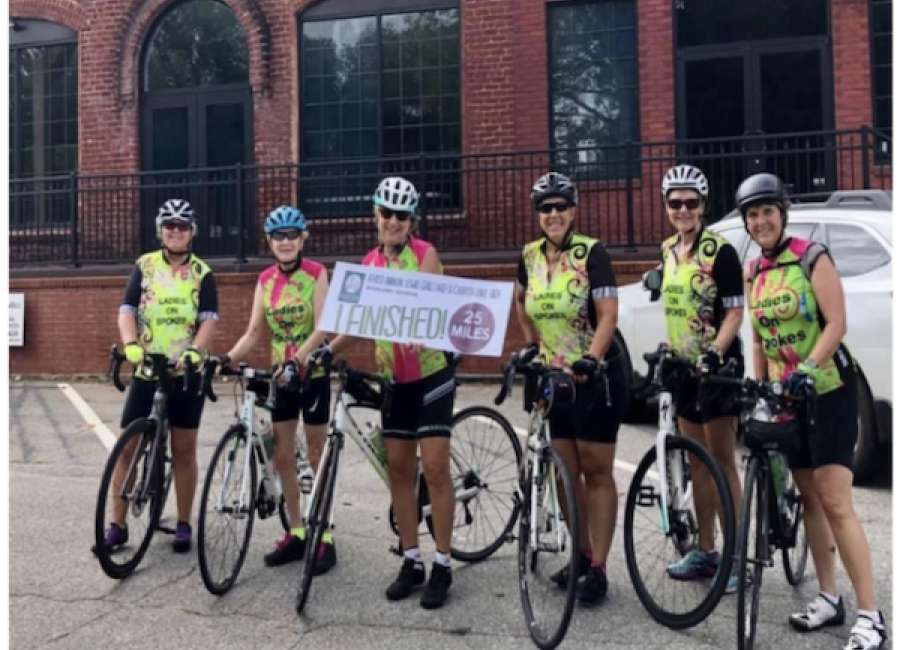 After going virtual last year, the Ferst Annual Lewis Grizzard and Catfish Memorial Bike Ride is back.
The annual ride will be held Sunday, Oct. 3. Proceeds benefit the Coweta Ferst Foundation for Children's Literacy, which sends free books to Coweta children under 5 each month.
The ride offers 12-mile, 25-mile and 66-mile options. All rides begin and end at the Moreland Mill, 7 Main St., Moreland.
This year, the foundation is encouraging riders to stay a while and spend some time in Newnan, said board member Janie Lore. Three local hotels are offering special room rates to ride registrants.
All registrants will receive a voucher worth $10 which can be used toward a plate at the Coweta Samaritan Clinic Barbecue and Bluegrass fundraising event on Oct. 3, toward tickets to the Newnan Oktoberfest event on Oct. 1, or at Ace Beer Growlers or Leaf and Bean.
To use a voucher for Oktoberfest or any use before the day of the ride, participants must register by Sept. 15 and contact Lore at Janielore4@gmail.com to receive a promo code.
Loyalty Patch is donating a special patch for riders and donating a portion of sales, and One Divine Design is offering free monograms with purchase.
Pre-registration is $36 per rider, and that registration fee can help provide books to one child for an entire year, Lore said. Registration is $40 the day of the ride. Riders who wish to register the day of the ride should arrive around 7 a.m., Lore said.
Riders can register on Active.com or download mail-in registration information at cowetaferst.org .
Organizers are working on ways to make this year's race as safe as possible in light of the current COVID-19 surge, Lore said.
The Coweta Ferst Foundation's goal is to mail out books to 3,000 children each month, said Lore. That's about one-third of Coweta's population of children under 5. Right now, they're down to about 2,000 children. Registrations have been down because of various issues related to COVID-19.
To register a child, visit Ferstreaders.org or call 888-565-0177.
The organization can always use more volunteers, Lore said. Volunteers are needed to help with the ride, to put out signs, and the like. There are also volunteers who work with elementary schools, help with organizations, or help with technological needs.
To volunteer, contact Lore at JanieLore4@gmail.com . For more information, visit cowetaferst.org .