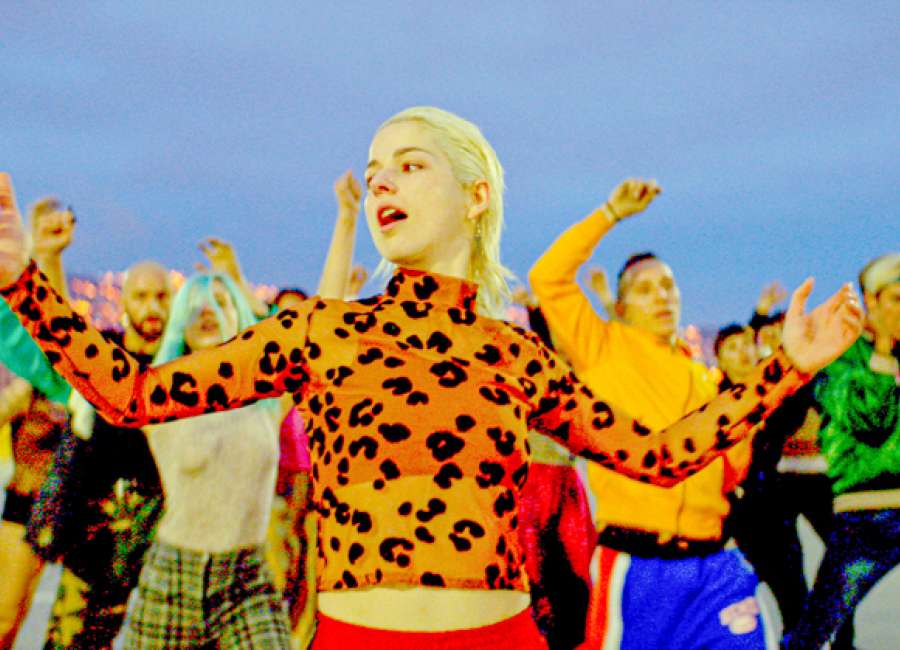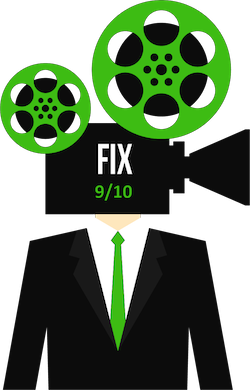 Review by Jonathan W. Hickman

The searing dangers of fire, threadbare martial bonds, extended family, agonizing regret and the evocative power of dance crackle with avant-garde energy in "Ema."
This incendiary drama espouses the value of modern familial constructions in a way that few films have recently expressed. It's a narrative and visual feast worthy of discussion and repeat examination.
"Ema" is written and directed by Pablo Larraín. In the last few years, a Larraín film has become something of a happening in the cinematic world. The Chilean filmmaker became known to American audiences with his stunning 2016 movie "Jackie." That skillfully crafted production established the Larraín method that focuses on female protagonists challenged by traumatic events. In 2021, we'll get two of his films, including the Oscar-darling "Spencer" that stars Kristen Stewart as the late Princess Diana.
In "Ema," Lorraín ups the tempo by setting his story in the world of reggaeton dance. His lead is a young dancer, Ema (a sensational Mariana Di Girólamo), who is married to troupe coordinator Gastón (Gael García Bernal). When it is discovered that Gastón is sterile, they adopt a pre-teen child from Columbia.
The boy, Polo, does something terrible, and the couple returns this uncomfortable "problem" to the orphanage. Their trendy experiment with adoption was a disaster.
We meet Ema and Gastón after they've returned the youth, and lingering heavy emotions have infected their personal and professional lives. Buyer's remorse gives way to overpowering guilt, and Ema independently decides to find Polo in hopes of reconciling. This decision puts an unbearable strain on her relationship with Gastón, who is confused in many ways.
As Ema embarks on a dangerous journey to assuage her conscience, she dives deep into the seductive lures of sex and even rebellious vandalism. All the while, she dances the reggaeton, gyrating her hips whenever the mood strikes her.
Because Larraín is committed to unconventional storytelling, "Ema" keeps the viewer entirely off-balance. The film abounds with fantastical moments involving dance, with several sequences featuring the ferocious power of a flame thrower. It's a visual treat, but the narrative strikes a cold, connective, dramatic chord.
The story is a unique take on the nature of the modern family. And as it unfolds, Ema embraces her fellow dancers as family members, and her circle of intimate acquaintances expands with each random encounter. The film is sexy. But the sex, while wickedly beautiful and erotic, has a profound purpose given the sad reasons for Ema's descent and escape.
Instead of some sex-drenched cautionary tale about excess and depravity, Larraín's off-kilter saga manages a remarkable shift in the closing act. It's a shocker, but not the kind of over-the-top crash hinted at throughout the film.
It's impossible not to think of the work of Spanish master Pedro Almodóvar (see the Oscar-winning "Talk to Her") while watching "Ema." This connection isn't because both directors are working in the same language, but, especially with "Ema," Lorraín is mining the same adult situations commonly associated with Almodóvar's work. The family theme is a touchstone, and the agony and the ecstasy are on full display.
The unusual pairing of Di Girólamo and Bernal is a brilliant one. Bernal, who burst onto the scene in 2001 with "Y Tu Mamá También," plays the sullen older man to Di Girólamo's reckless dance leader. For example, Bernal is often dressed in youthful attire; in one scene, he's wearing overalls that make him look boyish. And Di Girólamo, with her intimidating, slicked-back platinum blonde hair, always wears more powerful seductive outfits that hug her athletic frame.
The two actors form an appealing but uncertain relationship, one based on more than physical attraction. And because Bernal is so restrained, he relates the damage of the traumatic event in stark contrast to Di Girólamo's wild performance, often manifested in stirring dance sequences. These divergent roles complement one another perfectly.
"Ema" is shot by cinematographer Sergio Armstrong, who worked with Bernal and Lorraín on 2012's "No." Armstrong's flowing camera loves Di Girólamo and follows her as she glides playfully even when the emotions are crushing down. Specific images are striking, such as an early dance sequence with a projection of the sun in the background. And fire proves to be a recurring visual that's captured in all its destructive and constructive power.
Pablo Larraín is a significant talent, who continues his extraordinary progression with "Ema," a stimulating, compelling dramatic story that's as rousing as it is introspective.