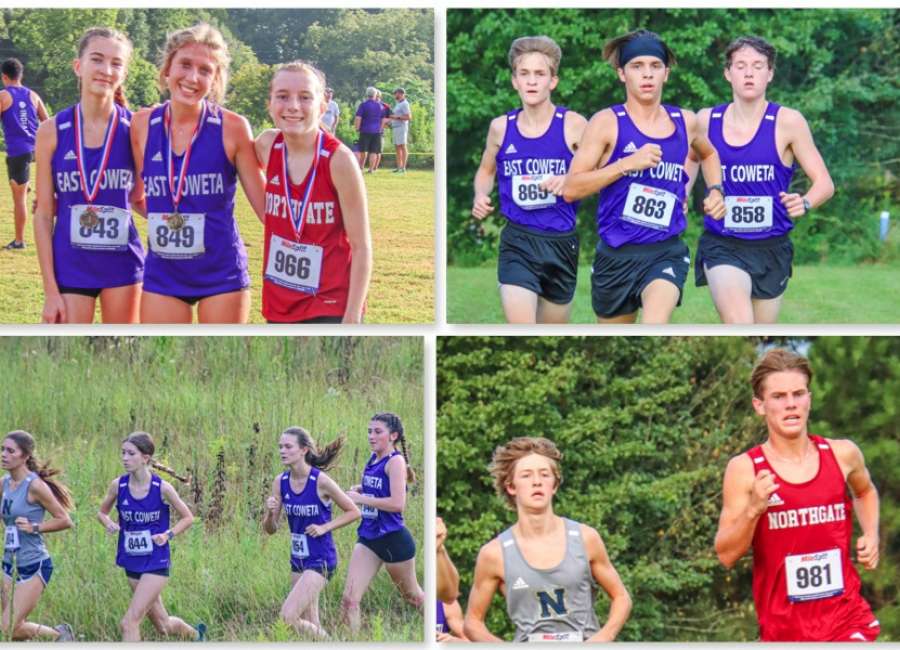 The Cross Country 2021 Coweta Cup event was held Saturday at Lee Middle School.
East Coweta swept both the boys and girls varsity races. It was their third victory in a row for the boys, while the Lady Indians won for the first time since 2017.

Junior Houston Hamby won the boys' race with a time of 16:23. He was three seconds faster than his teammate Troy Blackwood and Andrew Helfers finished third.
Bryson Swartz was the top Northgate finisher in fourth place, while Chase Beck led Newnan with a sixth place finish.
On the girls' side, Leah Pfaff from East Coweta was first, teammate Daphne Houde finished second, and Alexis Wingenbach from Northgate finished third.
Christine Schulz was the top Newnan finisher in eighth place.
The overall team standings for the boys' team were East Coweta first, followed by Northgate, then Newnan.
In the girls' team standings, East Coweta was on top, followed by Newnan and Northgate.
Newnan won the JV boys team competition, and East Coweta won the JV girls.

Photos by Sandy Wisenbaker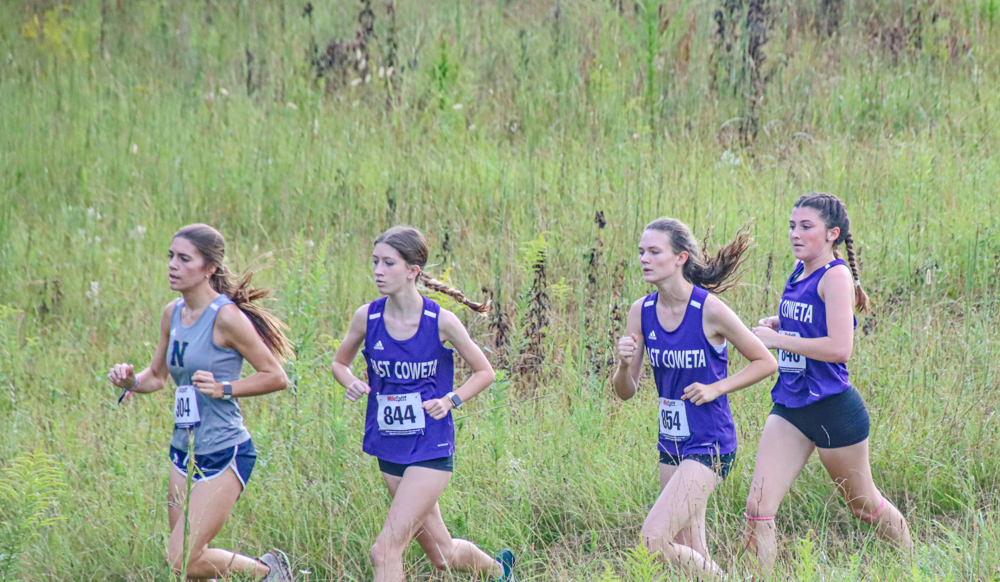 Newnan's Grace Opsahl leads a trio of East Coweta runners; Lorelie Houde, Heidi White and Mary Ellen Goltermann.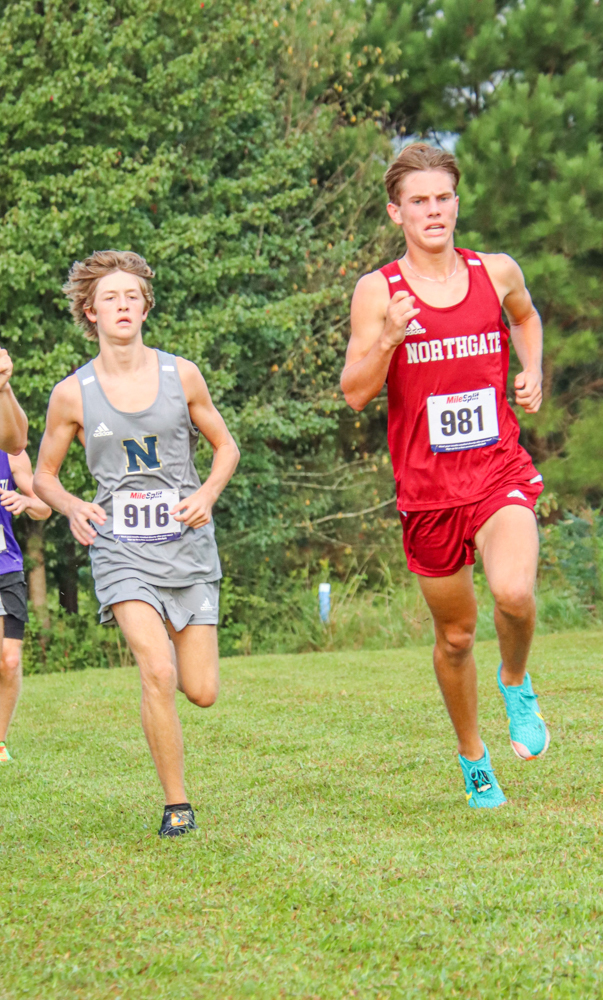 Northgate's Carter Robison finished fifth, and Newnan's Chase Beck was sixth.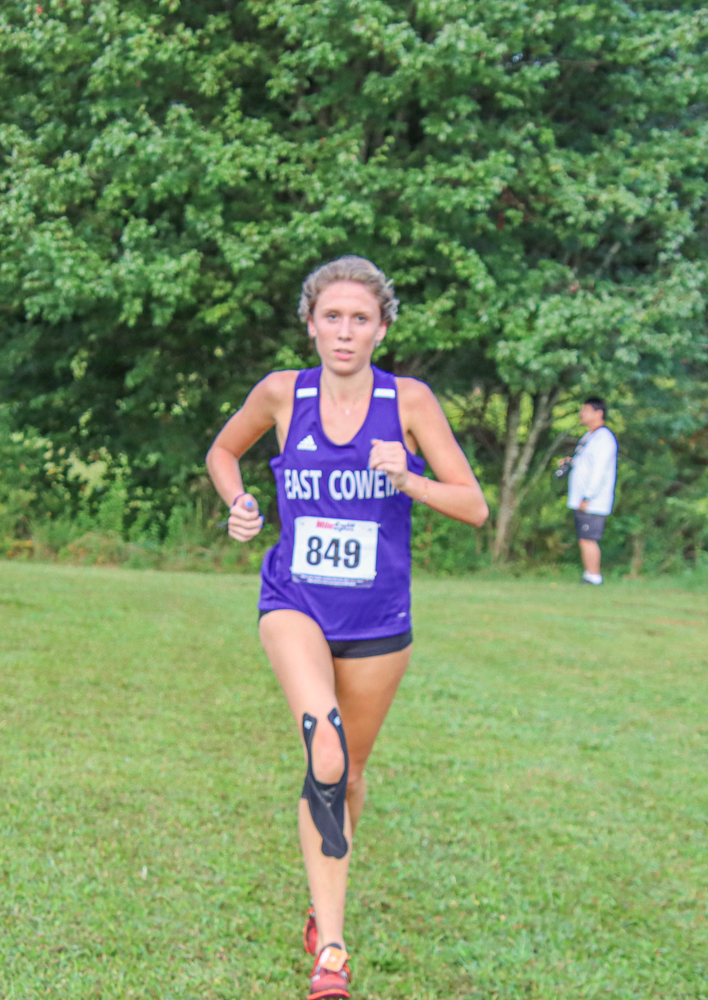 Lady Indian Leah Pfaff won the varsity girls race with a time of 19:40.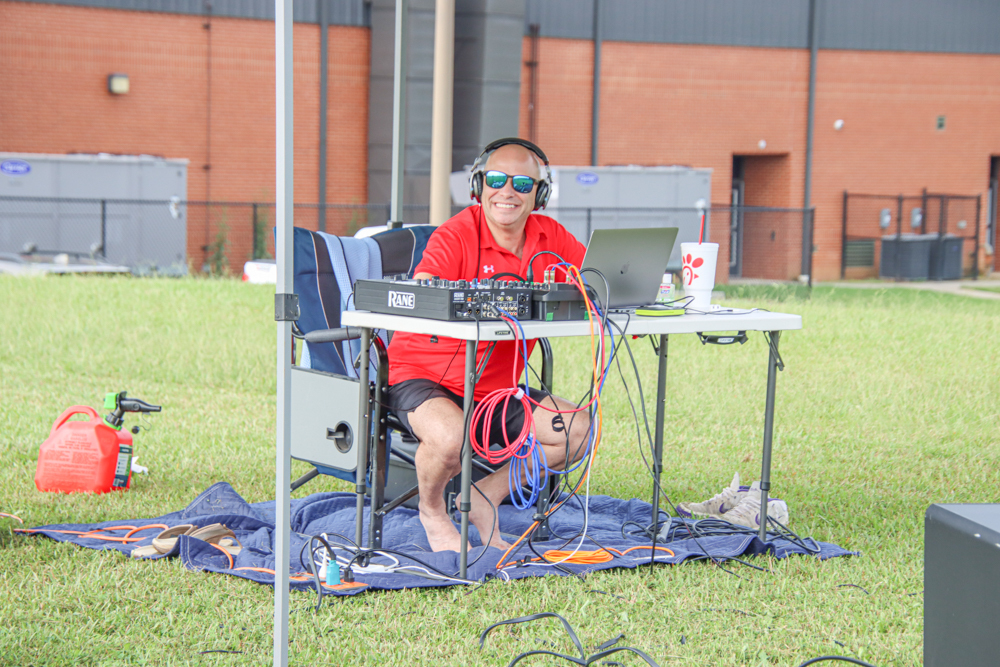 DJ David Hamby entertains the crowd. His son, Houston, was the boys' champion.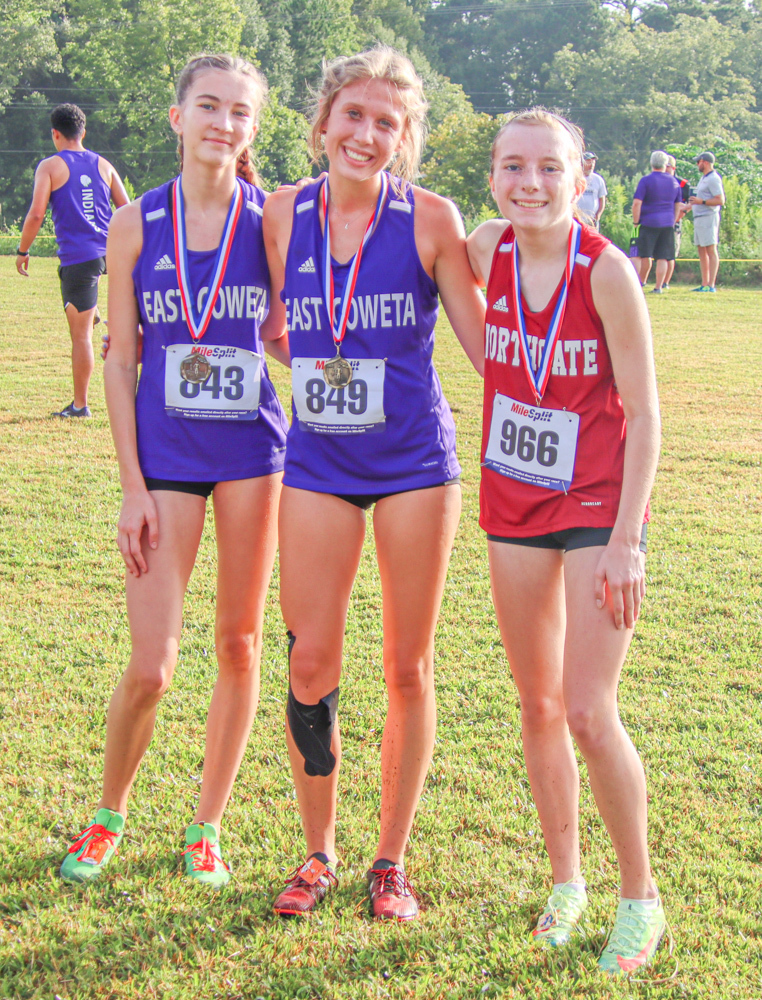 The girls' top three finishers, left to right, Daphne Houde (#843) second, Leah Pfaff (#849) first, and Alexis Wingenbach (#966) third.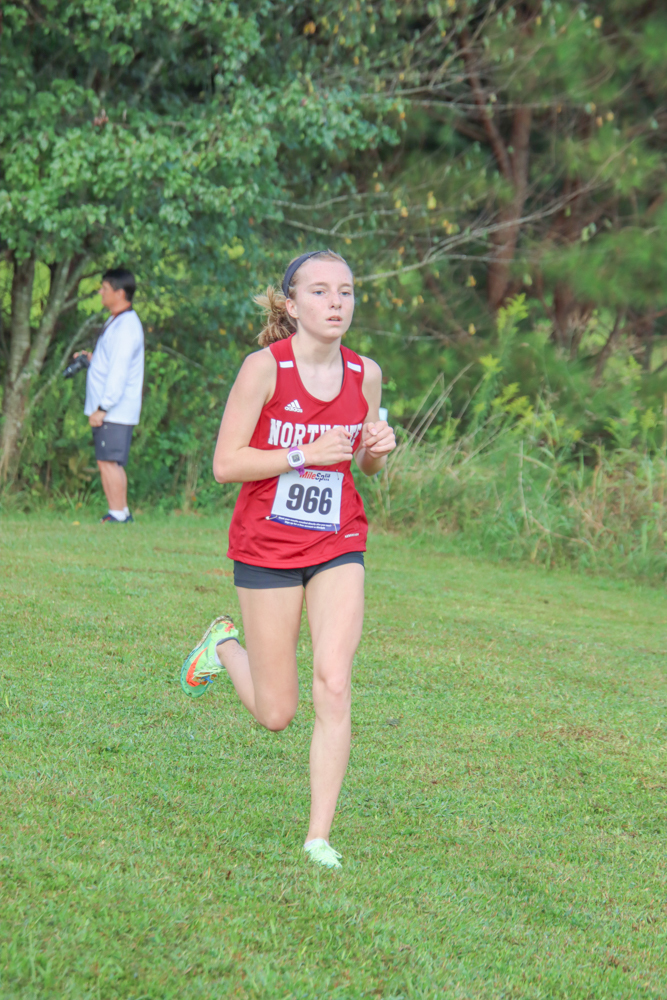 Northgate's Alexis Wingenbach finished third in the varsity girl's race.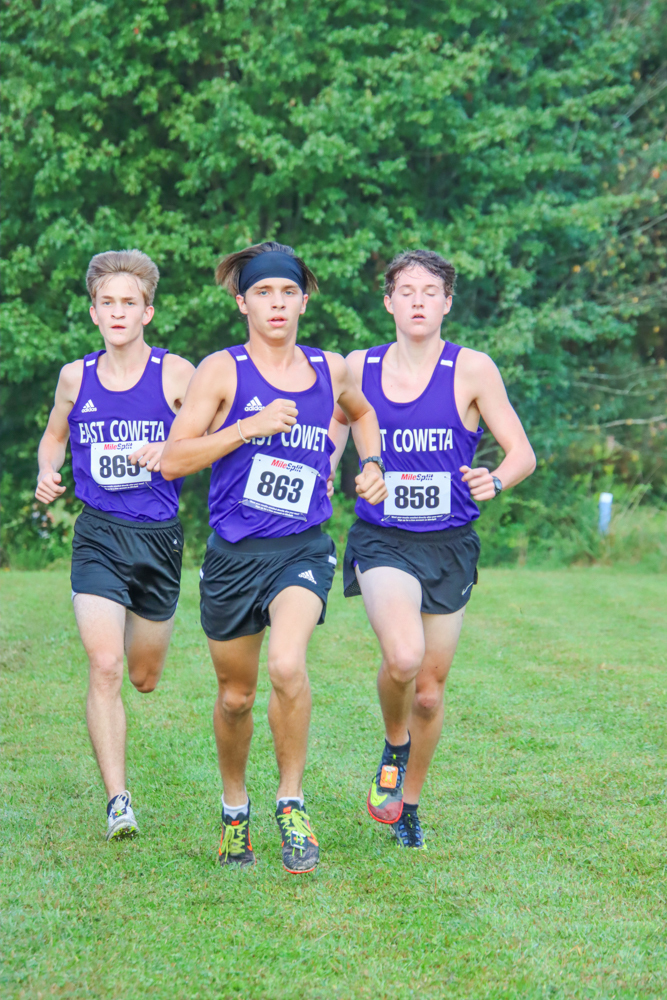 East Coweta swept the boys' finish, from left to right, Andrew Helfers (#865) third, Houston Hamby (#863), first, and Troy Blackwood (#858) second.