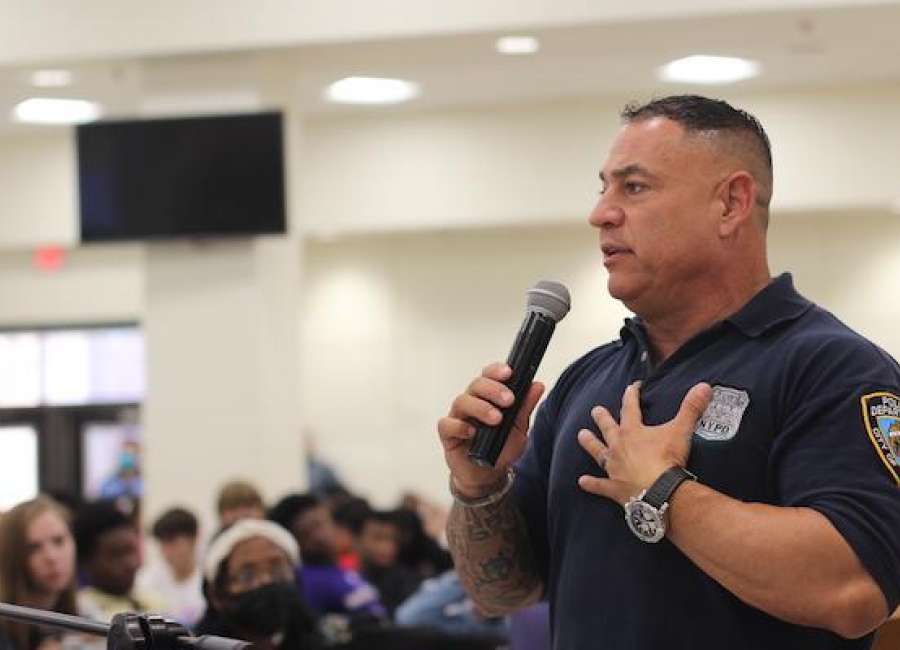 Students who were not even born when the terrorist attacks of Sept. 11, 2001, occurred now have a better understanding, thanks to the East Coweta High School History Club program.

On Sept. 10, the club sponsored an assembly to honor the 20th anniversary of the tragic events of 9/11, featuring a range of speakers who told students about their experiences relating to the attacks.
ECHS history teacher Levi Young, who helped coordinate the program, said that because current students have no memory of the events, it is up to those who do to help them understand its magnitude.
"The theme of a lot of 9/11 programs is 'Never Forgotten,' but students have to first learn the facts about what happened so they have something not to forget," Young said.
Speakers included:
• Angela Tinsley, who is East Coweta's school secretary, worked as a Delta Airlines flight attendant at the time. She spoke about what it was like to be on one of the first commercial flights into LaGuardia Airport in New York City after the attack.
• Delta Pilot Craig Hoyt, who flew into Washington, D.C., and saw the Pentagon hit. He told students about how air traffic control responded as the events were occurring.
• Former NYPD Officer Paul Dalman, who was an eyewitness to the events that unfolded at Ground Zero following the attacks that brought down the World Trade Center.
• Rep. Phillip Singleton, who told students about his decision to enlist in the Army right after 9/11, and who fought in Iraq and Afghanistan.
"Rep. Singleton challenged the students that their generation would have to be the next generation to defend our country's freedoms, and that they will need to serve their country whether in the military or as policy makers to shape their own future," Young said.
Young said the program was aimed at teaching students about courage and unity.
"I hope the students understand the heroism of many that day and the amazing unity and patriotism that followed," he said. "One of the worst moments in our nation's history made our country stronger and more resilient."