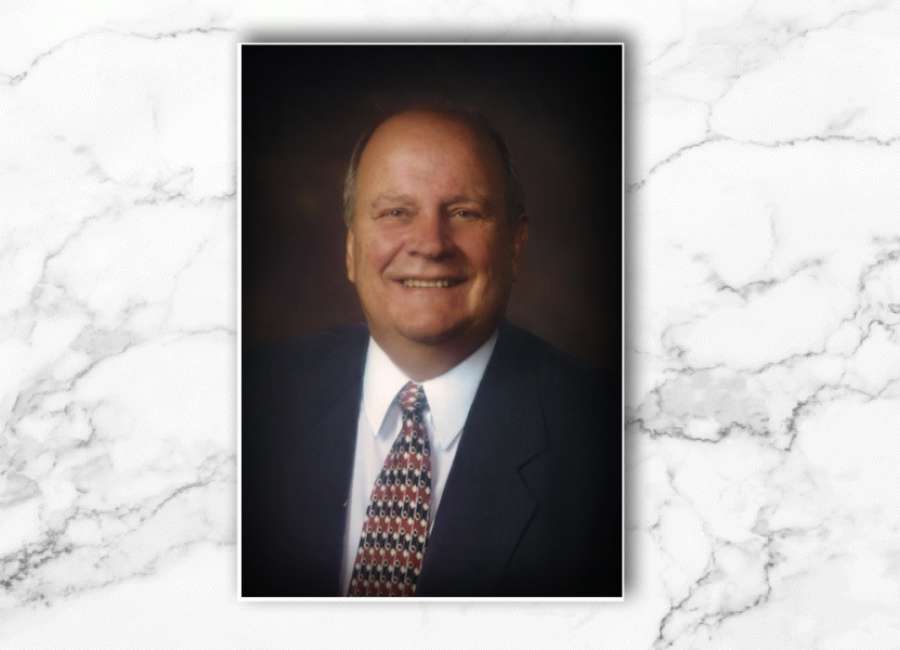 Donald John Barrett of Newnan, Georgia passed away peacefully on the evening of September 15 at the age of 94.
Don was born on Lenox Ave. in Detroit to the late Veleda Choquette Barrett and Rolland John Barrett. He attended Hosmer Elementary School in Detroit before the family moved to Grosse Pointe Park where he attended Defer Elementary School, Pierce Middle School and Grosse Pointe High School, graduating in 1945.

Following high school Don was a business student at the Detroit Institute of Technology where he met the love of his life, Rosemary Alice Pascoe, on the first day of class. They were married on February 18, 1950 and enjoyed 65 years of marriage together before Rosemary passed away in December, 2015.
Don grew up playing football and baseball with a wonderful group of lifelong friends. He began working at the age of thirteen at his Dad's business, Barrett's Tire & Battery Service, where he pumped gas. He also raised and delivered flowers on Saturdays for his uncle and spent his summers in Empire, Michigan working at Dr. Putt's horse camp. Don also had fond memories of trips to the UP visiting his many aunts, uncles and cousins in Negaunee.
During World War II Don would drive round-trip several times a week from Detroit to Boyne City delivering steel to Paragon Machine and Tool, a manufacturer of firing pins. On the way back he would deliver the firing pins to the war munitions station in Flint. His Dad, Rollie, wisely packed "golden bricks" of rationed butter so that Don's pickup truck moved to the front of the line.
In 1945, his father bought one of the first Chrysler Plymouth franchises and Don began working at Rollie Barrett Chrysler Plymouth in Detroit. His father passed away in 1957 and Don took over the business. After nearly forty years as an automobile dealer in the Detroit Area, Don and Rosemary moved from Bloomfield Hills to Douglasville, Georgia in 1983 when Don purchased Douglas County Dodge, later Douglas County Dodge Chrysler Jeep. Don retired in 2013 and he and Rosemary moved to Wesley Woods in Newnan, Georgia where he was a vibrant member of this beloved community.
Don and Rosemary traveled the globe and enjoyed many years with family and friends at their cottage in East Tawas, Michigan and at their winter residence in Naples, Florida.
They were members of Kirk in the Hills Presbyterian Church in Bloomfield Hills and later attended First United Methodist Church of Douglasville, Georgia. They were Life Members of Western Golf and Country Club in Redford, Michigan where Don served as President from 1963-1964. He was also the President of the Golf Association of Michigan from 1975-1976 and was a Director of the Western Golf Association where he was particularly proud of leading the initiative to ensure young women receive Evans Scholarships.
Don is survived by his four dearly loved children, Jane Hershman, Rolland J. Barrett II (Diane), Patricia Gordy (John), Laurie Morgan (Christopher), his eight treasured grandchildren and their spouses, Sara Bellis (Christopher), Elizabeth Wiles (Jeffrey), Melissa Hershman, Erica Dunlap (Andrew), Katherine Wilson (Hunter), Madeline Morgan, John T. Gordy IV (fiancée Amelia), Rolland J. Barrett III and his greatly cherished great-grandchildren, Lillie, Luke, Rose and Myles. Don is survived by his sister Beverly Boos (Warren). His sister Faye Marie Burton pre-deceased him in 2018.
Papa was a beautiful and exceptionally generous person and with an amazing memory and keen wit. He was thoughtful, kind and loved by many friends and extended family. Papa was a one of a kind guy from a bygone era. He will be dearly missed.
A Memorial Service will be held at a later date at Kirk in the Hills Presbyterian Church in Bloomfield Hills, Michigan with inurnment in the Church's Columbarium. Don will rest alongside Rosemary overlooking beautiful Lower Long Lake where they shared their family home with family and friends for many years.
Donations in Don's honor can be made to Parkinson's Research at www.michaeljfox.org and the Evans Scholars Foundation at www.wgaesf.org.
Sympathies may be sent to the family at www.miller-funeralhome.com.
Miller Funeral Home, Tallapoosa, GA.