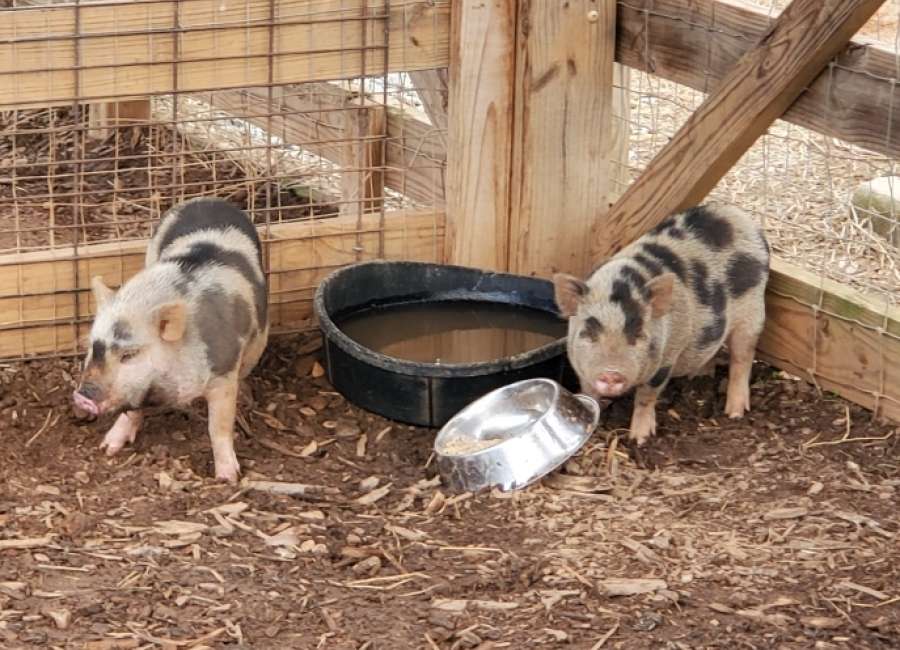 Two little pigs are finally in custody after weeks of wreaking havoc in a Newnan neighborhood.

According to the Newnan Police Department, the first pig was arrested Tuesday, and his partner was picked up Wednesday afternoon.
Both have been taken to Coweta County Animal Control and will be adopted/rescued from there, according to Animal Warden Cyndi Hoffman.
Hoffman said she was finally able to capture the duo thanks to the help of a local homeowner who used her yard to help bait the pigs
"If you live in the city limits, please do not adopt as the ordinance states no pigs," she said. "However, if you are looking for a new pet, the shelter is full of sweet dogs and cats looking for homes."
The pigs showed up in the Fox Ridge neighborhood several weeks ago and were causing damage in the yards of homeowners, but weren't a threat to local domesticated animals. They had been seen on Mary Freeman Road occasionally, Hoffman said.
"They had been boring up people's yards, digging for worms, grubs and things like that," Hoffman said. "But since they're smaller pigs, they're not digging trenches so most of these issues are easily repaired."
Hoffman said reports of loose domestic pigs are rare, and she believes the two were someone's pets which somehow got out.
"If you want a pig, get a farm in the county," Hoffman said. "They're cute to look at, but you really need a specialized place to keep them properly."