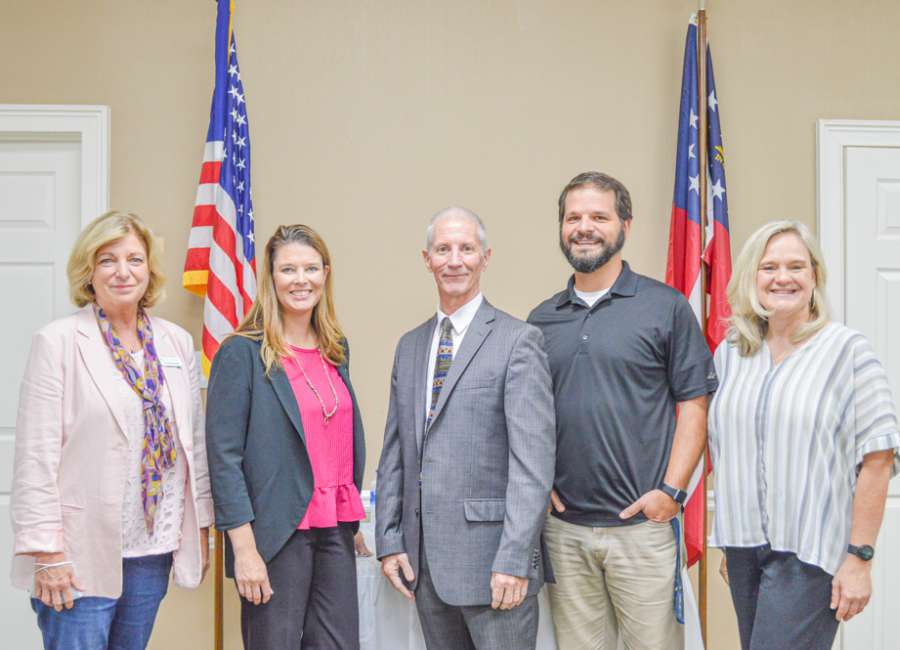 Coweta County now has a Long Term Recovery Director to help manage the community's recovery from the March 26 tornado.
Rich DeWees, who has lived in Newnan for seven years, has been chosen for the position and started Monday, said Kristin Webb, executive director of the Coweta Community Foundation.
DeWees will work under Webb, and the position is funded by Coweta County and the city of Newnan.
In a nutshell, the long-term recovery director "is the leader that brings all of the organizations and praetorships together to walk an individual through the whole process of rebuilding," Webb said, from helping with case management to working to find new funders and new partnerships.
DeWees has spent the week learning the ropes. Currently, about five different people are handling the jobs that he will be taking over as the long term recovery director.
"We're having him spend time with every person who has been active in this process and introducing him to all the steps," said Webb.
She's also been taking him to small meet and greets with local officials and nonprofit leaders. He has sat in on an expert panel and allocations table, which are part of the process used to disburse funds for individuals, and has been working with the case managers who are helping tornado survivors.
DeWees has over 20 years of experience in ministry, and has done extensive mission work, including some disaster relief work. He's led mission teams in Haiti, England and the U.S. He's also held a position as a director of safety and human resources and has owned his own consulting business.
DeWees has a degree in Bible and Youth Ministry from Kentucky Christian University. He is a certified life insurance agent, a mindset coach and holds an OSHA 30 card. He is a member of Foundation Church.
Though DeWees doesn't have extensive disaster recovery experience, his leadership experience and passion for helping others really stood out, according to Webb.
"He has experience in crisis management and in helping people through crises," she said.
It's also a plus having someone who is local and has been experiencing the aftermath of the tornado and the recovery process. While his home was not impacted, he remembers taking cover that night, she said.
Over 10 interviews were conducted with candidates for the position, and a steering committee did three rounds of scoring the candidates on a scoring matrix, Webb said.
"I think everyone is very excited with his experience," she said. And they're a little relieved to be able to pass some responsibilities on to him, she said.
"We are lucky that he has decided to join our team."