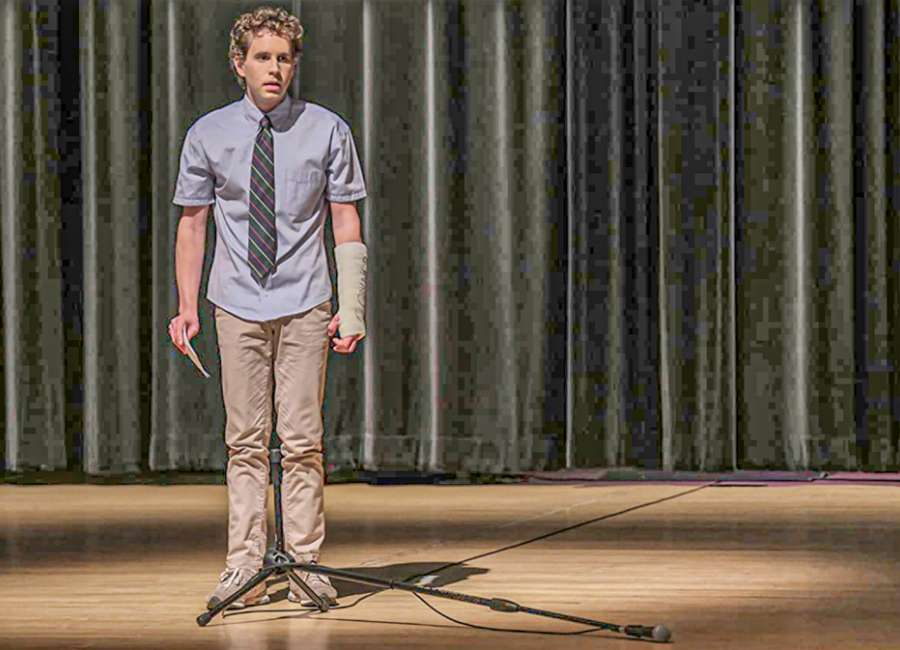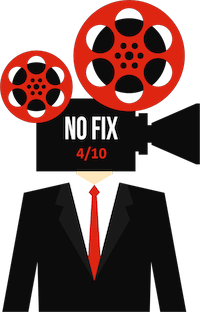 Review by Jonathan W. Hickman

"Dear Evan Hansen" might be the first low-energy cinematic adaptation of an award-winning Broadway musical.
Everything about the film is drab, sullen, and lacking in the spectacle that one would expect from the genre. There's not even a show-stopper moment.
The film is an adaptation of the Tony Award-winning stage production. I've not seen it. However, my musical theatre crazy daughter has for several years now played me samples of the cast recordings. I'm familiar with the bizarre plot elements. In the context of the exaggerated stage, the cringy narrative no doubt works, but when translated to the big screen, the magic got left behind.
The story revolves around Evan Hansen, who is played by Ben Platt, reprising his Broadway role. Let's get this out of the way, Platt is 28 years old, playing a character ten years his junior. And Platt looks strange in the role. But I'll get to that later.
Evan suffers from a severe anxiety disorder. His mother, a nurse named Heidi (Julianne Moore), has her son in counseling. The counselor suggests that as therapy, Evan write positive letters to himself daily. One day, while writing and printing (for some reason) such a letter, it is found on the printer at school by fellow student Connor Murphy (Colton Ryan).
Connor has his own problems, and when he reads Evan's letter that mentions his sister, Connor attacks Evan. Their confrontation doesn't go unnoticed, and Connor storms away with Evan's letter in hand. Later, when Connor commits suicide, Evan's letter is found, and Connor's grieving parents (played by Danny Pino and Amy Adams) believe that Evan was Connor's best friend.
Because Evan has few friends and a crush on Connor's sister, Zoe (Kaitlyn Dever), he embraces this "fake" friendship. With the help of intrepid pal Jared (Nik Dobani), Evan constructs other letters that sell his relationship with Connor. Naturally, this ruse gets him close to the wealthy Murphy family and even closer to Zoe.
Sustaining the lie proves to be difficult and sets up an inevitable crash. And we're supposed to take away some valuable life lessons from this cautionary tale. But I left the film befuddled. I'll bet I'm not alone.
The low-key approach taken by director Stephen Chbosky effectively makes "Dear Evan Hansen" an anti-musical musical. Perhaps this shouldn't be a surprise given Chbosky's previous dalliance with high school coming-of-age issues in 2012's "The Perks of Being a Wallflower." That success was in part based on an intimate handling of youthful struggles, addiction, and mental illness. It worked primarily on the back of three credible central performances and authentic articulation of teen angst.
Applying those same sincere intentions to the musical "Hansen" proves to be the project's undoing. The central gimmick is an elaborate, outlandish lie. By keeping the film grounded in a somewhat realistic universe, the creakiness of the lie is vividly exposed. The important message is lost somewhere camouflaged in the movie's flat, all-things-beige suburban color palette.
If there is one bright spot in the film, it's Ben Platt. At age 23, for playing Evan Hansen on the stage, Platt, with his golden, unusual voice, became the youngest actor to win the Tony for Best Actor in a Leading Role in a Musical. And in this movie, he's got the character and all his peculiarities down cold. The problem is that Chbosky makes everything utterly straight and deathly serious around Platt's weird, potentially effective incantation.
The leaden, humorless, risk-averse tone of director Chbosky's unforgiving high school environment conflicts with almost every musical number. One wonders what an auteur like John Waters would have done with the material. Would the writer/director responsible for "Cry-Baby" and "Hairspray" have embraced Platt's actual age and oddness in a way that tripped audiences into a strange, twisted high school allegory that breathed irony and satire? You bet Waters would have done just that, and "Dear Evan Hansen" would be a must-see.
But Chbosky's staid storytelling is wrong on many levels and produces an unengaging and devastatingly unfun musical. We're never supposed to buy the contrived prefabrication that underlies the "Hansen" narrative. It's supposed to be an extended metaphor, but for some reason, the movie tries to sell it as something that could happen. It's likely spawned a surge in Google searches asking whether it's based on a true story.
Platt is not to blame for the film's failure. The fault is in the dour tone of the production. Suicide, drug use, and mental illness are heavy subjects begging to be examined through the colorful, peppy musical lens. But because the overwrought message is that everyone is affected by these problems and must acknowledge them, the movie feels over-medicated in a way that smooths out all the rough edges.
Perhaps, the worst thing I can say about the sedate "Dear Evan Hansen" is that it is bland when it should be popping and provocative.