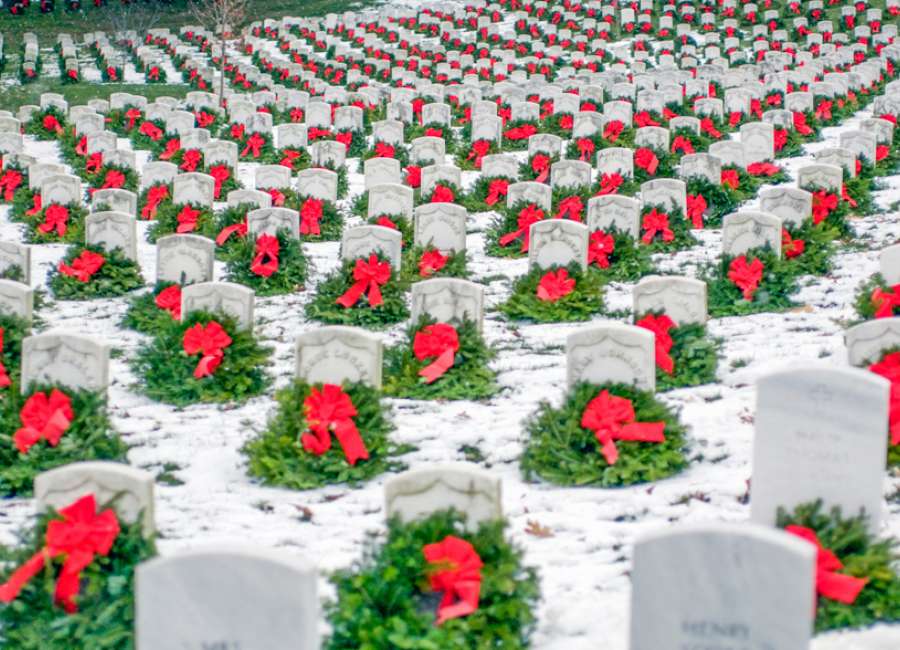 The General Daniel Newnan Chapter of the Daughters of the American Revolution is heading the effort to sponsor the placing of wreaths on veterans' graves at Oak Hill Cemetery this December.

The annual Wreaths Across America tribute began in 1992 with Morrill Worcester – a wreath-maker in Harrington, Maine, who found himself with a surplus of wreaths near the end of the holiday season.
Worcester decided to use his surplus to honor U.S. military veterans who made the ultimate sacrifice for their country, so he made arrangements to place the wreaths in one of the older sections of the cemetery that had been receiving fewer visitors with each passing year.
This localized annual tribute went on until 2005, when a photo of Worcester's wreath tributes in Arlington National Cemetery began circulating on the internet. The photos brought the project national attention, and with the help of many civic organizations, simultaneous wreath-laying ceremonies are now held all around the country through Wreaths Across America, a nonprofit organization whose stated mission is "Remember, honor, teach."
The General Daniel Newnan Chapter, Daughters of the American Revolution will be placing wreaths at the Oak Hill Cemetery in Newnan on Saturday, Dec. 18, 2021. Individuals and businesses are invited to sponsor a wreath starting at $15 by visiting https://wreathsacrossanerica.org/GA0220P .
The deadline to sponsor wreaths is Tuesday, Nov. 23, 2021.