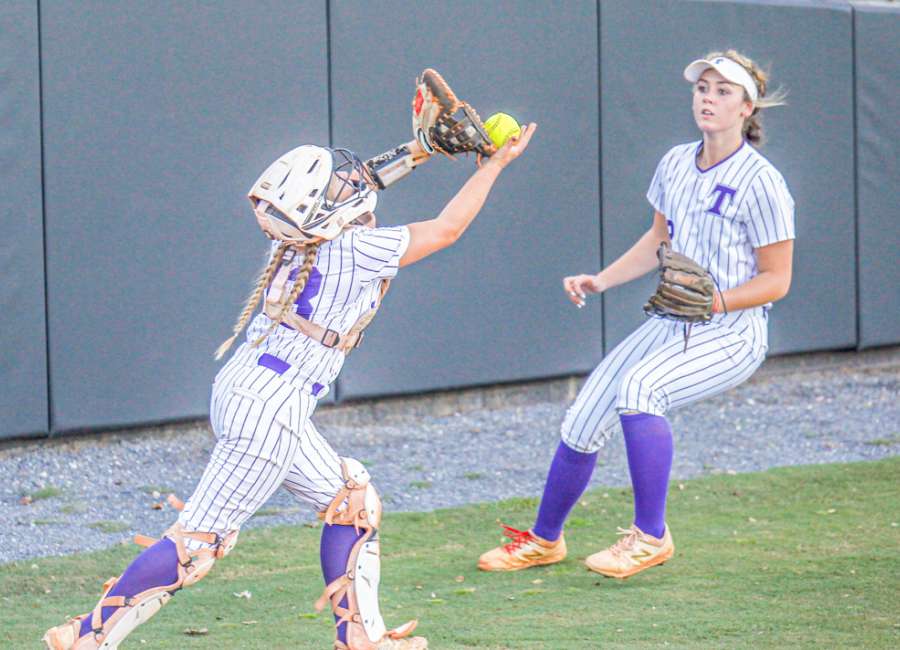 By Coach Lisa Skelton
It was a back-and-forth affair between the Trinity Christian Lady Lions and the Brookstone Lady Cougars (11-5) Thursday afternoon.
The Lady Lions took the lead in the bottom of the fifth and made that stand for a 7-6 victory.
There was plenty of action on the basepaths as neither team could close out innings.
Kaylee Croft began the night in the circle for the Lady Lions Varsity. The southpaw gave up five runs on five hits while striking out two and walking three.
Cacie Cutright replaced Croft in the top of the fifth, with the score tied at five each. Cutright gave up one hit with two strikeouts to earn the victory.
Both teams were plagued by errors that kept innings alive and allowed runs to score.
Brookstone scored at the top of the first inning off a sacrifice fly, but Trinity Christian answered in the bottom of the first with two runs themselves off an error by Brookstone.
The lead would change seven times in the game, but at the bottom of the fifth inning, Cutright went yard with a two-run homer that gave the Lady Lions the lead for the rest of the night.
Other Trinity Christian players collecting hits included Makayla Callander, Avery Lucchesi, Ambry Lucas and Kayden Harrison.
From the circle, the most challenging three outs of any softball game are the final three.
Cutright got the first out of the seventh with a ground ball to third, but then she hit the next two Lady Cougars.
Trinity Christian catcher Harrison threw out a Cougars baserunner attempting to steal third for the second out. Cutright ended the game when she induced a groundout to third baseman Seanna Johnson.
Trinity Christian Head Coach Katey Lynch would like her team to protect the ball better. She shared, "We need to be able to finish the inning. Fortunately, our hitters are able to put together the hits when needed which keeps us in the game."
Coach Lynch does have a connection with Brookstone. She played travel ball in the Atlanta Vipers organization with Brookstone's assistant coach Tessa Daniels.
Daniels played at Buford High School and was a member of Florida State's 2018 National Championship team. With this next generation of coaches, softball can be a very small world.
The two teams will meet again in Columbus on Monday.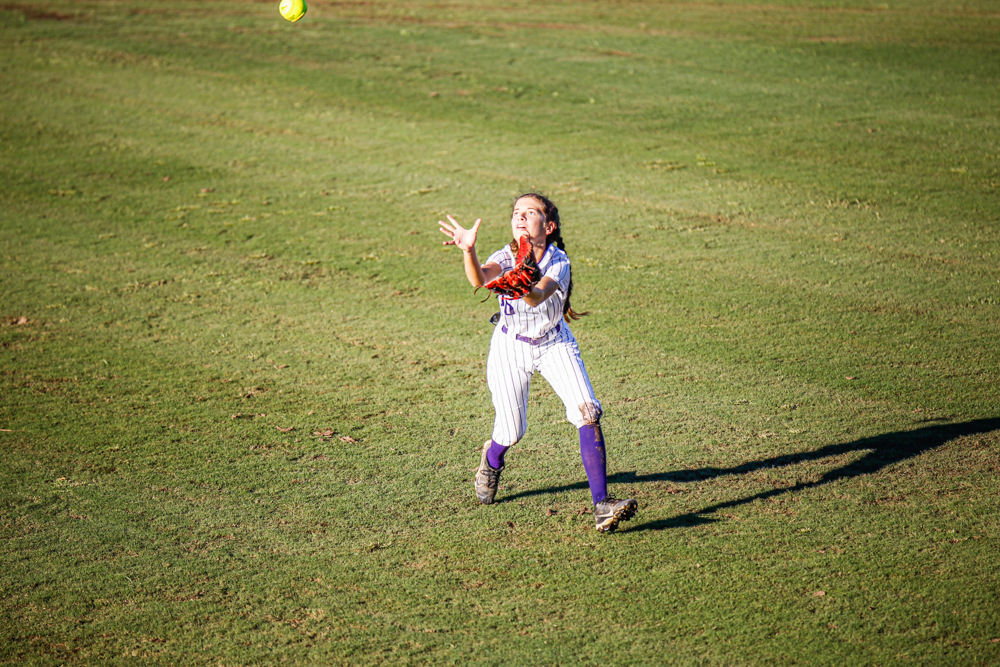 Gabby Newberry makes a catch for a double play early in the game.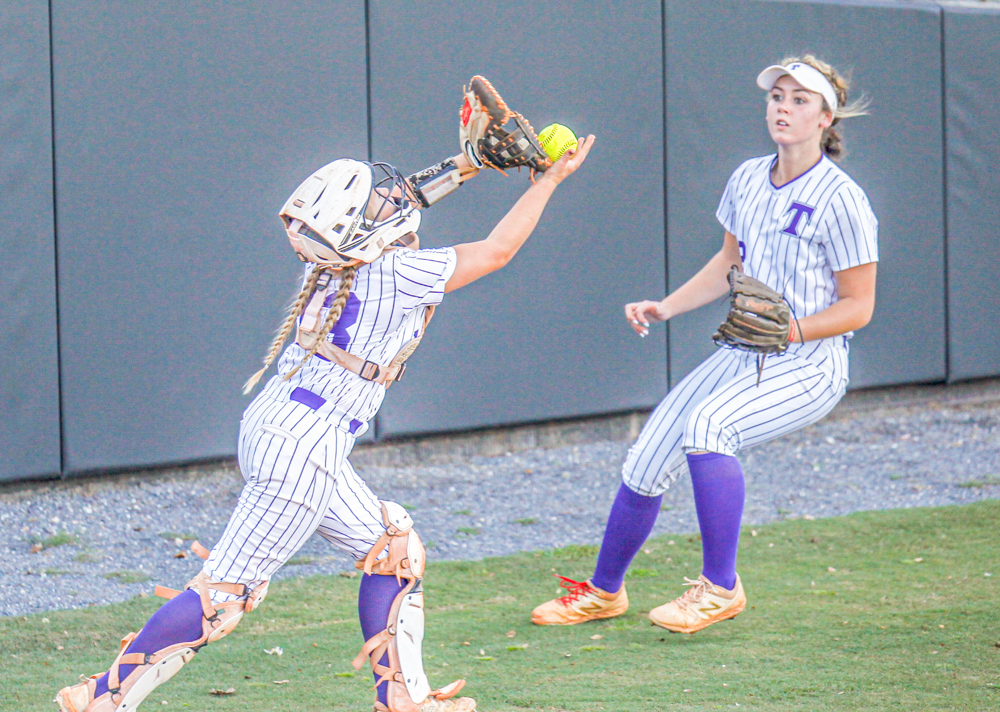 Lady Lion catcher Kayden Harrison uses two hands on this foul ball as Cacie Cutright looks on.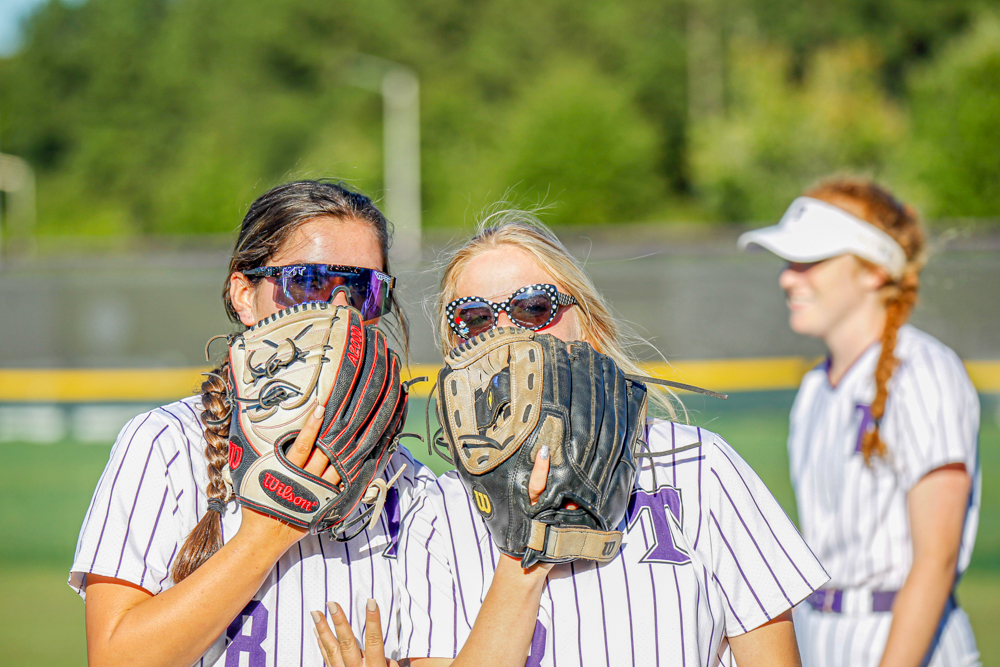 Berkley Mask (left) and Makayla Calland (right) are pregame ready.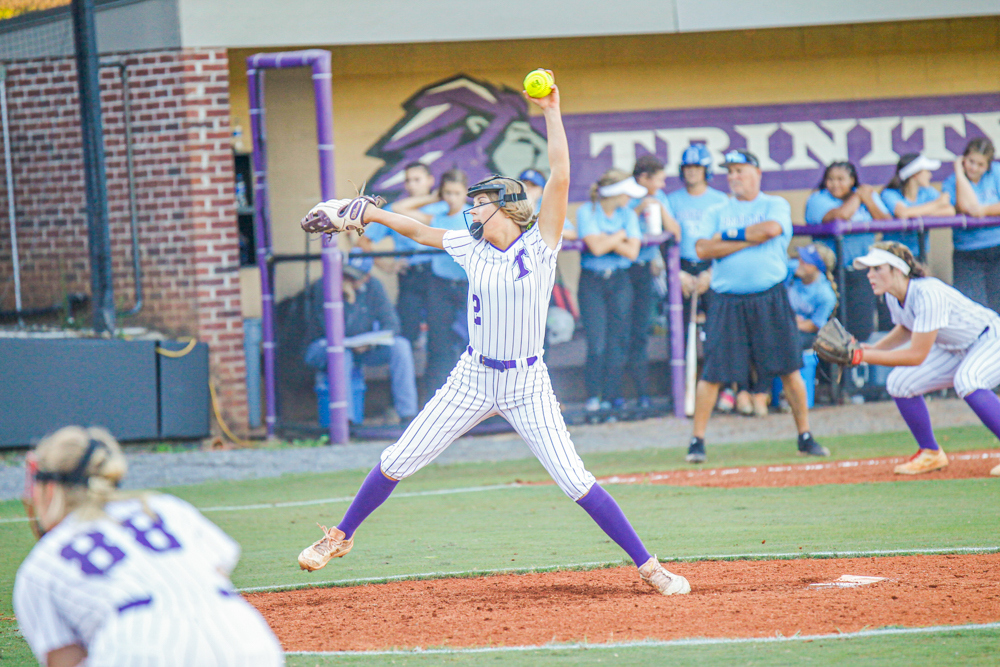 Kaylee Croft got the start in the circle for Trinity Christian.