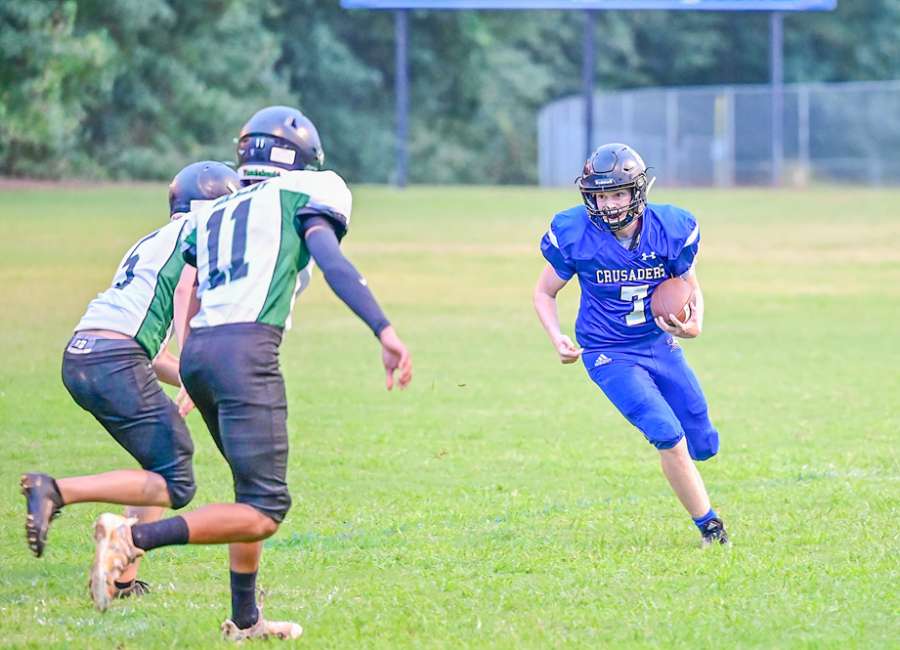 The Central Christian Crusaders returned to Scott Thompson Field for the first time in a month to face the Pataula Charter Academy Panthers.

Although the Crusaders held the advantage in total yardage, miscues cost them as they fell to the larger public school, 14-6.
The Panthers are from Edison, Georgia, competing in the Georgia High School Association Region 1A.
Central Christian played for the first time since an Aug. 27, 2021, road game against Notre Dame Academy, which they won 48-16.
Pataula took a 14-0 lead in the second quarter when their quarterback Tyler Tabb connected with Justin Richard for a 35-yard touchdown.
Edward "Juice" Bolden got the Crusaders on the board late in the third quarter when he returned an interception for 18 yards for a Central Christian touchdown.
The defense was able to get the ball back to Crusader quarterback Cody Earle and the offense to tie the game. They had one last gasp attempt with two seconds left to complete but fell short.
Crusaders Head Coach Paul Frantz said of the final chance, "We tried to get the ball to Juice in space with two guys in front of him and let him do his thing."
Unfortunately, he was brought down as time expired.
Earle finished the game 6-for-10 passing for 65 yards, had nine tackles on defense, and an onside kick-off recovery.
Bolden had 120 yards rushing on 24 carries, two catches for 26 yards and an interception.
Also, for Central Christian, David Hayden had a dominant game from his defensive end position.
With Skipstone Academy on the schedule for next week, Coach Frantz is ready to move on. He summed up the performance, "We play a GHSA team, and we got a shot to win with the ball at the end, we'll take it and get ready for next week."
With the loss, the Crusaders fall to 1-2 on the season. They travel to Griffin this Friday night to play the Skipstone Warriors.

Photos by Jim Nigrelli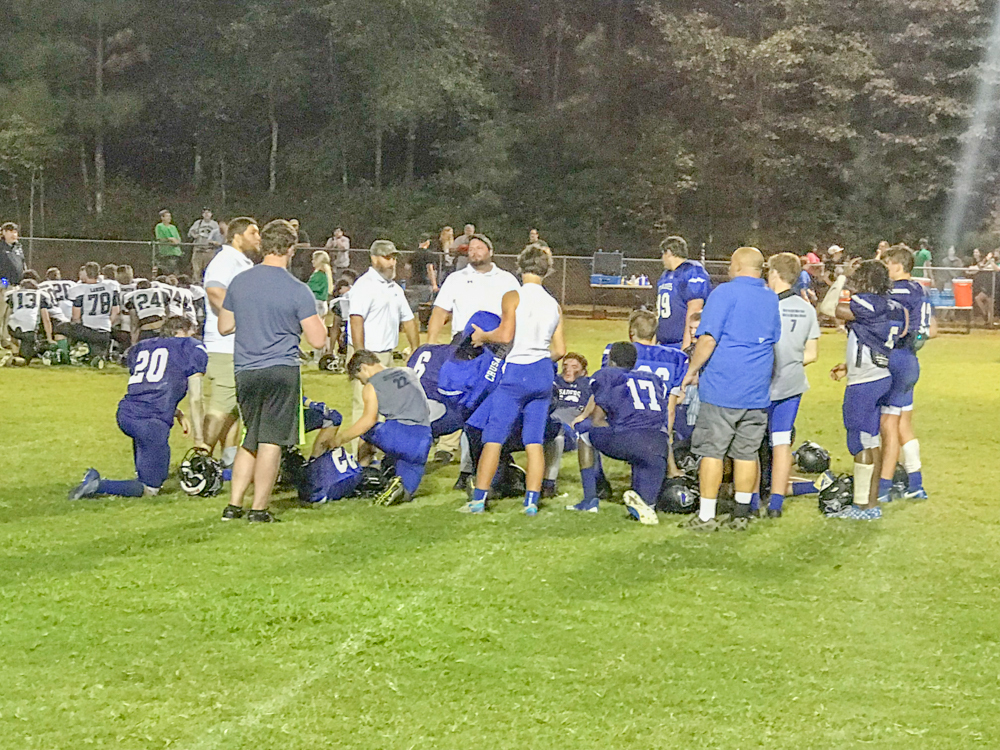 Head Coach Paul Frantz said afterward, "We had a chance to win at the end."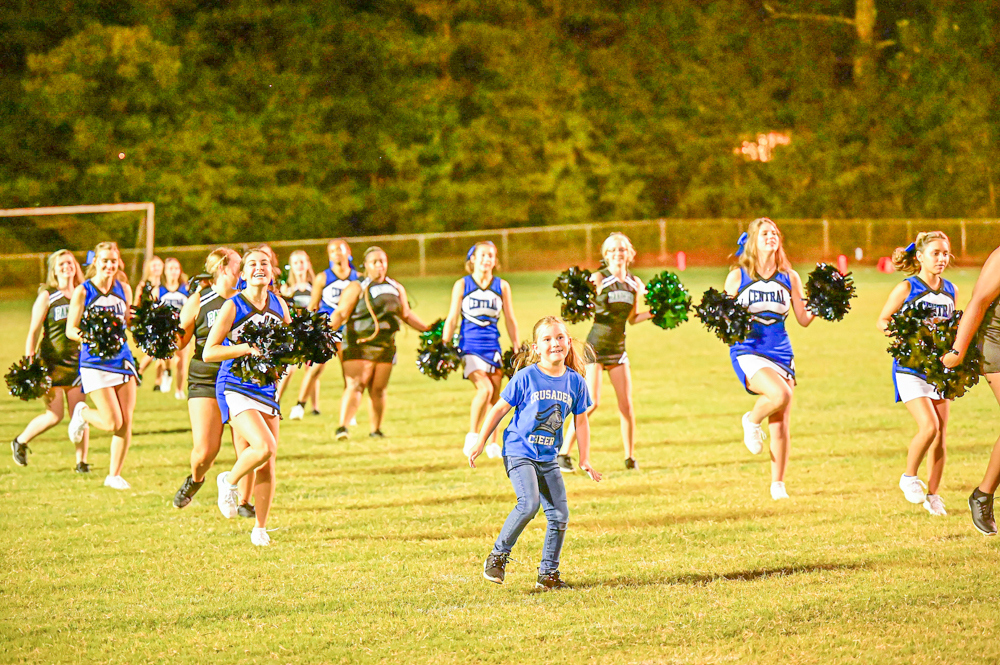 Central Christian was back at home for the first time in almost a month.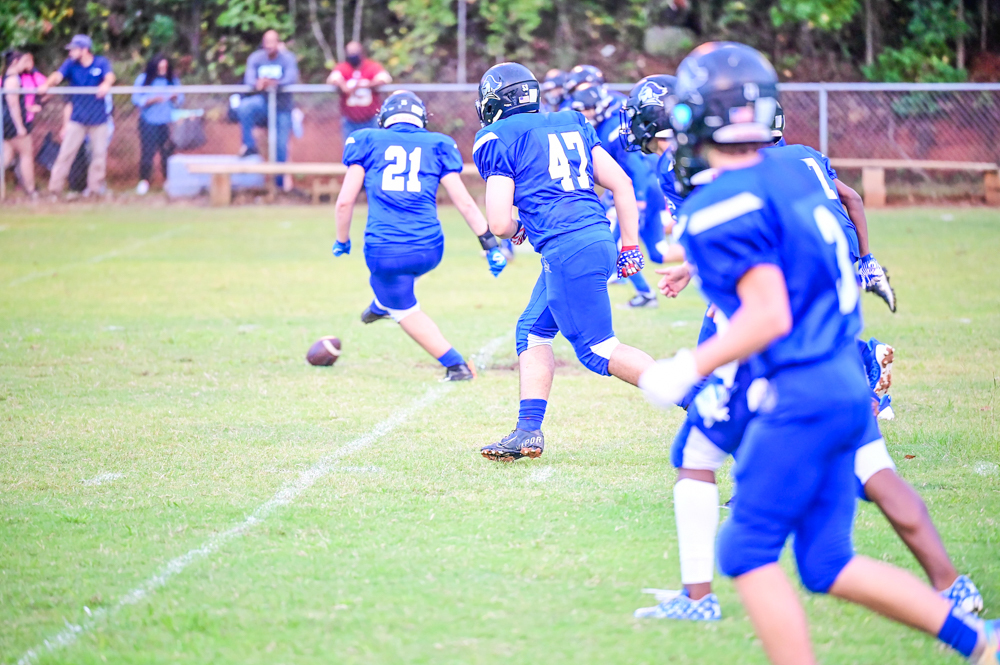 The Crusaders executed a successful onside kick off the toe of Ryan Scruggs.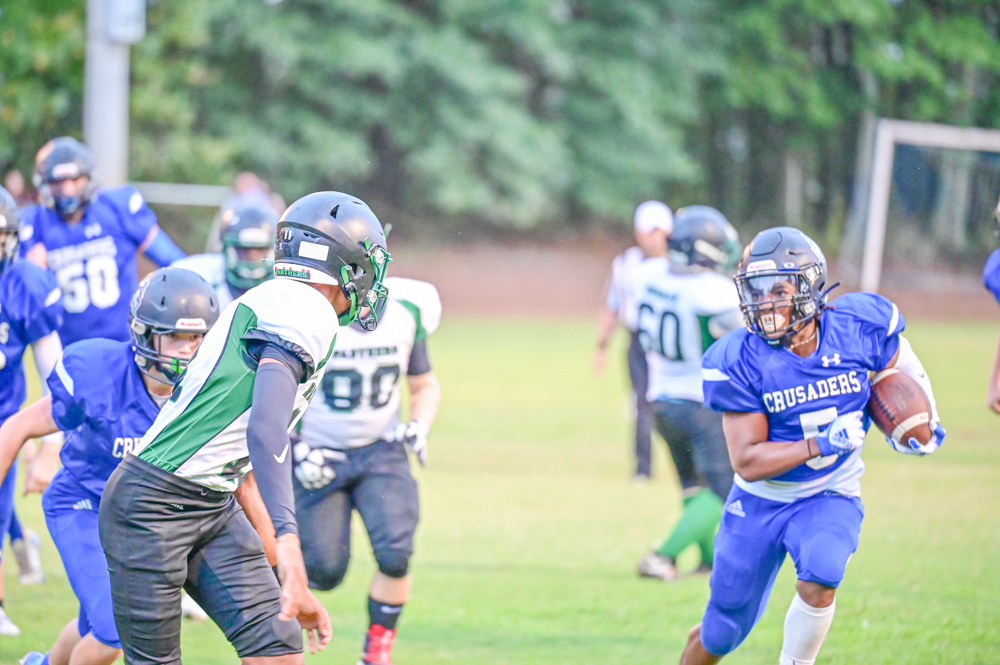 Edward "Juice" Bolden takes a sweep to the outside with Eli Rivers looking for someone to block.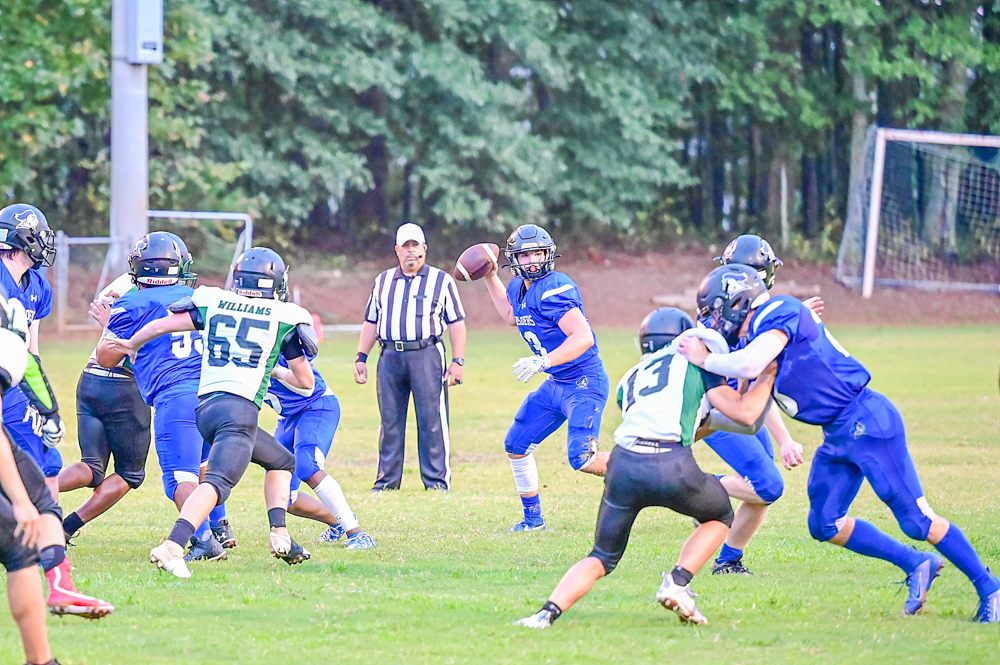 Earle looks to his left for receiver Sam Terrell in the first quarter.